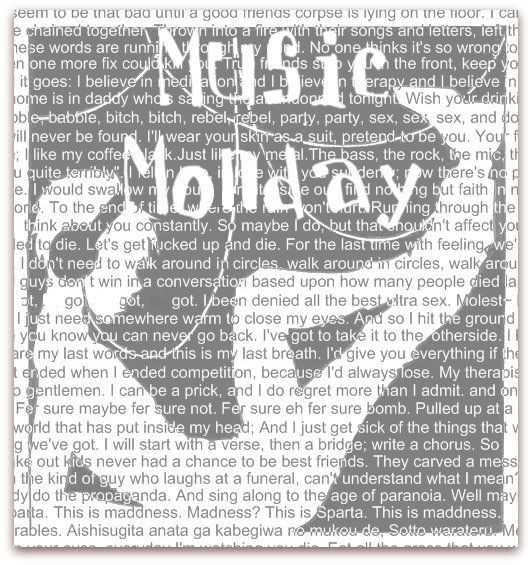 Happy Music Monday! This is a weekly feature hosted here at Gone with the Words where I post a video of a song that reminds me of something or someone I've read, anything that relates to it in my mind. I'd love to know what songs remind you of certain books or character. Create a post and leave the link or just tell me about them in the comments!!
I really enjoyed reading
The Vespertine
by
Saundra Mitchell
(read my review
HERE
to learn more about it!), and one of my favorite scenes is when Amelia and Zora go to a dance and are there with Nathaniel and Thomas. The feeling of being with someone who completely captivates you…it's amazing.
I felt this song, Stolen by Dashboard Confessional, captured what I imagine each one of them felt by the end of the night. Or, really, how I felt for them. :) Here are some lines from it that made me think of Amelia & Nathaniel and Zora & Thomas.
We watch the season pull up its own stakes

And catch the last weekend of the last week

Before the gold and the glimmer have been replaced,

Another sun soaked season fades away

You have stolen my heart







Invitation only, grand farewells

Crash the best one, of the best ones







And from the ballroom floor we are in celebration

One good stretch before our hibernation

Our dreams assured and we all, will sleep well







I watch you spin around in your highest heels

You are the best one, of the best ones

We all look like we feel