Morgan is currently blogging on her own site: The Bookish Beagle! Please visit her blog!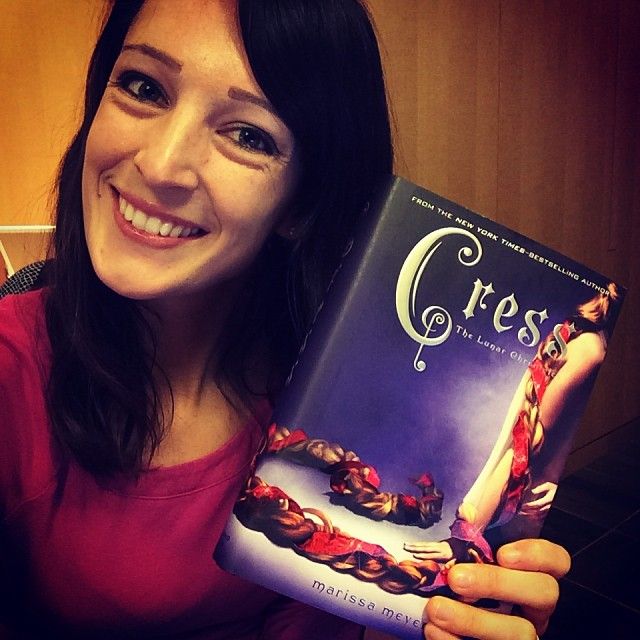 Hello there, I'm Morgan!
I'm 28 and live in the Bay Area with my husband and our beagle. First (obvious) thing to know: I looove books. Reading them, collecting them, looking at them, coveting them. All books, all the time!
I recently met up with a friend that I met studying abroad in England who I hadn't seen in seven years. Of course my husband asked her, "What was Morgan like?" "Well… she was always very excited." I laughed because it's the perfect way to describe me. I LOVE to love things! It fills me with such joy that I want to talk and text and tweet about my passions and use exclamation points and capitals ALL THE TIME! I'm always nerdy, sometimes girly, and have a lot of diverse interests.
I've always adored reading. I read my first chapter book when I was 7, got hooked, and must have read a hundred Nancy Drew books. I was binge reading before I learned what binge reading was. My childhood/teens were filled with books but I didn't read a lot in college and immediately after- too much schoolwork. Harry Potter was the main exception. I've reread them more times than I can count. Comfort reading
Once I discovered Twitter, Goodreads, and book blogs, I found a whole new way to discover and covet books, and share my experiences! I read mostly YA now (fantasy, sci fi, fairy tale retellings, cute contemporaries, gothic, historical fiction) but I still love adult books too, especially historical fiction, chick lit, thrillers, and authors like Kate Morton. Besides books, I love movies (LOOOVE movies- all kinds!), basketball, football, fall, history, the beach, baking, genealogy, twinkle lights, writing, chai tea lattes, Britishness, Harry Potter, and Disneyland.
Follow Online!
Twitter | Goodreads | Instagram
You'll be able to find Morgan's reviews by clicking "Reviews by Morgan" in the Categories section.