The End of Year Book Survey is hosted by Jamie The Perpetual Page-Turner. Visit her blog to join in the fun!
Number Of Books You Read: 65 (See my Goodreads Year in Review)
Number of Re-Reads: 1-WHAT! is that right?
Genre You Read The Most From: Young Adult
Best in Books
1. Best Book You Read In 2015?
A Court of Thorns and Roses. I've read so many great books this year but I am so excited for this new series!
2. Book You Were Excited About & Thought You Were Going To Love More But Didn't?
After Alice by Gregory Maguire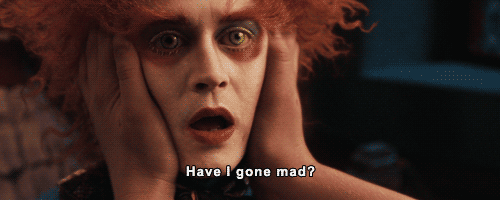 3. Most surprising (in a good way or bad way) book you read?
Siege and Storm by Leigh Bardugo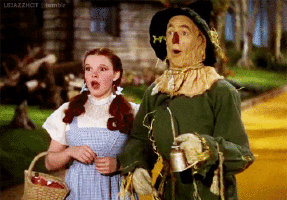 4. Book You "Pushed" The Most People To Read (And They Did)?
I separated this into 2 categories…I "pushed" my young reader customers to read Chris Colfer's The Land of Stories series and personally I made everyone else I know read Cinder!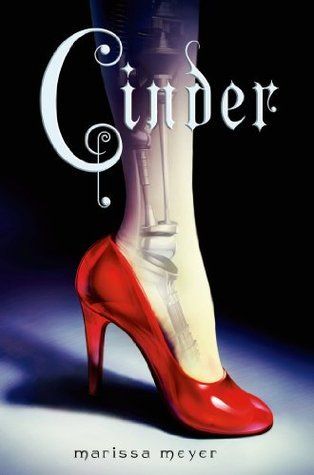 5. Best series you started in 2015?
This is super hard for me because I started the Lunar Chronicles, The Raven Boys AND the Throne of Glass series…I can't pick one, I just can't.
Best Sequel of 2015? I actually didn't read any sequels this year!
Best Series Ender of 2015? Series ender-WINTER!
6. Favorite new author you discovered in 2015?
Ernest Cline-Ready Player One. I loved this book so so much. I've wanted to read it for a long time and I loved every minute of it.
7. Best book from a genre you don't typically read/was out of your comfort zone?
I'm going to cheat on this one too because I didn't read too much out of my comfort zone so I'd say Wild by Cheryl Strayed. I don't read a lot of non-fiction but I really enjoyed this story, I even liked the movie!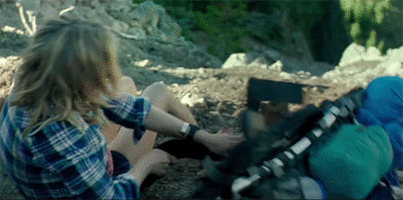 8. Most action-packed/thrilling/unputdownable book of the year?
This is seriously another hard one. I am going with Crown of Midnight because of this epic Goodreads update I posted when I finished the book. "Holy. F'ING. Shit! Thank the Gods I don't have to wait a year for the next book"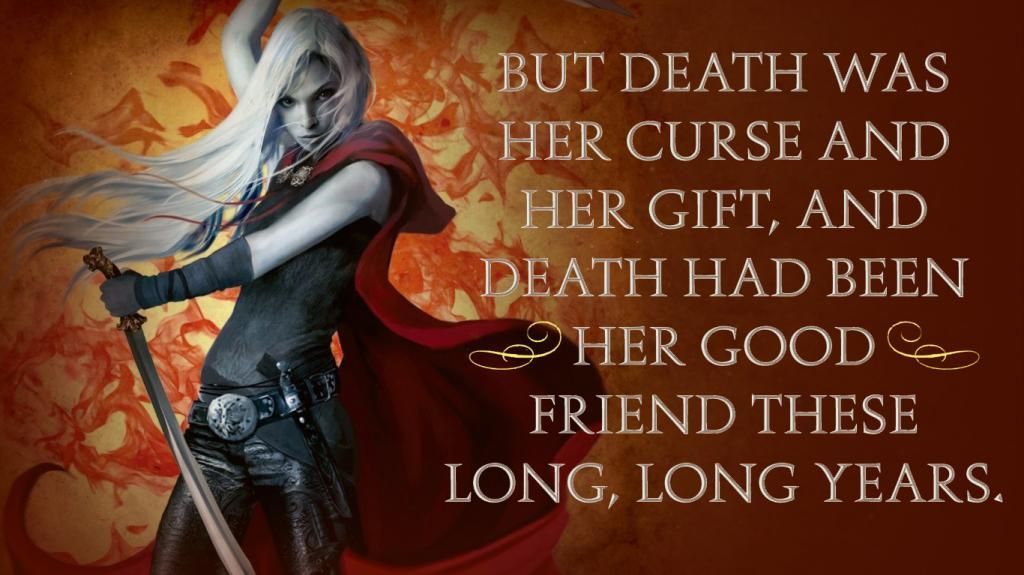 9. Book You Read In 2015 That You Are Most Likely To Re-Read Next Year?
I'd have to say Naomi Novik's Uprooted. This is one of those books you could read again and again and discover new things each time you read it!
10. Favorite cover of a book you read in 2015?
We Never Asked for Wings by Vanessa Diffenbaugh. I love this cover so much, it's so beautiful!
11. Most memorable character of 2015?
Willowdean Dickson – Dumplin' by Julie Murphy
I absolutely love Willowdean!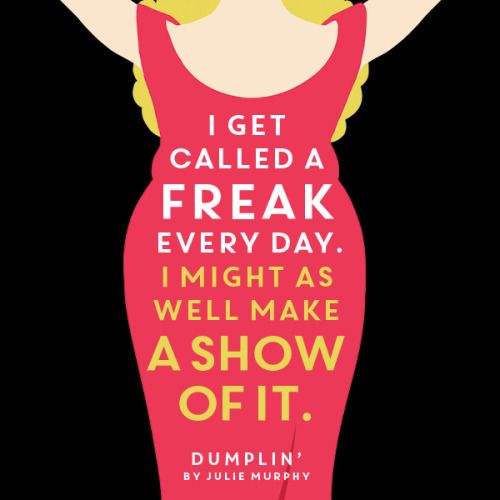 12. Most beautifully written book read in 2015?
The Secret Keeper by Kate Morton
13. Most Thought-Provoking/ Life-Changing Book of 2015?
Afterworlds by Scott Westerfeld. I wouldn't necessarily call it 'Life Changing' but it was one of the books I read this year that I got into deep discussions about.
14. Book you can't believe you waited UNTIL 2015 to finally read?
The Raven Boys by Maggie Stiefvater. I actually had the ARC of this book on my shelf and never opened it…what was I thinking?!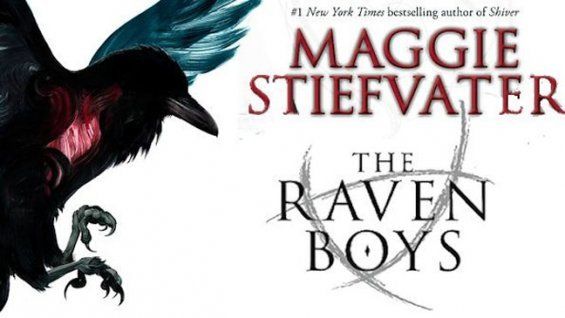 15. Favorite Passage/Quote From A Book You Read In 2015?
"Libraries were full of ideas–perhaps the most dangerous and powerful of all weapons."
16.Shortest & Longest Book You Read In 2015?
Shortest: Are you There God? It's Me Margaret – 149 pages
Longest: Winter – 824 pages
17. Book That Shocked You The Most
(Because of a plot twist, character death, left you hanging with your mouth wide open, etc.)
I read so many of these this year…seriously! Though several books I read this year left me gasping sharply, one really stuck with me, still I can't believe THAT happened. Liane Moriarty's The Husband's Secret is just…I can't even…the part at the end…SERIOUSLY! Talk about karma…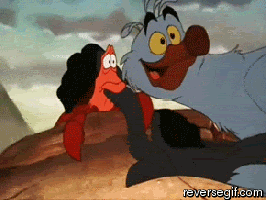 18. OTP OF THE YEAR
Dumplin
19. Favorite Non-Romantic Relationship Of The Year
N/A
20. Favorite Book You Read in 2015 From An Author You've Read Previously
Tess Gerritsen's Playing with Fire
21. Best Book You Read In 2015That You Read Based SOLELY On A Recommendation From Somebody Else/Peer Pressure:
22. Newest fictional crush from a book you read in 2015?
It is impossible to choose just one, just impossible. Tamlin, Rowan, Gansey, Mal, Wolf, Kai….the list goes on and on!
23. Best 2015 debut you read?
24. Best Worldbuilding/Most Vivid Setting You Read This Year?
The Land of Stories series. What a fun magical land to create in my mind!
25. Book That Put A Smile On Your Face
Horten's Miraculous Mechanisms: Magic, Mystery, & a Very Strange Adventure by Lissa Evans
26. Book That Made You Cry Or Nearly Cry in 2015?
Maybe I'm a sap but more than one book made me cry this year! The aforementioned The Husbands Secret, Ruthless, The Secret Keeper, Winter…
27. Hidden Gem Of The Year?
28. Book That Crushed Your Soul?
Jellicoe Road by Melina Marchetta
"pow, pow, pow"
29. Most Unique Book You Read In 2015?
Illuminae for obvious reasons.
30. Book That Made You The Most Mad (doesn't necessarily mean you didn't like it)?
The endings to Blue Lily, Lily Blue and A Court of Thorns and Roses really made me mad! I love them both but those endings, COME ON!
Your Blogging/Bookish Life
1. New favorite book blog you discovered in 2015?
Gone with the Words of course!
2. Favorite review that you wrote in 2015?
My BEA post was so much fun to review what an amazing time we had!
3. Best discussion/non-review post you had on your blog?
n/a
4. Best event that you participated in (author signings, festivals, virtual events, memes, etc.)?
BEA!
5. Best moment of bookish/blogging life in 2015?
Honestly, just being a part of the community and getting to know more bloggers is the best! Being a part of the #OTSPsecretsister and the #TBTBSanta is absolutely amazing!
7. Most Popular Post This Year On Your Blog (whether it be by comments or views)?
My post on Illuminae had the most views.
8. Post You Wished Got A Little More Love?
n/a
9. Best bookish discover (book related sites, book stores, etc.)?
Book Outlet, though it does get me in trouble!
10.  Did you complete any reading challenges or goals that you had set for yourself at the beginning of this year?
Yes, 65 books is the most i've read in a year!
Looking Ahead
1. One Book You Didn't Get To In 2015 But Will Be Your Number 1 Priority in 2016?
City on Fire Garth Risk Hallberg
2. Book You Are Most Anticipating For 2016 (non-debut)?
3. 2016 Debut You Are Most Anticipating?
These Vicious Masks Tarun Shanker, Timekeeper Tara Sims
4. Series Ending/A Sequel You Are Most Anticipating in 2016?
5. One Thing You Hope To Accomplish Or Do In Your Reading/Blogging Life In 2016?
I really want to be more active. Both in the blogging community and just blogging in general!
6. A 2016 Release You've Already Read & Recommend To Everyone:
Passenger! Alexandra Bracken