I'm so excited to welcome my fellow-Texan-now-New-Yorker friend, Jenn Dee, to the blog for you today! I've known Jenn a few years now and can totally vouch that she knows her stuff, so listen close, because I know I will! I'll be in New York this year for BEA, so I'll take any tips that come my way. (And if you'll be there, we should meet!)
The first time I went to BEA was four years ago. I'd never been a driver on a road trip. I'd never road tripped cross-country. I'd never been to BEA and I'd definitely never been to New York City. I definitely went into the whole she-bang like a total noob. My mental plan was to get myself and my car cohorts to the island and once my Prius was parked, my duty was done. In the city, I had no idea where I was going (or even where I was). I'm pretty sure I ate at Junior's at least three times in the 7 days I was here and I'm sure there were a few Subway meals in there too. I also hadn't properly anticipated what it would be like to walk in the late May summer sun and humidity after walking around the Javits. In short, this is a really concise list of things not to do.
Four years later and my life couldn't be different. I've been asked to take part in Estelle's BEA Part of It series because I like live here and have for two years. Disclaimer: I live in Manhattan so, these are all Manhattan-based.
Best place for non-New York-y food: Duke's (560 3rd Ave – in between the Flatiron and Union Square)
I've only recently discovered this place, but I am such a fan. Awesome happy hour, great atmosphere and pancake-fried Oreos. What more do you need? Pro tip: try the Firefly. And the Waffle Sundae, but make sure you eat a light dinner if you opt for this. I say this in hindsight.
Best dessert place that's kinda far from Midtown, but totally worth it: Treat House (452 Amsterdam Ave – Upper West Side)
Gourmet rice krispie treats. Need I say more? I really, really don't.
Backup: Koffeecake Corner (30 W. 17th) Nutella milkshakes. That is all.
2nd Backup: Insomnia Cookies (there are a ton of these around, but if you need a warm, gooey cookie at 1 am… well, look no further)
Biggest gayest ice cream: Big Gay Ice Cream (61 Grove St. – West Village & and there's one in East Village too, but who goes to the east side?)
This might actually be the best place in the world. I'd go for either the Salty Pimp or the Bea Arthur. You can't go wrong.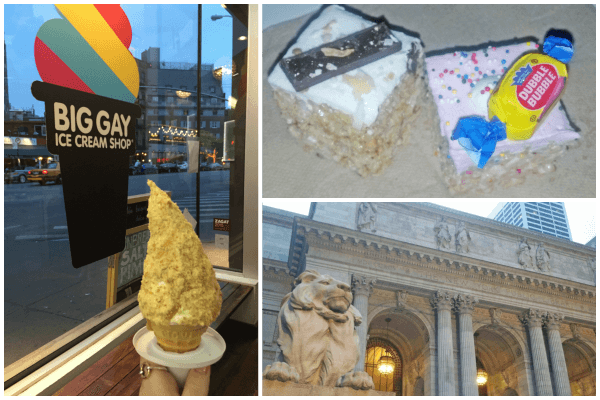 Most unique bar: Jekyll and Hyde Club (91 7th Ave – West Village)
A kitschy horror-themed bar.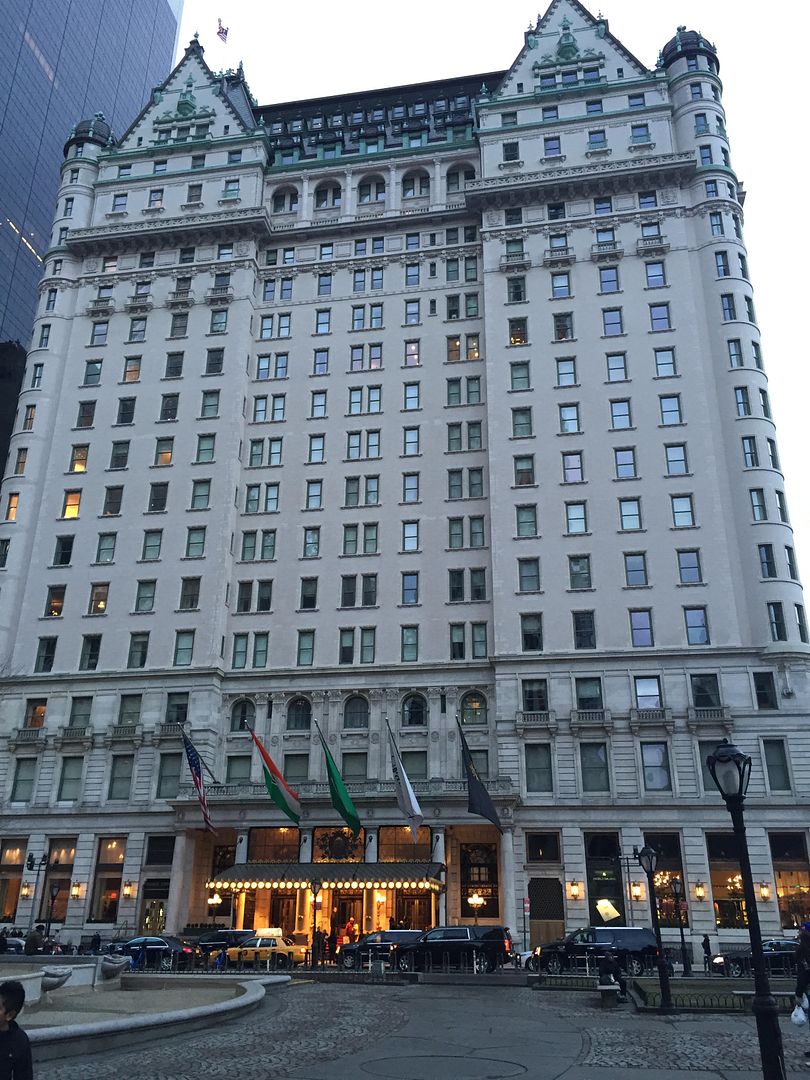 Best outdoorsy area: Bryant Park
Near Times Square, but not so near that you want to die. Food trucks galore and it is so pretty! Bonus: the main library branch is right on the other side! So pretty!
Other things I say you should do:
See a Broadway show. Just do it. Want a recommendation? Aladdin. Or Something Rotten.
Go to Times Square. See the sights, then leave quickly.
Maybe stop at the Disney store and M&M store first.
Go to the Highline. This makes a ton of lists, but I also recommend it!
Walk along the bottom of Central Park. Columbus Circle. FAO Schwartz. That hotel that was in Home Alone 2… everything.
A little about Jennifer Dee, taken directly from her Twitter bio: "I mess around with books for a living and that's pretty awesome. Publicity for the non-flying bird publisher by day, general nerd by night."

You can follow her on Twitter at @JustlyJennifer!