Jesse's Girl
by Miranda Kenneally
Series: Hundred Oaks #6
Published by Sourcebooks Fire
Pub Date: July 7th 2015
Pages: 304
Format: eARC
Source: NetGalley
Buy the book! (Affiliate Link) | Goodreads

Practice Makes Perfect.

Everyone at Hundred Oaks High knows that career mentoring day is a joke. So when Maya Henry said she wanted to be a rock star, she never imagined she'd get to shadow *the* Jesse Scott, Nashville's teen idol.

But spending the day with Jesse is far from a dream come true. He's as gorgeous as his music, but seeing all that he's accomplished is just a reminder of everything Maya's lost: her trust, her boyfriend, their band, and any chance to play the music she craves. Not to mention that Jesse's pushy and opinionated. He made it on his own, and he thinks Maya's playing back up to other people's dreams. Does she have what it takes to follow her heart—and go solo?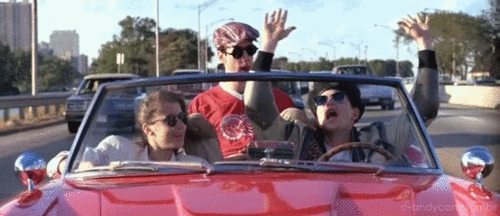 Thank you Sourcebooks and Netgalley! This was adorable; I really liked Maya's vibe, all the music, and her relationship with Jesse. It was great to see how they progressed over days/weeks/months and felt believable despite his celebrity status. I especially loved their Ferris Bueller day!! And her friend Dave. And SAM AND JORDAN!! It got a little cheesy in the second half but I read it in an afternoon so I obviously enjoyed it :) Her family was wonderful and it was a great summer read. "You know I wish that I had Jesse's girl…"
Stitching Snow
by R.C. Lewis
Published by Disney Hyperion
Pub Date: October 14th 2014
Pages: 328
Format: Hardcover
Source: Library
Buy the book! (Affiliate Link) | Goodreads

Princess Snow is missing.

Her home planet is filled with violence and corruption at the hands of King Matthias and his wife as they attempt to punish her captors. The king will stop at nothing to get his beloved daughter back—but that's assuming she wants to return at all.

Essie has grown used to being cold. Temperatures on the planet Thanda are always sub-zero, and she fills her days with coding and repairs for the seven loyal drones that run the local mines.

When a mysterious young man named Dane crash-lands near her home, Essie agrees to help the pilot repair his ship. But soon she realizes that Dane's arrival was far from accidental, and she's pulled into the heart of a war she's risked everything to avoid. With the galaxy's future—and her own—in jeopardy, Essie must choose who to trust in a fiery fight for survival.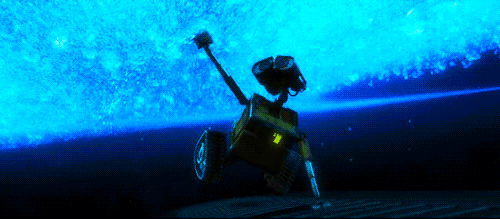 I really loved this, I'm so glad I gave it a chance!! I had a few issues but overall I thought it was wonderful. While I certainly understand the comparisons to the Lunar Chronicles, Stitching Snow is unique and stands on its own, while still being perfect for fans of that series. Essie is self-sufficient, badass, and brave (she cage fights!) and I loved the droids, especially Dimwit. I also loved learning about Essie's past, and Essie's relationship with Dane (total hate-to-love). They learn to work together and trust each other despite many obstacles. The setting and worldbuilding was extensive but not confusing, the villains were disturbing, and I loved all the Snow White allusions throughout the story. I'd definitely recommend it for fans of Cinder, fairy tale retellings, sci fi, awesome characters, and standalones! (Reading Challenges: FairytaleRC, 365 Days of YA)
Serafina and the Black Cloak
by Robert Beatty
Published by Disney Hyperion
Pub Date: July 14th 2015
Pages: 304
Format: eARC
Source: NetGalley
Buy the book! (Affiliate Link) | Goodreads

"Never go into the deep parts of the forest, for there are many dangers there and they will ensnare your soul."

Serafina has never had a reason to disobey her pa and venture beyond the grounds of Biltmore Estate. There's plenty to explore in the shadowed corridors of her vast home, but she must take care to never be seen. None of the rich folk upstairs know that Serafina exists; she and her pa, the estate's maintenance man, have secretly lived in the basement for as long as Serafina can remember.

But when children at the estate start disappearing, only Serafina knows who the culprit is: a terrifying man in a black cloak who stalks Biltmore's corridors at night. Following her own harrowing escape, Serafina risks everything by joining forces with Braeden Vanderbilt, the young nephew of Biltmore's owners. Braeden and Serafina must uncover the Man in the Black Cloak's true identity before all of the children vanish one by one.

Serafina's hunt leads her into the very forest that she has been taught to fear. There she discovers a forgotten legacy of magic that is bound to her own identity. In order to save the children of Biltmore, Serafina must seek the answers that will unlock the puzzle of her past.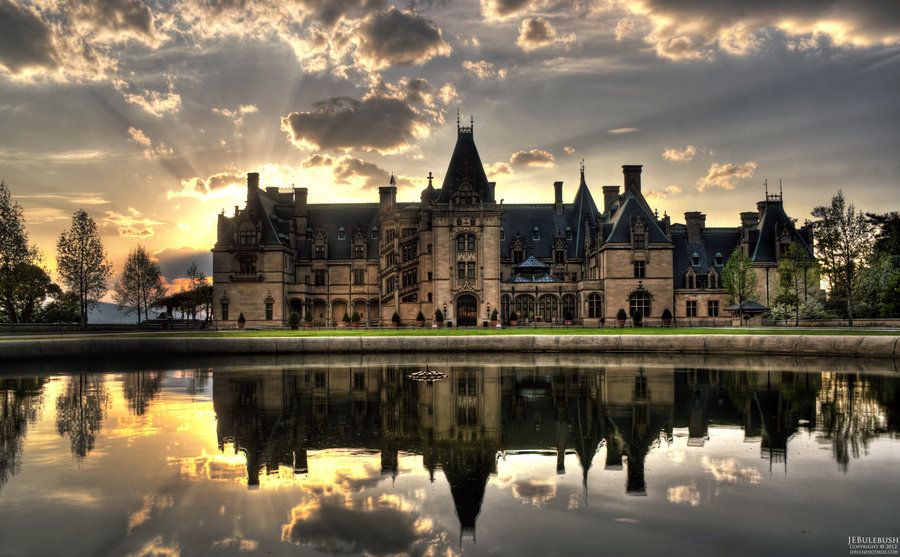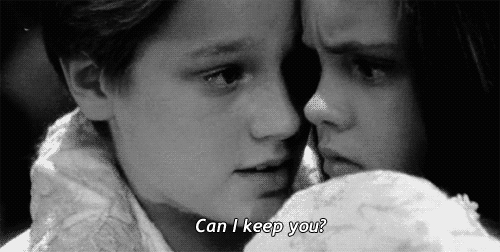 Thank you Disney-Hyperion and Netgalley! Serafina was a great surprise. I loved the writing and the atmosphere of the Biltmore Estate and surrounding grounds. For some reason I thought the book would be set in England but it was set in the South which added a lot of grit and character to the story, as well as Serafina herself. The Chief Rat Catcher! The book starts off on a unique and macabre note, it was fantastic. I loved that it was a historical fiction mystery mixed with the supernatural. It was engaging, well-written, scary, mysterious, and captivating. The word choice and vocab was interesting and one of the things I enjoyed most. I also loved the graveyard scene in the woods. "Rest in peace and don't return." So creepy!
Serafina's friendship with Braeden was really wonderful; I liked getting to see her open up and work together while still keeping the essence of herself and her bravery. My only caveat was that the ending seemed abrupt, a little too tied in a bow. I thought there would be more of a giant struggle with the antagonist, or some consequences for Sera and her father. But it actually made it better for its intended MG audience. I would recommend this book without hesitation to people who enjoy historical fiction, mysteries creepy supernatural stories, friendship, brave and resourceful girls, and grand old-fashioned storytelling.