Where Sea Meets Sky
by Karina Halle
Published by Atria Books
Pub Date: March 31st 2015
Pages: 384
Format: eARC
Source: NetGalley
Genres: Contemporary, New Adult, Romance
Buy the book! (Affiliate Link) | Goodreads

A new adult novel that perfectly captures the existential angst of your early twenties with raw wit, fresh insight, and true feeling from a critically adored USA TODAY bestselling author.

Joshua Miles has spent his early twenties spinning his wheels. Working dead-end jobs and living at home has left him exhausted and uninspired, with little energy to pursue his passion for graphic art. Until he meets Gemma Henare, a vivacious out-of-towner from New Zealand. What begins as a one-night stand soon becomes a turning point for Josh. He can't get Gemma out of his head, even after she has left for home, and finds himself throwing caution to the wind for the first time in his life.

It's not long before Josh is headed to New Zealand with only a backpack, some cash, and Gemma's name to go on. But when he finally tracks her down, he finds his adventure is only just beginning. Equally infatuated, Gemma leads him on a whirlwind tour across the beautiful country, opening Josh up to life, lust, love, and all the messy heartache in between. Because, when love drags you somewhere, it might never let go even when you know you have to say goodbye.
Where Sea Meets Sky was really HOT. Like, sexytimes were ON POINT. And there were a lot of sexytimes in this book. I have to say that while hot, they weren't necessarily appealing to me. I'm not an outdoors person, so a lot of the places where the sex took place were not for me. See, this is a road trip across New Zealand story, which was AMAZING. I loved all the New Zealand stuff… but it lead to unappealing (for me!) sexytime places. I just mean things like tents, van, hostel, against a tree once… that sorta thing.
Josh was HOT AF. In fact, I kept picturing this…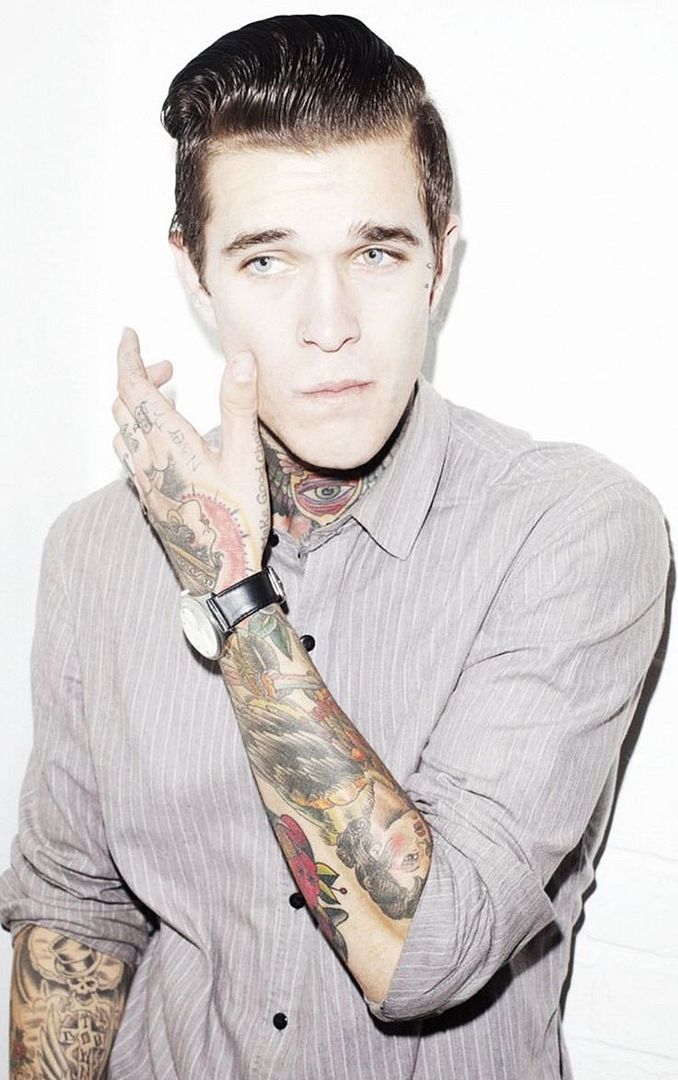 I did have a harder time liking Gemma, but it wasn't a major thing for me either. I really enjoyed Karina Halle's writing so I'm looking forward to reading more from her.
Flirting with Scandal
by Chanel Cleeton
Series: Capital Confessions #1
Published by InterMix
Pub Date: May 19th 2015
Pages: 267
Format: eARC
Source: NetGalley
Genres: Contemporary, New Adult, Romance
Buy the book! (Affiliate Link) | Goodreads

The author of I See London sets her sights on Washington, D. C., with a sexy new series about three sisters, the secrets they keep, and a powerful blog with a knack for exposing scandals...

Jackie Gardner knows all about dirty little secrets. The illegitimate daughter of one of the most influential senators in Washington, D.C., she grew up surrounded by the scandals and shadows of politics. Now that she's landed an internship with a powerful political consulting firm, she's determined to launch her career and take this city by storm.

William Andrew Clayton was born for politics. He knows the drill: work hard, play discreetly, and at all costs, avoid scandal. At twenty-six, his campaign for the Virginia State Senate is the first step to cementing his future. It's time for him to settle down, to find the perfect political spouse. He needs a Jackie Kennedy, not a Marilyn...

When Jackie meets Will in the bar of the Hay-Adams Hotel, sparks fly. But the last thing Will needs is to be caught in a compromising position, and an affair with a political candidate could cost Jackie her career. When what began as one steamy night, becomes a passion neither one of them can walk way from, they must decide if what they have is really love, or just another dirty little secret...
Flirting with Scandal was a really fun book! The characters had great chemistry. They were sexy and really honest. The scandal part of the story was like a ticking time bomb and Chanel Cleeton handled it very well. There was THE FIGHT, but it wasn't overly dramatic which I SO appreciated. I was really surprised at how young they were because they were very mature, but it didn't take away from the story for me. Really liked this one. Can't wait for the next in this series!
And because I showed you my Josh, I HAVE to show you my William Andrew Clayton:
I know, right?