Once in a Lifetime by Jill Shalvis
Series: Lucky Harbor #9
Published by Grand Central Publishing
Pub Date: February 18th 2014
Pages: 352
Format: Paperback | Genres: Adult, Contemporary, Romance
Buy the book! | Goodreads
SOMETIMES WRONG IS OH-SO-RIGHT

After a wrenching loss, Ben McDaniel tried to escape his grief by working in dangerous, war-torn places like Africa and the Middle East. Now he's back in his hometown and face-to-face with Aubrey Wellington, the hot-as-hell woman who is trouble with a capital T. Family and friends insist she's not the one to ease his pain, but Aubrey sparks an intense desire that gives Ben hope for the future.

Determined to right the wrongs of her past, Aubrey is working hard to make amends. But by far, the toughest challenge to her plan is sexy, brooding Ben – even though he has absolutely no idea what she's done…

Can this unlikely couple defy the odds and win over the little town of Lucky Harbor?
Delicious Excerpt
Aubrey got a look at the man she'd inadvertently drenched and stopped breathing. Oh, God. Had she really thought her day couldn't get any worse? Why would she tempt fate by even thinking that? Because of course things had gotten worse. They always did.
Ben McDaniel slowly stood up from his barstool, dripping vodka from his hair, eyelashes, nose… He was six feet plus of hard muscles and brute strength on a body that didn't carry a single extra ounce of fat on him. For the past five years, he'd been in and out of a variety of Third World countries designing and building water systems with the Army Corp of Engineers. His last venture had been for the Department of Defense in Iraq, which Aubrey only knew because Lucky Harbor's Facebook page was good as gospel.
He swiped his face with his arm, deceptively chill and laid-back.
In truth, he was about as badass as they came.
Aubrey should know, she'd seen him in action. But she managed to meet his gaze. Cool, casual even. One had to be with Ben, the man could spot a weakness a mile away. "I'm sorry," she said.
"Are you?"
She felt herself flush. He'd always seemed to see right through her. And she was pretty sure he'd never cared for her. He had good reason for that, she reminded herself. He just didn't know the half of it. "Yes, I am sorry," she said. Her heart was pounding so loudly she was surprised she could hear herself speak. "Are you okay?"
He ran his fingers through a sexy disorder of sun-streaked brown hair. His eyes were the same color, light milk chocolate marbled with gold caramel. It was hard to make such a warm-colored gaze seem hard, but Ben managed it with no effort at all. "Need to work on your aim," he said.
Q&A with Jill Shalvis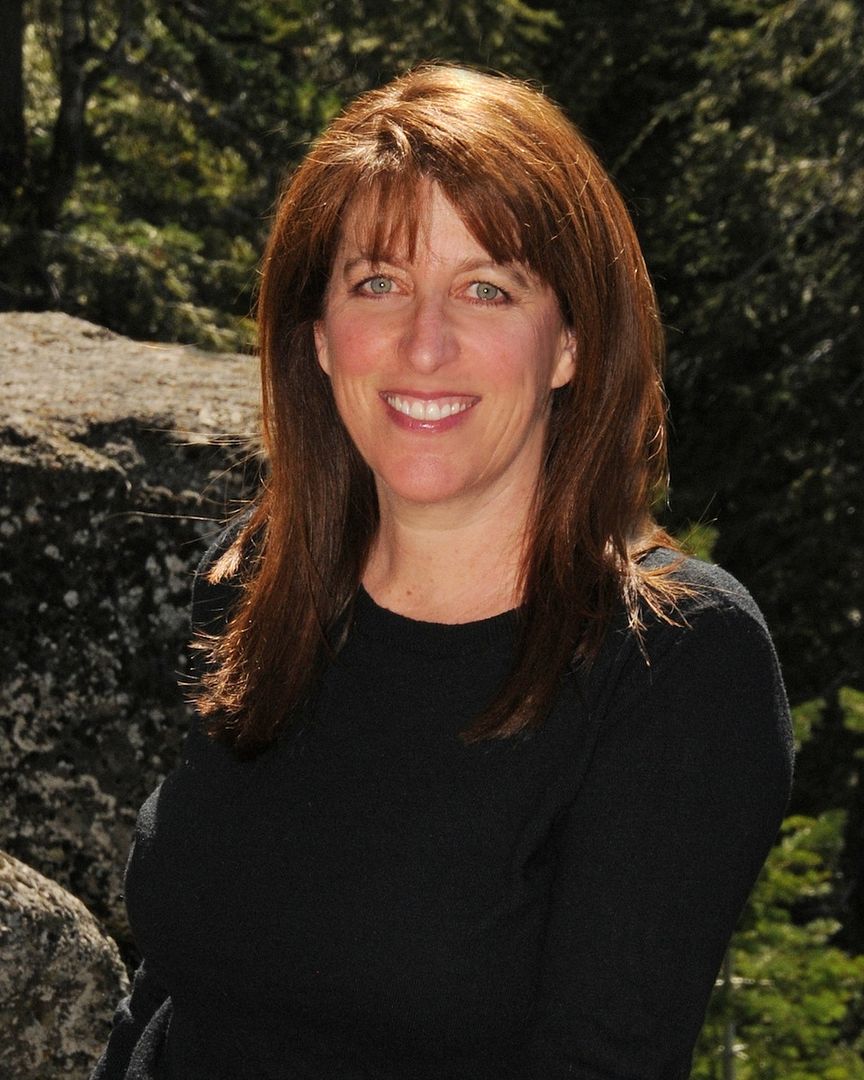 Ben is pretty handy (and handsy!)—do you trust Alpha Man to handle construction projects around the house or do you prefer to hire someone with official qualifications?
Ha.  Alpha Man is a general contractor.  He does it all, thankfully, since I can't fix a damn thing without breaking it.
What would readers be surprised to find out about you?
That I'm not a natural romantic at heart.  I have to work at it.  Ask poor Alpha Man, my idea of romance is Taco Bell on a dock at the lake…
What's your idea of a dream vacation?
Somewhere on an island with warm sun, calm waters, and an outlet to charge my Kindle.  Oh, and food that magically appears…
What's the funniest "meet-cute" you've ever written?
Well, it might just be in Once In A Lifetime, when in the opening scene, Aubrey tosses her drink in Ben's face.
What can your fans look forward to next in the Lucky Harbor series?
Next up is a Lucky Harbor trilogy for this coming summer and fall, It's In His Kiss, He's So Fine, and Once In A Million, the stories of the three sexy hot guys who run Lucky Harbor Charters.
Giveaway