Every Last Word by Tamara Ireland Stone
Published by Disney Hyperion
Pub Date: June 16th 2015
Pages: 368
Format: Hardcover | Source: Blog Tour
Genres: Contemporary, Young Adult
Buy the book! | Goodreads
If you could read my mind, you wouldn't be smiling.

Samantha McAllister looks just like the rest of the popular girls in her junior class. But hidden beneath the straightened hair and expertly applied makeup is a secret that her friends would never understand: Sam has Purely-Obsessional OCD and is consumed by a stream of dark thoughts and worries that she can't turn off.

Second-guessing every move, thought, and word makes daily life a struggle, and it doesn't help that her lifelong friends will turn toxic at the first sign of a wrong outfit, wrong lunch, or wrong crush. Yet Sam knows she'd be truly crazy to leave the protection of the most popular girls in school. So when Sam meets Caroline, she has to keep her new friend with a refreshing sense of humor and no style a secret, right up there with Sam's weekly visits to her psychiatrist.

Caroline introduces Sam to Poet's Corner, a hidden room and a tight-knit group of misfits who have been ignored by the school at large. Sam is drawn to them immediately, especially a guitar-playing guy with a talent for verse, and starts to discover a whole new side of herself. Slowly, she begins to feel more "normal" than she ever has as part of the popular crowd . . . until she finds a new reason to question her sanity and all she holds dear.
Music plays an important role in Every Last Word.
Sam picks an upbeat song when she first dives into the pool, and sings it in her head to push herself during her workouts.
She'll spend hours online, researching and memorizing lyrics. And looking for words—in sets of threes—that speak to her.
She loves making playlists, and she has a formula for naming each one. Once she finds three words in a single song that best summarize the collection, she's got the perfect title.
Like the sound of water, music helps quiet Sam's overactive mind.
She created "In The Deep" to pass the time in her therapist's waiting room each Wednesday, but it over time, it became her go-to playlist for when she's feeling anxious and overwhelmed. It's named after this line in Florence + The Machine's "Never Let Me Go":
And it's peaceful in the deep / Cathedral where you cannot breathe /
No need to pray, no need to speak / Now I am under all
C—the teen who originally inspired Every Last Word—also loves music, lyrics and making playlists. She created Sam's "In The Deep." And it's just perfect.
I'll let her tell you why some of these songs are special to her. Take it away, C.
The "In the Deep" playlist is made up of 25 songs that have spoken to me at different and important times in my life. Their lyricism and melodies have accompanied many crying jags, road trips, and late night thinking sessions. I would love to share a few of their stories with you.
"Fear and Loathing" by Marina and the Diamonds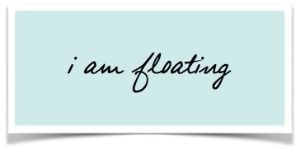 This song was very impactful in my life during my first two years of high school. I'll never forget Marina singing the words "Baby, you don't have to live your life in fear" and realizing the absolute freedom and truth in that phrase. I think it's a good one for Sam too—it's always important for people like us to realize the world isn't always working against us.
Like many of the other songs on this playlist, I first heard "Oblivion" on an episode of The Vampire Diaries. Bastille was still pretty unheard of in America, and the album with this song hadn't even been released, which meant the only version I could listen to was the live iTunes festival rendition, which, in my humble opinion, is by and large the more beautiful version of the song.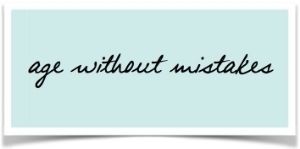 An important landmark in my life each year is my family's annual trip to a small ski resort in South Lake Tahoe. The resort becomes magical at night when the few streets are empty save for the falling snow in the light from the street lamps. The end of the year is a time for me to look back, and being in this location prompts nostalgia. I'll always remember stepping out onto a balcony in a snow flurry while "Oblivion" played softly from my phone as I thought back on everything I'd been through and what was to come.
When I was a sophomore, my friend from the drama department committed suicide. It was one of the hardest times of my life. The grief that swept through the school and through my life was truly horrific as we all mourned the loss of such a remarkable young man. I listened to this song on repeat as I drove to his funeral. The fear and devastation that had begun to make itself known in my life was perfectly reflected in the phrase, "At every occasion, I'll be ready for a funeral."
The truth is that I'm deathly terrified. I'm terrified of always being sick. I'm terrified that my life will never be fulfilling and most of all, I'm absolutely terrified of there being no light at the end of the tunnel. I'm not only afraid of losing things in my life that make me happy; I am so so scared I will never be happy.  How could I not always expect a funeral? What if all the joy and light in my life was just waiting to be put to death?
But what if all the negativity, all the suffering and heartache and even the really horrible things like the suicide of my friend, what if they were all gone too? There's no way that can really happen, because hard things will always exist, but they don't have to control my life.
The death of my friend proved to me that we don't always have to be waiting for a funeral. We can use the really horrible things to show us that there is so much good coming.
C and I hope you enjoy "In The Deep."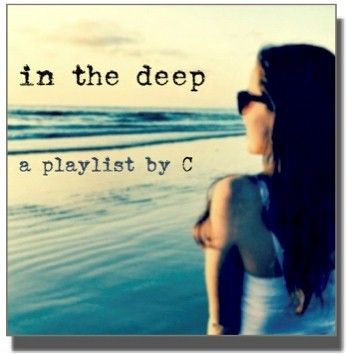 Check out other character playlists HERE!
Blog Tour
Follow along with the EVERY LAST WORD blog tour for guest posts from Tamara Ireland Stone:
Giveaway
CELEBRATE YOUR UNIQUE SELVES prize pack

About the Author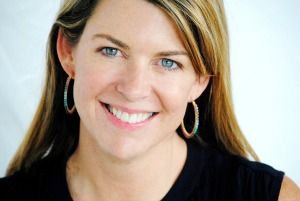 Tamara Ireland Stone (www.TamaraIrelandStone.com) is the author of Time After Time and Time Between Us, which Melissa Marr praised as a "beautifully written, unique love story," and has been published in over twenty countries. A former Silicon Valley marketing executive, Tamara  enjoys skiing, hiking, and spending time with her husband and two children. She lives just outside of San Francisco.
READ AN EXCERPT OF EVERY LAST WORD
LEARN MORE
Learn more on HyperionTeens.com
Follow Disney-Hyperion on Twitter and Tumblr
Follow Tamara Ireland Stone on Twitter and Tumblr
#EveryLastWord