Welcome to my first check-in of 2015!
Each Sunday I will be posting these check-ins, which will reflect activities from Sundays to Saturdays. Here's what I did this week: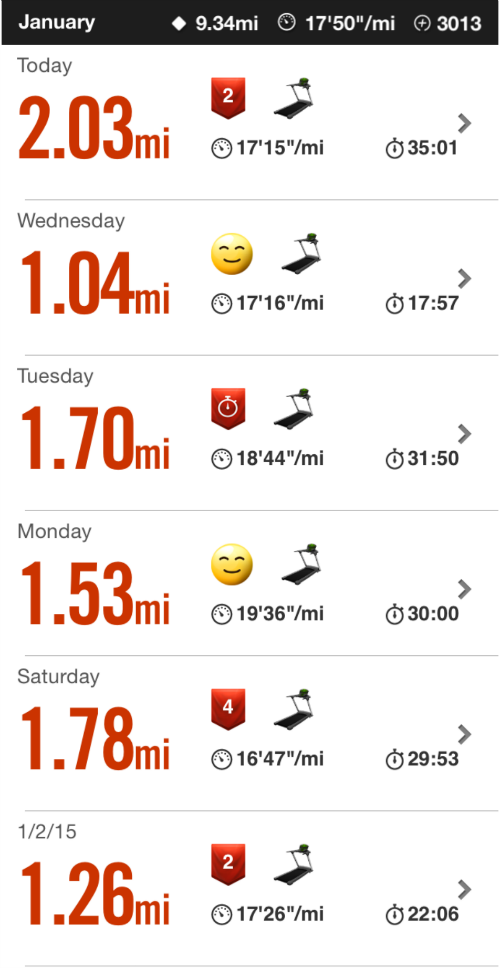 So, I don't know if it's first week excitement or what but I'm really motivated right now. I like coming home and jumping on the treadmill! I'm taking things slow since I have not been active like this in I don't know how long, but it feels GOOD. Also, I needed to get a new scale, so I don't have accurate numbers on that. I will have any progress on that on next Sunday's check-in.
Thursday and Friday were rest days this week and you can definitely tell in my steps numbers for those two days. I worked late Thursday and Friday I was still too tired. But Saturday! Saturday I was re-energized! I did 2 miles yesterday! I'm going to aim for 2 miles any day I workout this week.
So that's it for this week! Thanks to anyone who's showed me support on Instagram, Twitter, and on the blog. You guys help me believe I can do well in this.