Friends… I'm trying not to freak out too much at the fact that Adam Shankman has written a guest post for my blog. I mean, it's for his book, but it's on MY blog. Eeeeeep!!
I'm a HUGE fan of Adam Shankman's work on movies and tv, and I love anytime he guest judges on So You Think You Can Dance, so OF COURSE, I jumped at the chance to participate on the blog tour for his co-authored YA debut!
Both Adam and Laura were kind enough to write up a little something for us today. Thank you both so much! These picks have me very excited about your story.
Songs that represent the book, a scene, and/or character(s)
Adam
I Won't Dance– This is one of those brilliant Fred Astaire classics remixed. We used it in Step Up 2, and it's one of the best sequences we ever shot, and perfectly illustrates the delightful cat and mouse that Lulu and Freddie play with each other. They act like they don't like each other, but its clear from the start; they're going to end up dancing the night away in each other's arms.
Diamonds by Rihanna – Here's a Lulu and Freddie song that I love that's all about how beautiful they both are, separately and together! Also, I can't help feeling like the Hollywood fame ideal is for Lulu to be shiny and glamorous and tough…like Diamonds!
Lose Yourself by Eminem – For Ruby. This is my favorite song about blind ambition. That's all Ruby is about: Blind ambition.
It's All About the Benjamins by Puff Daddy and The Notorious B.I.G. – I'm not sure a better song has ever been written that so audaciously and casually celebrates obscene wealth. The whole experience of this song is about being hypnotized, seduced, and enslaved by material things. Welcome to the world of Jacob Van der Waals, Freddie's father.
Someday by Rob Thomas – This song just so beautifully captures the spirit of hope and optimism that Lulu and Freddie bring out in each other. This is a modern "Over the Rainbow" for a breezy summer day.
Puttin' On the Ritz Club Remix –Freddie and his fiancée Violet's life in the beginning of the book is all New York society and parties. This song says it all and the remix is fantastic.
Big Time by Peter Gabriel is a brilliant song about how shallow fame can be. It's the monster Hollywood crucible.
Unwritten by Natasha Bedingfield – This song is so friggin me it's embarrassing and it perfectly lays out Lulu and Freddie's optimism about their future and their belief that they have the ability to write their own story of their future…although, that would leave me without a job.
Laura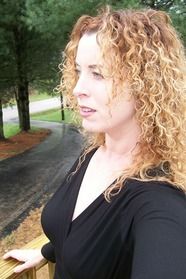 I listened to a lot of period music while I was working on Girl About Town. The era produced so many wonderful songs, from passionate love songs to completely silly numbers. These are some of my favorites from the setting of Girl About Town.
Gershwin's "Sunny Disposish" has been one of my favorites ever since I heard it in Jeeves and Wooster. (Here's Hugh Laurie as Bertie Wooster and Stephen Fry as Jeeves performing that version) It captures the brightness and optimism of Lulu and Freddie, and the hope that could permeate Depression-era America even in the darkest times.
Irving Berlin's "Puttin' on the Ritz" is Freddie's song during his billionaire days. Later when he's a train-hopping bum, he's more of a "Brother, Can You Spare a Dime?" or "Big Rock Candy Mountain" kind of guy.
When I think of Lulu, the song "Baby Face" always plays in my head. It is kind of a simple song on the surface, and the core message is about falling in love with a pretty face, but it resonates because of course Freddie (and the reader) knows that Lulu is so much more. It also makes me think of the Barbara Stanwyck film Baby Face, which is my favorite Pre-Code movie. It's subtle, but the things that happen in that movie are still pretty scandalous.
Though it is a little after the 1930s, Hoagy Carmichael's "How Little We Know" is the soundtrack for Freddie and Lulu's early relationship when everything is hopeful but uncertain. (Here is Lauren Bacall singing it in To Have and Have Not, another favorite movie) For the bliss of their relationship in the end, picture Fred Astaire singing "Cheek to Cheek."
Tour Schedule
Week 1:
5/2: Gone With the Words – Guest Post
5/3: Live to Read – Review
5/4: Rebelle Reads – Vintage Lookbook
5/5: Dark Faerie Tales – Review
5/6: The Bookkeeper's Secrets – Graphic Art
Week 2:
5/9: In Wonderland – Review
5/10: Wandering Bark Books – Top 10
5/11: Here's to Happy Endings – Review
5/12: One Night Book Stand – Q&A
5/13: The Petite Book Blogger – Review
Giveaway
3 Finished Copies of  GIRL ABOUT TOWN (US Only)
Book Info
Girl About Town by Adam Shankman, Laura L. Sullivan
Published by Atheneum Books for Young Readers
Pub Date: May 3rd 2016
Genres: Historical, Young Adult
Buy the book! | Goodreads
Acclaimed film producer/director Adam Shankman and coauthor Laura Sullivan pen a sparkling, witty, romantic mystery inspired by Nick and Nora Charles and Hollywood glamour.

Not too long ago, Lucille O'Malley was living in a tenement in New York. Now she's Lulu Kelly, Hollywood's newest It Girl. She may be a star, but she worries that her past will catch up with her. Back in New York she witnessed a Mafia murder, and this glamorous new life in Tinseltown is payment for her silence.

Dashing Freddie van der Waals, the only son of a New York tycoon, was a playboy with the world at his feet. But when he discovered how his corrupt father really made the family fortune, Freddie abandoned his billions and became a vagabond. He travels the country in search of redemption and a new identity, but his father will stop at nothing to bring him home.

When fate brings Lulu and Freddie together, sparks fly—and gunshots follow. Suddenly Lulu finds herself framed for attempted murder. Together, she and Freddie set out to clear her name. But can they escape their pasts and finally find the Hollywood ending they long for?

LINKS: Goodreads | Amazon | B&N | Indiebound | iBooks | The Book Depository