WOOOO! January! You did me right, my friend. Not to brag, but I read EIGHT books!
Here's what I read…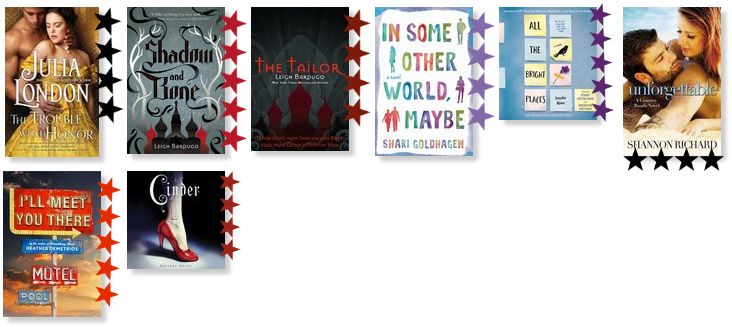 I didn't hit any kind of reading slump until that last week…but work and family stuff played into that a lot. Womp womp. I'm still recovering from all that now, 6 days into February, so lets hope it stops right now.
STOP IT, February!
Ok, lets get down to da bidness of the challenge updates.
Challenge Hashtag: #BlogOrganization
January was all about… Picking challenges
, Making resolutions
, Scheduling
, Forming plans
, Picking reading/blogging buddies
.
The spreadsheets I created for the challenges have yet to be used. I kind of had a feeling that would happen… BUT! The Goodreads shelves have been SO helpful!! Here's what those look like….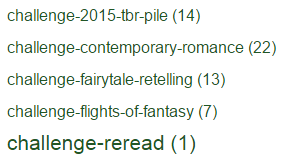 A spreadsheet… (idea courtesy of Kaitlin @ Reading is My Treasure)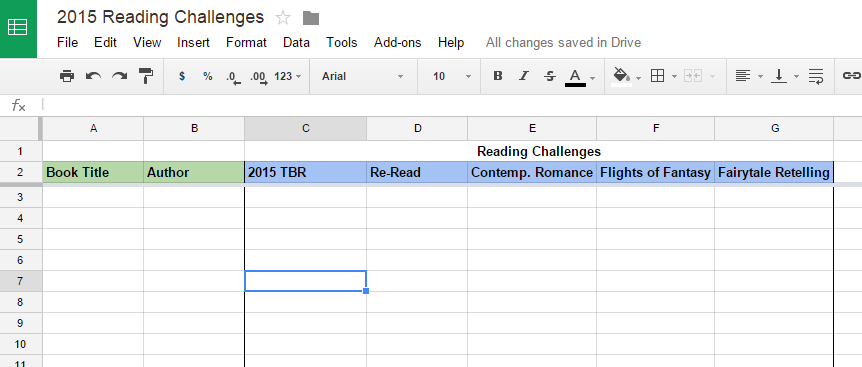 I did A LOT of blog/post maintenance which is really February's plan, but I still have plenty to do, so no worries!
I ended up downloading the Broken Link Checker plugin and it's really helped me figure which posts to fix/update first because if there's any broken links or images it'll list them for me.
NOTE: ALL UPDATES FOR THIS CHALLENGE WILL NOW BE AT GONE WITH HER THOUGHTS!
I decided to move these to my personal blog, Gone with her Thoughts, because it felt like it'd fit better over there. Not that much is going on over YET! But I'm hoping to start using it more often this year. 
Challenge Hashtag: #TBR2015RBR
I read SHADOW AND BONE!! YESSS! And I loved it! Check out my post on it HERE! It's amaziiiing!
2nd Base: read 6 – 10 books. I read two books from this category already… I'm thinking I'll be uping my level soon, lol.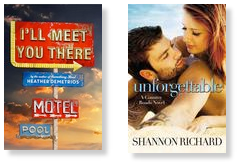 Challenge Hashtag: #FlightsOfFantasy
I've challenged my self to read at least 10! I can count SHADOW & BONE for this challenge too! So, 1 down! 
Challenge Hashtag: #FairytaleRC
Magic mirror: 5 – 9 books. ONE DOWN! But a good one, and a re-read…
Challenge Hashtag: #ReRead2015
Cinder! Glad I can cross-read for most of these challenges. :D I haven't picked my next re-read yet though, so I'll keep you guys posted on Twitter and Goodreads. :)
Newbie (I'll give it a try) 1-5. I wasn't expecting to start off this strong, as you can see by the level I picked, but I've listened to 2.5 books! The 2.5 is because I listened to half of Shadow & Bone and read the other half. hehe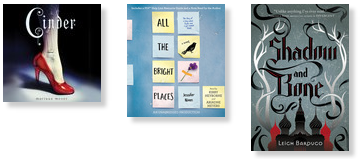 So, overall?