Triple Moon by Melissa de la Cruz
Published by G.P. Putnam's Sons BfYR
Pub Date: November 10th 2015
Buy the book! | Goodreads
From the New York Timesbestselling author of Blue Bloodsand Witches of East End

After they cause a terrible accident at their old high school, twin witches Mardi and Molly Overbrook are sent to live with their "Aunt" Ingrid Beauchamp in North Hampton, on Long Island's mist-shrouded East End. Because the twins cannot control their powers, their father begs Ingrid to tame them over the summer, before the White Council exiles the girls to Limbo.

Trouble continues to bubble and boil when the girls meet the younger Gardiner boys, who are just as handsome and sexy as their older kin. But all is not as it seems. As Ingrid helps the girls learn to control their magical impulses, Mardi and Molly have just this summer to figure out how to grow up, how to love, and how to be a family.
Happy Monday, friends! As part of the blog tour for Triple Moon, Melissa De La Cruz joins us to tell us what her office is like! It sounds like a great spot. :)
I have an office in my house that I write in. I have a huge monitor so that I can see a lot of pages up on the screen at once, and also because my eyes are so bad I now work in 200% view.
I'm surrounded by my books and the paraphernalia they've created – Descendants stuffed toys, Poisoned Apple stress balls, foreign editions, fan gifts, etc. I have a big poster of our TV show – Witches of East End that Lifetime sent me. I have a photo of Truman Capote in his office. I like the contrast between his office and mine.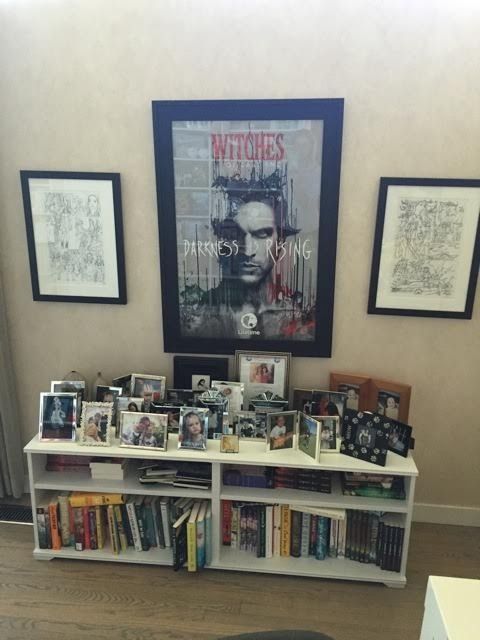 Other things in my office that are framed is the letter from Disney VP and Publisher Jeanne Mosure when Van Alen Legacy was one of the most successful books of 2009 for Disney-Hyperion. The letter came with a VIP pass to Disneyland, which they renew every year. BOOM!  Very proud of that.
My office is a bit cluttered and messy, but it's my space, and I actually need to look at the wall when I'm writing, I can't look out at a view, it's too distracting.
Also my dog Mimi sleeps in my office, so she's my buddy, my office mate. I'm never alone.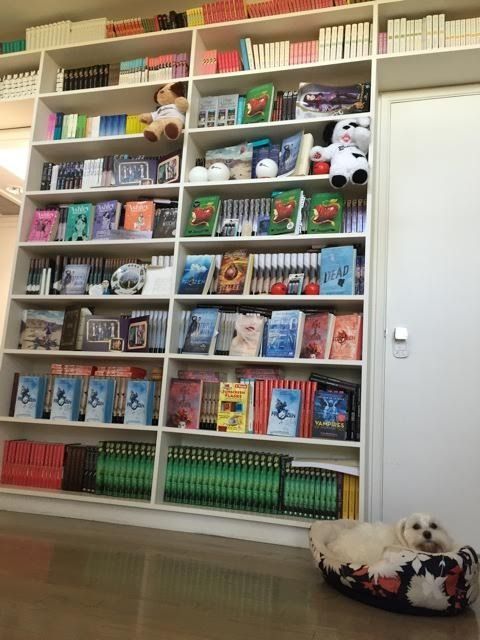 Tour Schedule
Gone With the Words – guest post – 11/2
Two Chicks on Books – Mel's book playlist – 11/3
A Dream Within a Dream – review & giveaway – 11/4
The Forest of Words and Pages – Which Witch Would You Pick? – 11/5
In Wonderland – guest post – 11/6
Curling Up with a Good Book – interview – 11/7
Jessabella Reads – 10 Random Things About Me – 11/9
Once Upon a Twilight – Story in GIFs! – 11/10
Reading is Better with Cupcakes – review & giveaway – 11/11
The Book's Buzz – guest post – 11/12
Addicted Readers – Character profiles – 11/13