August was a great month ratings-wise but I didn't read many challenge books. I did unofficially participate in ARCAugust though, which was fun and helped me cut down my TBR!
ARCAugust (4 books)
#ARCAugust
Black Widow: Forever Red by Margaret Stohl – 2.5 stars. The book started off strong and fizzled. At first the book made me feel like I was watching a Marvel movie, which had been just what I was looking for, but I wish there were more Natasha chapters. There was a lot of the other two leads and it got a little instalovey for my taste. In general, a lot of suspension of disbelief is necessary for the book but it has some good action sequences.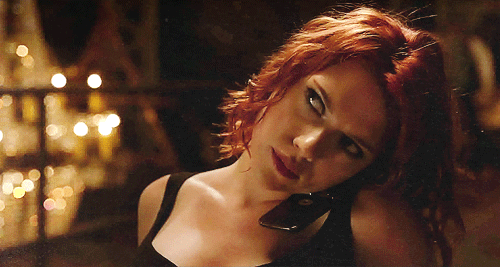 Dumplin' by Julie Murphy – 5 stars. Willowdean's voice was magnificent and I loved watching her growth in a myriad of ways- with her friends, her mom, guys, and most importantly, herself. Everyone has felt different for one reason or another and it's this "otherness" that makes it so easy to relate to this book no matter who you are or what you look like. I also loved the Texas flair sprinkled throughout Dumplin'. It was a book that made me smile and made me think.
First and Then by Emma Mills – 4.5 stars. My full review will be up on the blog soon, gifs included! I can't wait to share it :D I have never read a book that reflected its pitch so perfectly- Pride and Prejudice meets Friday Night Lights indeed! I loved this so much. The characters were wonderful and it was deep and fun and a real slice of high school life.
A Little In Love by Susan Fletcher – 4 stars. Heartbreaking, my god. Eponine's life is so hard but she somehow manages to still find the beauty in small things and that's a gift. I also haven't cried over a book in a long time, so. A must for Les Miserables fans (this is a retelling/companion and I admittedly didn't know the story well). It's a fast read with beautiful writing and so much emotion.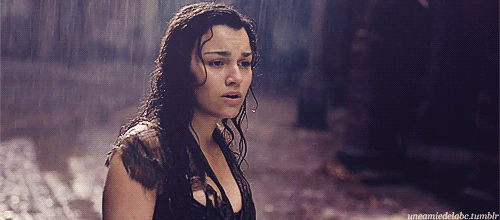 Flights of Fantasy (1 book)
#flightsoffantasy
Wild Magic by Tamora Pierce – 5 stars. I wasn't sure if I'd like this new series as much as the Alanna series but after the first few pages I did!!! Daine is a very different character but equally wonderful and I love Numair's flirty sarcasm. The animals reminded me a little of Redwall and I liked their interactions with Daine. But let's be real, the best part? SEEING OLD BELOVED CHARACTERS EEEEEEEEEE. Every time one of them popped on the page (no spoilers from me) I fell more in love. It was great fun. And great action in the story too!
The Re-Read Challenge
#ReRead2015
None. Womp Womp.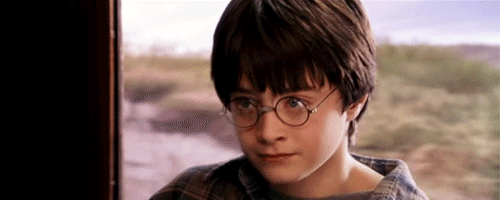 Fairytale Retelling Reading Challenge
#fairytaleRC
Nope.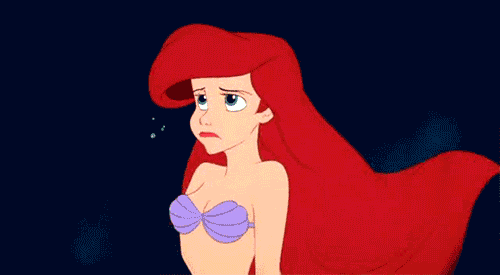 I also read a couple of non-challenge books as well:
Every Move by Ellie Marney – 5 stars. The third book in the Every trilogy doesn't come out in the US until next year but I had to buy the Aussie versions because I love this story. It was a wonderful end to the trilogy! I love how visceral and REAL Ellie Marney's writing is, but most of all I love her characters. I won't spoil anything here but suffice to say it is an EXCELLENT last book. The tension, action, mystery, and terror are top notch and chilling, and the feels are out of control. I can't wait for whatever Ellie Marney writes next.
Not Easily Conquered by dropdeaddream, WhatAreFears – First off, Captain America is my favorite Avenger and I've been a bit obsessed lately so Meg sent this to me. Normally I would not include a fan fic story in my roundup but this was 117,000 words and I READ IT IN 24 HOURS. THE EQUIVALENT OF 400 PAGES. My eyeballs hurt and it was so worth it. If I could count it on Goodreads and give it 5 stars, I would. Not Easily Conquered is one of the best pieces of straight up fiction I've EVER read; it was nuanced and gorgeously written alternate Marvel Cinematic Universe. I also loved all the historical research woven into the story.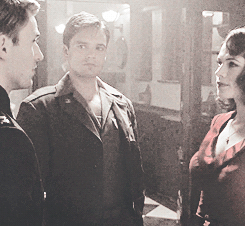 I loved how the story moved through time and gave Cap this amazing, full, complicated life. The authors captured the essence of every MCU character so brilliantly. I would read 500 pages of Bucky Barnes' letters. They are so unbelievably beautiful and brutal and elegant. I could FEEL the emotion in the story and it broke my heart and made me laugh and smile too. I'm telling you, if you are a fan of Marvel or good storytelling at all, don't discount this just because it's unofficial. I can't wait to read it again someday.
I've completed my challenge goals already but I want to keep going! And I might use Andi's nifty TBR list method going forward; I like the idea of having a list that allows for mood reading. What are your goals for September?