I ended up reading 5 books this month, just like January. I thought I'd be able to kick it up a notch but February said nope! Still, they were a good 5 books.
Flights of Fantasy
#flightsoffantasy
I read 2 and a half books (I'll explain!), one of which was a reread.
The Sin Eater's Daughter by Melinda Salisbury- 4 stars. This also counts for the #365DaysofYA Challenge. The Sin Eater's Daughter is original and dark with a hint of the best fantasy tropes that we all love. It's lush, twisty, romantic, and dangerous. The Queen could easily be sisters with Cersei Lannister, which is frightening. My full review will be going up next week but I really liked this new fantasy novel and can't wait for the sequel! I had a slight problem with some of the romance but overall I would recommend it without reservation to a variety of fantasy fans, including Throne of Glass, A Girl of Fire and Thorns, and Game of Thrones (yes, really).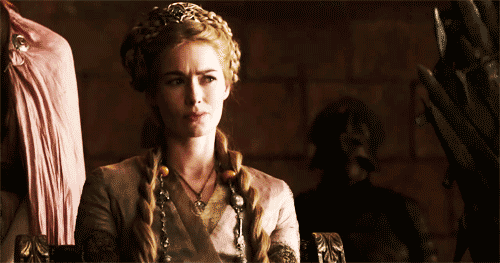 Daughter of the Forest by Juliet Marillier– Disclaimer: I officially suck at readalongs. Sorry guys. I wanted to read Daughter of the Forest for so long and when it was time to start… my brain didn't want to read. The writing is slow but beautiful, and even though the stories are not similar at all, something about the style of the story and the characters reminds me of A Game of Thrones. I think it's the medieval feel, the lushness and somber tone of the writing, and the feeling of impending doom and gloom hanging over everyone from the start. I'm enjoying the book though and plan to finish at some point!
The Re-Read Challenge
#ReRead2015
Harry Potter and the Prisoner of Azkaban by J.K. Rowling- 5 stars. This was my absolute favorite Harry Potter book until Half-Blood Prince and they are still neck in neck with each other! I think I would have to say that Prisoner of Azkaban has a slight edge. I loved Harry's time in Diagon Alley (I want free ice cream from Florean Fortescue!). We get to meet Professor Lupin and travel to Hogsmeade. We learn about the Marauder's Map and the horrors of dementors. We see glimpses of Cedric Diggory and Cho Chang. And most importantly, we learn all about Sirius Black. I love Sirius <3 This book has one of the most amazing dramatic climaxes in the Shrieking Shack- I LOVE reveals and revelations! And the craziness with the time turner in the last fourth of the book is just wow. To go back and see how it all fits together is brilliant. Definitely a favorite book of mine. Plus movie Harry has the best hair in Prisoner of Azkaban.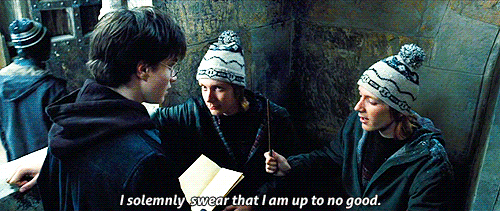 Meant to Be by Lauren Morrill- 5 stars. I first read MTB in April 2013 (during a day of jury duty actually!) and it was really the book that started my love of YA contemporary romance. I'm glad to say that it was better than I remembered! I worried that I wouldn't like it as much when I first started again but once Julia and Jason's adventure began I knew that wouldn't be the case. It was even cuter! I had forgotten Jason singing at the graffiti area, and the record store and bookstore were soooo funny! And you know I love a good drunk scene. Their chemistry was amazing, and I loved watching their non-relationship morph into friendship and beyond. Plus knowing how it ends made it fun to follow the clues as I read. There were also a lot of You've Got Mail parallels that I hadn't noticed before! And I adore the London setting of course. It was swoony and fun and a perfect reread for Valentine's Day :) Wish it was a movie!!
Fairytale Retelling Reading Challenge
#fairytaleRC
Fairest by Marissa Meyer- 3.5 stars. I liked this book but I wanted more out of it. I think Marissa Meyer does an AMAZING job of connecting all her characters and each book, all the clues and foreshadowing she puts in. So I did really enjoy learning more about Levana and life on Luna. I don't want to spoil anything; I just… wished it had ended in a different place. I would have liked more! But maybe that's coming in Winter. I also thought Channary was absolutely horrible and almost worse than Levana! That was surprising. I always enjoy the Lunar Chronicles world and it was fun to get a bonus book basically! It was sad and tragic, but also very interesting and I loved the descriptions of Luna.