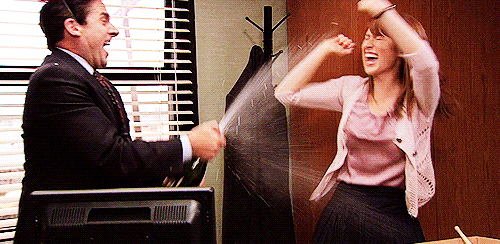 My reading month for May was insane! I read 12 books and I couldn't be happier about it. It's double what I've read any other month this year. I basically decided to stop feeling guilty and let myself read what I want. That included some non challenge books (you can find my ratings on Goodreads):
Run Away by Laura Salters– an NA psychological thriller out of my comfort zone. Check out my review here!
Past Perfect by Leila Sales– got this from my #OTSPSecretSister and it was really cute! I loved the historical reenactment setting
Ms. Marvel: Volume One by G. Willow Wilson– I'm slowly branching out into comic books (mostly Marvel, mostly lady-centric) and I loved reading the start of Kamala Khan's adventures.
Serafina and the Black Cloak by Robert Beatty– a lovely surprise of a historical MG book, out this July. I'll post a review closer to the release date but will leave you with this: Marvelous, different, scary, descriptive, old-fashioned, and wonderful.
The Start of Me and You by Emery Lord– LOVED THIS SO MUCH. It spoke to me in a variety of ways and I just really love Max Watson, ok.
As for my challenges…
Flights of Fantasy (1 book) #flightsoffantasy
Alanna: The First Adventure by Tamora Pierce– 4 stars. I just finished this last night and really enjoyed it! It was my first Tamora Pierce book and I can't wait to dive into the sequel. The writing was a bit dry but I loved the characters and the snappy dialogue.
The Re-Read Challenge (2 books) #ReRead2015
Ella Enchanted by Gail Carson Levine– 5 stars (also counts for #fairytaleRC)- my favorite book before Harry Potter and it was even better than I remembered!  I was swept away again on this magic journey and I loved every second. Gail Carson Levine's writing is wonderful and whimsical and never feels too young. And oh my god I love Prince Char and Ella!!! They are so wonderful.
The Art of Lainey by Paula Stokes– 5 stars (also counts for #365DaysofYA)-  I marked a bazillion of my favorite Micah/Lainey moments, including my always favorite soccer scene. Such a great book with relatable characters and sizzling chemistry!
Fairytale Retelling Reading Challenge (3 books) #fairytaleRC
Stitching Snow by R.C. Lewis– 4.5 stars (also counts for #365DaysofYA)- Such a pleasant surprise! I'm glad I gave it a chance.  I obviously see the Cinder/Lunar Chronicles comparisons but it stood on its own for me. Essie was a really awesome character and I loved the politics and worldbuilding. I also loved Dane and Dimwit! I wanted more of the characters but it's also nice to have a standalone for once.
Grounded: The Adventures of Rapunzel by Megan Morrison– 5 stars. I'm planning a review of this book soon because I loved it so much. If you love fairy tales, adventure, whimsy, emotionally complex characters, and imaginative worldbuilding, you have to read Grounded!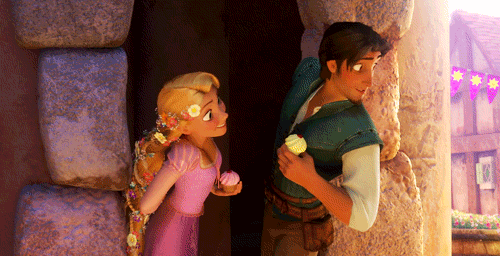 365 Days of YA Reading Challenge (3 books) #365DaysofYA
Rook by Sharon Cameron– 4 stars. This is actually a Scarlet Pimpernel retelling set in an alternate Parisian dystopian future that reads more like historical fiction! In other words, it's very unique and very wonderful. The pacing plods a bit in the middle but for the most part the adventure is thrilling, the stakes are impossibly high, and the romance is scintillating and swoonworthy. I'm planning a review of this one as well!
The Fill-In Boyfriend by Kasie West– 3.5 stars. Very cute! I really loved Bec and I liked Gia's character arc a lot. And I'm a little in love with Hayden. A lot. The rest of the characters felt superficial and the stakes weren't too high but it was fun to read!
Did we read any of the same books? What was your favorite book in May?