This story is told from the alternating POVs of Sienna, a 22 yr old successful event coordinator from California, and Luke, a 24-year-old surfer/thrill seeker living in Hawaii. The two meet while Sienna is working a wedding in Oahu, Hawaii! I've been wanting to travel to Hawaii for what seems like forever now so I was really excited to read all about it!
After meeting Luke, Sienna knows that just a couple of hours is not nearly enough time and she makes the decision to cash in on her saved up vacation time. She decides to stay an extra 2 weeks and make the most out of her time getting to know Luke better.
Side Note: Coincidentally, right before I started reading this book I had been obsessing over the Investigation Discovery channel so I could've sworn Sienna's body was going to wash up on shore and a big murder mystery would ensue! ha ha
Spoiler Alert: No such murder occurs and Sienna lives!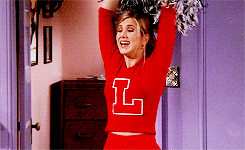 I was able to extremely relate to their love story because I too have dated the guy I met while on vacation and extended my visit! Having said that, I couldn't really connect to the characters themselves. Sienna seemed to only value herself by the size of her bank account and few things put me off in a person more than that. As for Luke, I didn't really get what the big deal was with him being a thrill seeker. That part of the plot was heavily played up and it just didn't seem like anything too crazy. He was skydiving, for God's sake, not jumping off a plane while wearing a Target grocery bag for a parachute.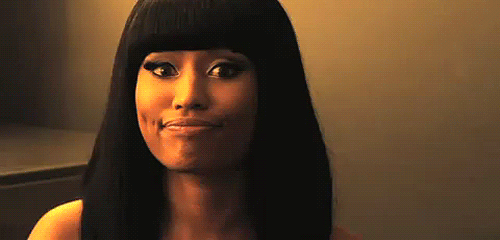 I honestly think I would've enjoyed The Moment of Letting Go a lot more if it hadn't dragged on for so long with nothing really happening. However, if you're the kind of reader that likes tons of detail than this might be a cute contemporary that you'd enjoy!
Book Info
The Moment of Letting Go by J.A. Redmerski
Published by Forever
Pub Date: August 11th 2015
Pages: 432
Format: eBook | Source: Gifted
Genres: Contemporary, New Adult, Romance
Buy the book! | Goodreads
Sienna Murphy never does anything without a plan. And so far her plans have been working. Right after college, she got a prestigious job and gained the stability she'd always craved-until work takes her to the sun-drenched shores of Oahu and places her in the path of sexy surfer Luke Everett. For the first time, she lets her heart take control. Drawn to his carefree charm, she makes a spontaneous and very un-Sienna-like decision to drop everything and stay in Hawaii for two more weeks.

Luke lives fast and wild. When he meets Sienna, he's convinced that some no-strings-attached fun is just what she needs. As their nights quickly turn from playful to passionate, Luke can't deny the deep connection he feels. But there's a reason Luke doesn't do long-term. He can't promise Sienna forever, when the enormity of his past has shown him just how fragile the future can be . . .