As with most fantasy books I read, The Sin Eater's Daughter was a bit hard to follow in the first chapter but very intriguing. I loved the world building and the descriptions- lots of vivid and dark sensory details. I also became quickly attached to Twylla and loved the unique concept of her role as the court executioner.
The Sin Eater's Daughter is original, lush, twisty, tense and dangerous with a hint of the best fantasy tropes that we all love. I am not one to throw around comparisons lightly because it's so easy to get burned, but I really feel like fans of Throne of Glass and Girl of Fire and Thorns would enjoy this new series.
I also appreciated that the marketing department didn't compare it to Game of Thrones at all; it's tired and often misleading. Ironically I did see shades of GoT in the story, including one horrifying scene that fans of the show will be able to spot. There are a few disturbing incidences in fact. And the Queen reminded me so much of Cersei Lannister while still being her own brand of twisted evil, which is frightening. She's like a coiled snake waiting to strike, full of venom and self-righteousness.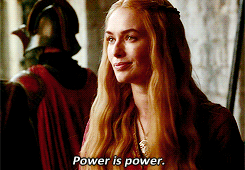 I loved the beginning and end of the novel, but the middle lost me for a couple chapters. I was not a big fan of how the romance developed despite liking and caring for the characters. It was building with delicious tension and then moved way too fast from an emotional perspective. I won't say more for spoiler reasons but this is the main reason I knocked off a star.
Odds and ends: there's a lost kingdom!!! I really enjoyed the history of the land and the description of Loremere reminds me of Helms Deep. I LOVE legends in fantasy novels and need to know more about The Sleeping Prince! I loved the king. I loved the magic and tension and feeling of danger. And just when you think you've figured something out, HOLY PLOT TWIST(S) BATMAN! I can't wait to see where Book 2 goes.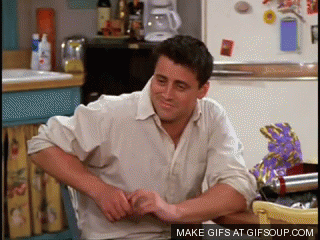 Book Info
The Sin Eater's Daughter by Melinda Salisbury
Series: The Sin Eater's Daughter #1
Published by Scholastic
Pub Date: February 5th 2015
Pages: 336
Format: ARC | Source: Publisher
Genres: Fantasy, Young Adult
Buy the book! | Goodreads
Seventeen-year-old Twylla lives in the castle. But although she's engaged to the prince, Twylla isn't exactly a member of the court.

She's the executioner.

As the Goddess embodied, Twylla instantly kills anyone she touches. Each month she's taken to the prison and forced to lay her hands on those accused of treason. No one will ever love a girl with murder in her veins. Even the prince, whose royal blood supposedly makes him immune to Twylla's fatal touch, avoids her company.

But then a new guard arrives, a boy whose easy smile belies his deadly swordsmanship. And unlike the others, he's able to look past Twylla's executioner robes and see the girl, not the Goddess. Yet Twylla's been promised to the prince, and knows what happens to people who cross the queen.

However, a treasonous secret is the least of Twylla's problems. The queen has a plan to destroy her enemies, a plan that requires a stomach-churning, unthinkable sacrifice. Will Twylla do what it takes to protect her kingdom? Or will she abandon her duty in favor of a doomed love?