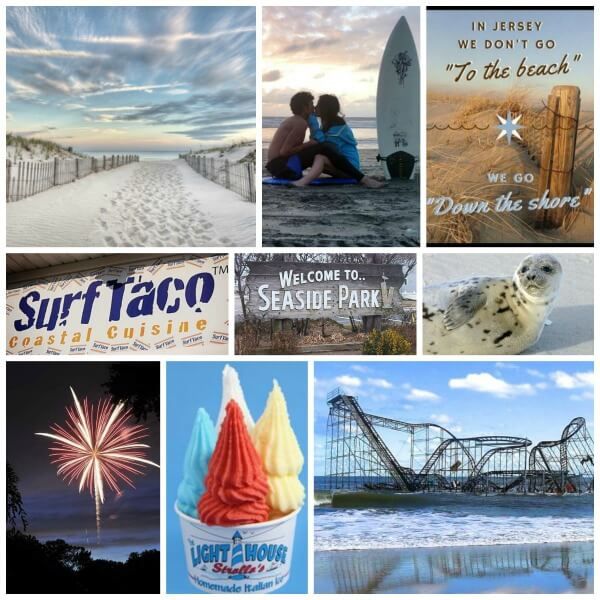 The Summer After You and Me was such a delightful way to kick off the summer! I really enjoyed it. I grew up 5 minutes from the Jersey Shore myself, about an hour north of the town the book is set in, and it brought back all of these beach memories :)
The book takes place not long after Superstorm Sandy ravaged the East Coast in 2012, so there is definitely a somber tone throughout that's balanced by the feeling of hope in the air. The town is rebuilding, everyone's working to get back on their feet; it's not without setbacks, but Seaside Park is getting there.
I really liked Lucy a lot; her interest in marine life and her academic drive coupled with her love of her hometown was refreshing! I loved her inner monologue, her love of the ocean, and her varied interests. I also loved her relationships with the people in her life. There was a lot of drama, included love triangles, but it felt like very realistic teenage drama. The ache of having seasonal friends, fighting with your parents, growing pains within your friend group, feeling replaced, realizing that you and your boyfriend might not have been meant to be more than best friends, competing with your sibling, and all the other stress that goes along with being in high school.
The thing I liked most is that everyone has these moments where they realize people make mistakes. And it takes work to get relationships back on track but it was refreshing to see them apologize to each other, to be mature and really work on their friendships.
Sometimes the dialogue was cheesy and oh gosh years of missed opportunities is the worst, but the romance was also very sweet although I can't say I shipped anything very much. I did like Connor and the shared history between him and Lucy. Sometimes the flashbacks got confusing and I couldn't tell whether I was reading about present day or not.
Overall I would definitely recommend this book to contemporary fans. It wasn't earth-shattering but I could feel the ocean breeze and smell the boardwalk food. It has a unique New Jersey flavor mixed with summer romance and real relationships between family and friends, which was very appealing.
Have you read TSAYAM yet? What other summer books do you love? And have you ever been "down the shore"? Let me know in the comments!
Book Info
The Summer After You and Me by Jennifer Salvato Doktorski
Published by Sourcebooks Fire
Pub Date: May 5th 2015
Pages: 306
Format: eBook | Source: Purchased
Genres: Contemporary, Romance, Young Adult
Goodreads
Will it be a summer of fresh starts or second chances?

For Lucy, the Jersey Shore isn't just the perfect summer escape, it's home. As a local girl, she knows not to get attached to the tourists. They breeze in during Memorial Day weekend, crowding her costal town and stealing moonlit kisses, only to pack up their beach umbrellas and empty promises on Labor Day. Still, she can't help but crush on charming Connor Malloy. His family spends every summer next door, and she longs for their friendship to turn into something deeper.

Then Superstorm Sandy sweeps up the coast, bringing Lucy and Connor together for a few intense hours. Except nothing is the same in the wake of the storm, and Lucy is left to pick up the pieces of her broken heart and her broken home. Time may heal all wounds, but with Memorial Day approaching and Connor returning, Lucy's summer is sure to be filled with fireworks.