(Originally posted by Ashley on Must Love Books)
I've said it before, I don't really read historical fiction. But after reading this book I'm questioning that decision! I'm sure not every historical fiction title has skinshifters but I'm really starting to warm up to the idea of reading more historical fiction, maybe!
With that being said, I'm not a big fan of reading sad and depressing books in which thousands of people die for no reason, I just get really angry. In this particular book though, the main character Yael, was brought to a Nazi death camp with her family. She was chosen for an experiment and was pumped full of mysterious drugs that allowed her to change her eye color, skin color, and hair color, basically be anyone she wants to be. Now, this puts a new twist to the story because Yael can change into anyone she needs to be to complete her mission (kill Hitler). The story bounces back and forth between the past and the present, which sometimes is bothersome and confusing but I found it to be more mysterious and surprising. I really enjoyed Wolf by Wolf, I thought it had an interesting twist and I didn't get bored! Of course, I got curious about the motorcycles they used for the race so I had to look them up! Here they are.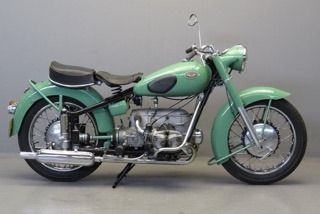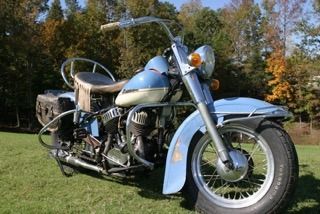 I am glad this book came across my radar, (through November Uppercase Box). I'm not sure this is a title I would have picked up on my own but I am really glad I read it!
Book Info
Wolf By Wolf by Ryan Graudin
Series: Wolf By Wolf #1
Published by Little, Brown BfYR
Pub Date: October 20th 2015
Pages: 388
Format: Hardcover | Source: Purchased
Genres: Young Adult
Buy the book! | Goodreads
The year is 1956, and the Axis powers of the Third Reich and Imperial Japan rule the world. To commemorate their Great Victory over Britain and Russia, Hitler and Emperor Hirohito host the Axis Tour: an annual motorcycle race across their conjoined continents. The victor is awarded an audience with the highly reclusive Adolf Hitler at the Victor's ball.

Yael, who escaped from a death camp, has one goal: Win the race and kill Hitler. A survivor of painful human experimentation, Yael has the power to skinshift and must complete her mission by impersonating last year's only female victor, Adele Wolfe. This deception becomes more difficult when Felix, Adele twin's brother, and Luka, her former love interest, enter the race and watch Yael's every move. But as Yael begins to get closer to the other competitors, can she bring herself to be as ruthless as she needs to be to avoid discovery and complete her mission?