The End of Year Survey is hosted by Jamie The Perpetual Page-Turner. Visit her blog to join in the fun!
2015 Reading Stats
Number Of Books You Read: 130
Number of Re-Reads: 4
Genre You Read The Most From: Contemporary
Best in Books
1. Best Book You Read In 2015?
Best Series: The Lunar Chronicles by Marissa Meyer
Best Standalone: Ready Player One by Ernest Cline
2. Book You Were Excited About & Thought You Were Going To Love More But Didn't?
I had heard so many people rave about The Mortal Instruments series by Cassandra Clare and went into it with high expectations. Unfortunately, I struggled to get through the first two books in January and stopped there. I will, however, be giving the series another try in 2016!
3. Most surprising (in a good way or bad way) book you read?
P.S. I Still Love You by Jenny Han surprised me, and not in a good way. :( I loved book 1, To All the Boys I've Loved Before, and P.S. ISLY started off so well. Then Han took a turn on me and I was left on the losing side of the love triangle. My heart still hasn't recuperated!
4. Book You "Pushed" The Most People To Read (And They Did)?
Ahh, Hopeless by Colleen Hoover! There was just something about the characters, their story, and the twist and turns that CoHo is famous for!
5. Best series you started in 2015? Best Sequel of 2015? Best Series Ender of 2015?
The Rosemary Beach series by Abbi Glines is hands down the best series I started this year!
Scarlet by Marissa Meyer is my top contender for "best sequel" because although I really enjoyed Cinder, it wasn't until Scarlet that I got a real taste for where Meyer was taking The Lunar Chronicles!
As for "best series ender", I think I could read a million series and none could ever end as perfectly as the Legend trilogy did with Champion! Marie Lu really surpassed any and every expectation I had!
6. Favorite new author you discovered in 2015?
Marissa Meyer is a genius!
7. Best book from a genre you don't typically read/was out of your comfort zone?
The genre I usually read the least of is Classics, but this year I was extremely happy to have read The Giver Quartet by Lois Lowry!
8. Most action-packed/thrilling/unputdownable book of the year?
This was, without a doubt, Ready Player One! The majority of this book takes place inside a video game and Ernest Cline did an incredible job at making the reader feel part of the game!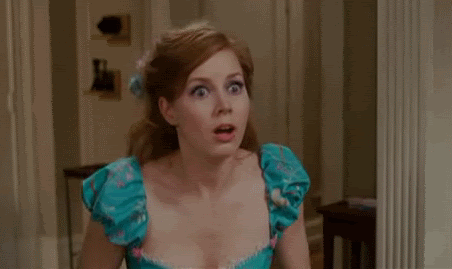 9. Book You Read In 2015 That You Are Most Likely To Re-Read Next Year?
The Alchemist by Paulo Coelho is such a magical book filled with quotes and advice that I plan to revisit time and time again!
10. Favorite cover of a book you read in 2015?
Feast your eyes on this beauty!
11. Most memorable character of 2015?
My favorite main character was Cinder! Seeing her grow so much throughout The Lunar Chronicles was exciting and she was such as easy character to fall in love with!
My favorite supporting character was hands down Emory from Confess by Colleen Hoover! She was our main character's best friend and boy was she a witty one!
12. Most beautifully written book read in 2015?
The way The Alchemist was written, one can't help but feel like they are reading a fairy tale! It's very direct which is what keeps it so short, but it's filled with a sense of magic that makes you believe!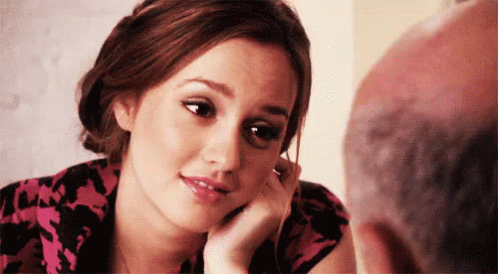 13. Most Thought-Provoking/ Life-Changing Book of 2015?
Maybe in Another Life by Taylor Jenkins Reid deals with the concept of parallel universes and how every single decision you make stems off into two new timelines where both decisions are carried out. This book left me with such a sense of peace in the past decisions I have made because they led me to today. :)
14. Book you can't believe you waited UNTIL 2015 to finally read?
HARRY POTTER!!!!!!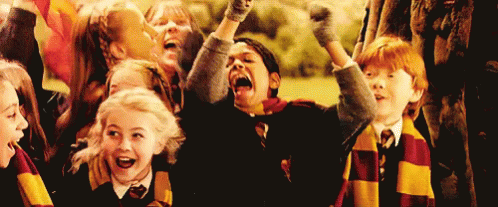 15. Favorite Passage/Quote From A Book You Read In 2015?
"Everything that is possible, happens. That means that when you flip a quarter, it comes down heads and tails. Not heads or tails. Every time you flip a coin and it comes down heads, you are merely in the universe where the coin comes up heads. There is another version of you out there, created the second the quarter flipped, who saw it come up tails. Every second of every day the world is splitting further and further into an infinate number of parallel universes where everything that could happen is happening. There are millions, trillions, or quadrillions, I guess, of different versions of ourselves living out the consequences of our choices. What I'm getting at here is that I know there may be universes out there where I made different choices and they led me somewhere else. Led me to someone else. And my heart breaks for every single version of me that didn't end up with you." – Maybe in Another Life
16.Shortest & Longest Book You Read In 2015?
Shortest: The Ghost of Fossil Glen by Cynthia DeFelice – 154 pages
Longest: Winter by Marissa Meyer – 824 pages
17. Book That Shocked You The Most In 2015?
The ending of Until the End, the final book in the Sea Breeze series by Abbi Glines, left me completely speechless for a full minute followed by "OMG OMG OMG!!!" It's when I realized exactly how brilliant Glines is!
18. OTP OF THE YEAR (you will go down with this ship!)
(OTP = one true pairing, if you aren't familiar)
Juliette and Warner from the Shatter Me series by Tahereh Mafi are seriously EVERYTHING!!
19. Favorite Non-Romantic Relationship Of The Year?
Harry Potter, Ron Weasley, & Hermione Granger were hands down my favorite trio!!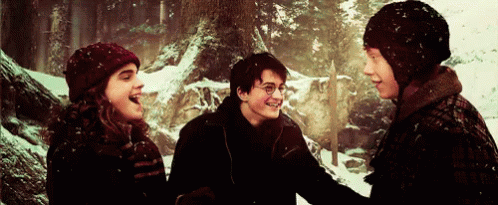 20. Favorite Book You Read in 2015 From An Author You've Read Previously?
I've always loved me some Colleen Hoover, but she really took it up a notch with Confess! I loved the concept, the twist, the characters, and the paintings (like the one below) that CoHo included in the physical copy!
21. Best Book You Read In 2015 That You Read Based SOLELY On A Recommendation From Somebody Else/Peer Pressure:
My boyfriend, who usually reads 15- books a year, would not let up until I read The Martian by Andy Weir and I am SO glad he did!!
22. Newest fictional crush from a book you read in 2015?
I fell in love with Warner from the Shatter Me series when reading the Destroy Me novella! He caught me incredibly off guard and I fell for him more and more with each of the remaining books in the series! #sigh
23. Best 2015 debut you read?
Written in the Stars by Aisha Saeed was not only beautiful on the outside (best cover of 2015), but told an incredible story! I can't wait to see what Saeed writes next!
24. Best Worldbuilding/Most Vivid Setting You Read This Year?
Ready Player One once again takes the title!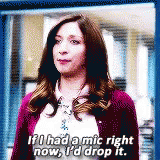 25. Book That Put A Smile On Your Face/Was The Most FUN To Read?
Love, Rosie by Cecelia Ahern was such a fun read! The entire story is told by way of emails, letters, voicemails, etc and although it made me feel like a snooper, I could't get enough!
26. Book That Made You Cry Or Nearly Cry in 2015?
This was by far the easiest question on this survey! Champion by Marie Lu had an ending that brought out ALL of the feels!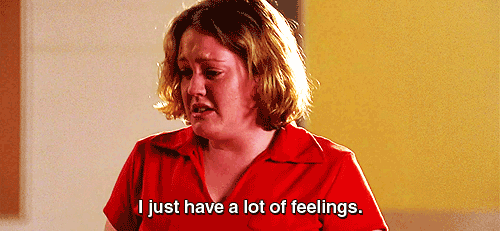 27. Hidden Gem Of The Year?
Every Wrong Reason by Rachel Higginson is one of the most underrated books of the year! So many people have either not heard of it or have added it to their tbr and forgotten all about it.
28. Book That Crushed Your Soul?
I was over the moon with joy when Abbi Glines announced she would be dipping into the YA genre with her new series. Unfortunately, Until Friday Night was only a 2 out of 5 stars for me.
29. Most Unique Book You Read In 2015?
Maybe in Another Life is written with alternating chapters between two concurrent story lines with each exploring what happens when our main character chooses option A over option B and vice versa! Mind blowing!!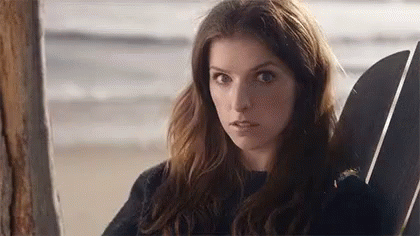 30. Book That Made You The Most Mad (doesn't necessarily mean you didn't like it)?
Written in the Stars deals with a very real and very taboo subject– arranged marriages. Aisha Saeed did a brilliant job in telling this story but so many things happen that made me angry!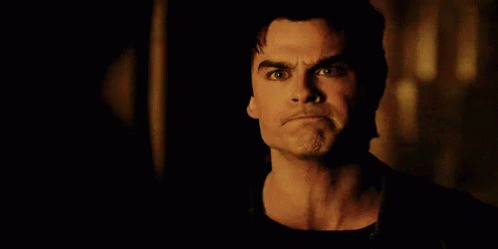 Your Blogging/Bookish Life
1. New favorite book blog you discovered in 2015?
I was completely new to the book blogging world and then a friend told me about Jess and her blog here at Gone With the Words…. and now I'm a co-blogger!!
2. Favorite review that you wrote in 2015?
My review for When it Rains by Lisa de Jong was the first review I submitted and it was super exciting to see it actually up on the blog!
3. Best discussion/non-review post you had on your blog?
I loved putting together my list of Top Ten Tuesday: Books I Wouldn't Mind Santa Leaving Under my Tree this Year!
4. Best moment of bookish/blogging life in 2015?
Without a doubt, joining the ladies of Gone with the Words and seeing that first "About Me" post go up! That's when it felt legit! Lol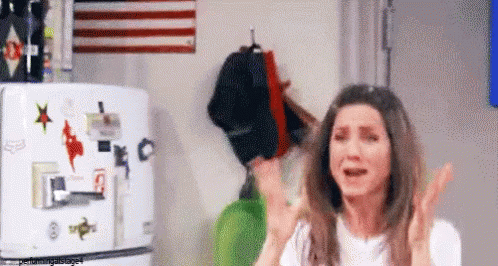 5. Most Popular Post This Year On Your Blog (whether it be by comments or views)?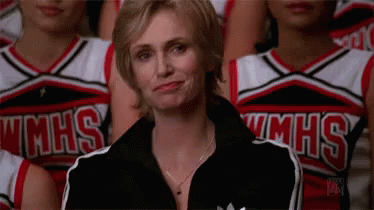 6. Post You Wished Got A Little More Love?
Written in the Stars by Aisha Saeed – It was such an amazing book!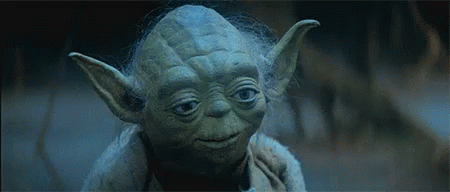 7. Best bookish discover (book related sites, book stores, etc.)?
My favorite bookish find this year was discovering #bookstagram community on Instagram! I've made some pretty amazing friends there and always get awesome recommendations for books to add to my TBR!
IG Username: @xobookstagram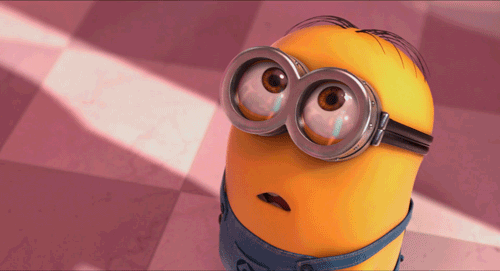 8. Did you complete any reading challenges or goals that you had set for yourself at the beginning of this year?
My first personal goal was reading 100+ books and I surpassed my expectations by reading 130!
My second goal was getting more involved in the bookish community and I definitely accomplished that by joining a book blog and creating a bookstagram account!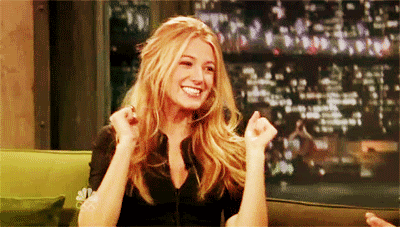 Looking Ahead
1. One Book You Didn't Get To In 2015 But Will Be Your Number 1 Priority in 2016?
I've got the first two books in The 5th Wave series by Rick Yancey and they are the first major books I'll get to in 2016!
2. Book You Are Most Anticipating For 2016 (non-debut)?
Just knowing that Marissa Meyer has been working on Heartless gets me giddy!
3. 2016 Debut You Are Most Anticipating?
I can't wait to read Sara Barnard's Beautiful Broken Things!
4. Series Ending/A Sequel You Are Most Anticipating in 2016?
A lot of people were not to happy that the final book in the Rosemary Beach series by Abbi Glines will be concluding with the story of Nan who has played the role of mean girl/asshole, but I am seriously counting down the months til I can hold it in my hands!!
5. One Thing You Hope To Accomplish Or Do In Your Reading/Blogging Life In 2016?
I've set myself three main goals this year:
— I signed up for the #ContRom2016 that Jess @ Gone with the Words & Danielle @ Love at First Page are hosting and plan to hit a grand slam by reading 21+ Contemporary books!
— I will be reading a minimum of 1 series per month!
— Last, but not least, I will again read 130+ books!

Cheers to a fantastic 2015 and an even better 2016!!