The last three weeks have brought A LOT of books into my life! Especially having gone to ALAMW in Boston last weekend. Since it's so many books, I'll just link my Goodreads shelves where they'll be listed. :)
Firstly, my TBTB Secret Santa this year was the wonderful Estelle of Rather Be Reading and she spoiled me with all the ebooks she got me throughout December then finishing with a great box of goodies, which included Girl Before a Mirror. Thank you, Estelle!
My always amazing OTSP Secret Sister Jaime of Fiction Fare sent me a box full of awesome which included Shadow Study and Ink & Bone! Thank you, Jaime!
My lovely co-blogger Morgan sent me a book for Christmas and a book for my birthday: The Princess Bride and The Sin Eater's Daughter. Thank you, Morgan!!
I won YA Bibliophile Heidi's Truthwitch giveaway! YAY! Thanks, Heidi!
I bought that beautiful Australian HC edition of Looking for Alibrandi. It's SO pretty!
And lastly, Penguin sent me The Forbidden Orchid and The Forbidden Wish! (Ha! Just noticed they're both "The Forbidden") Thank you, Penguin!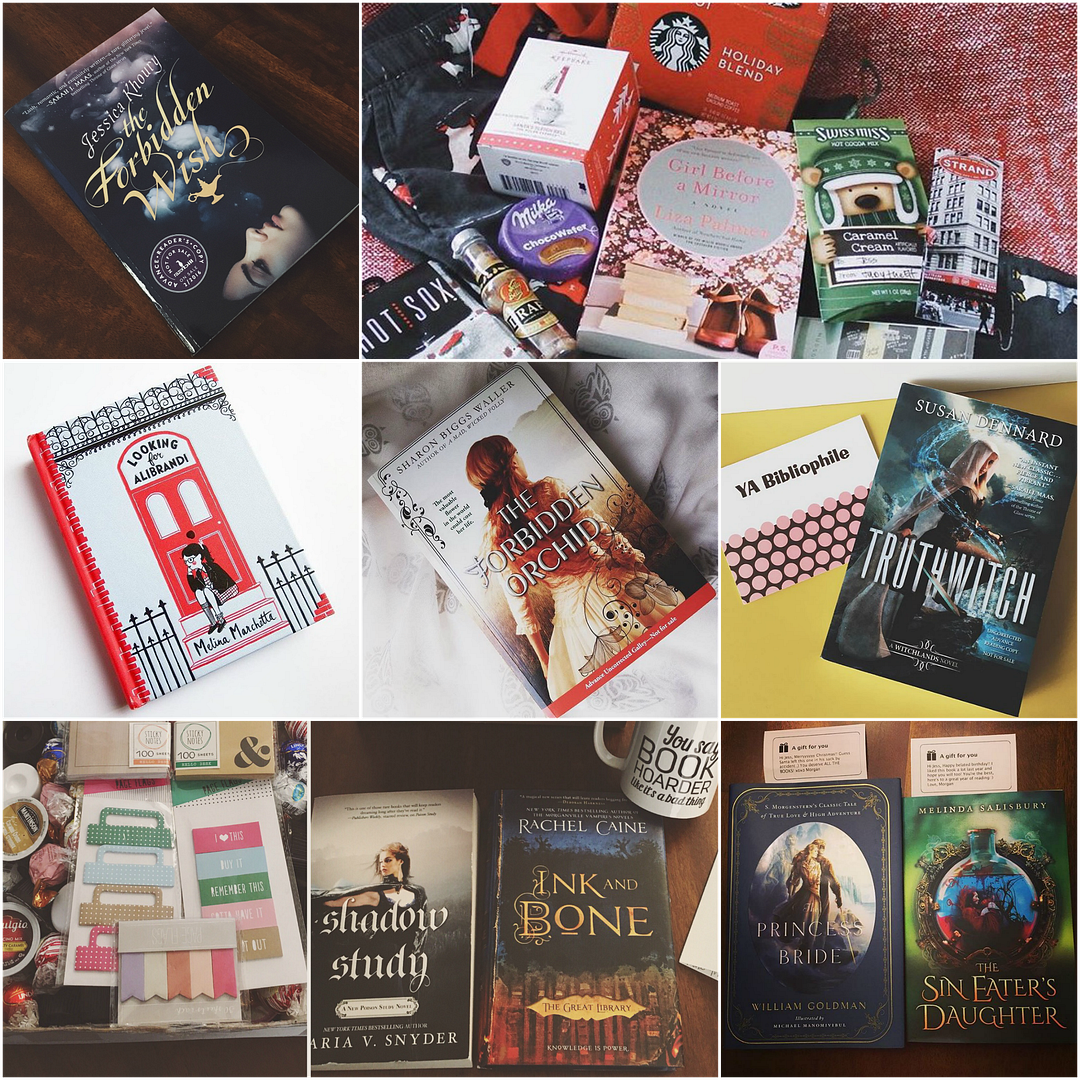 Ok, so here is my ALAMW haul! Are there any you're looking forward to in these stacks? :)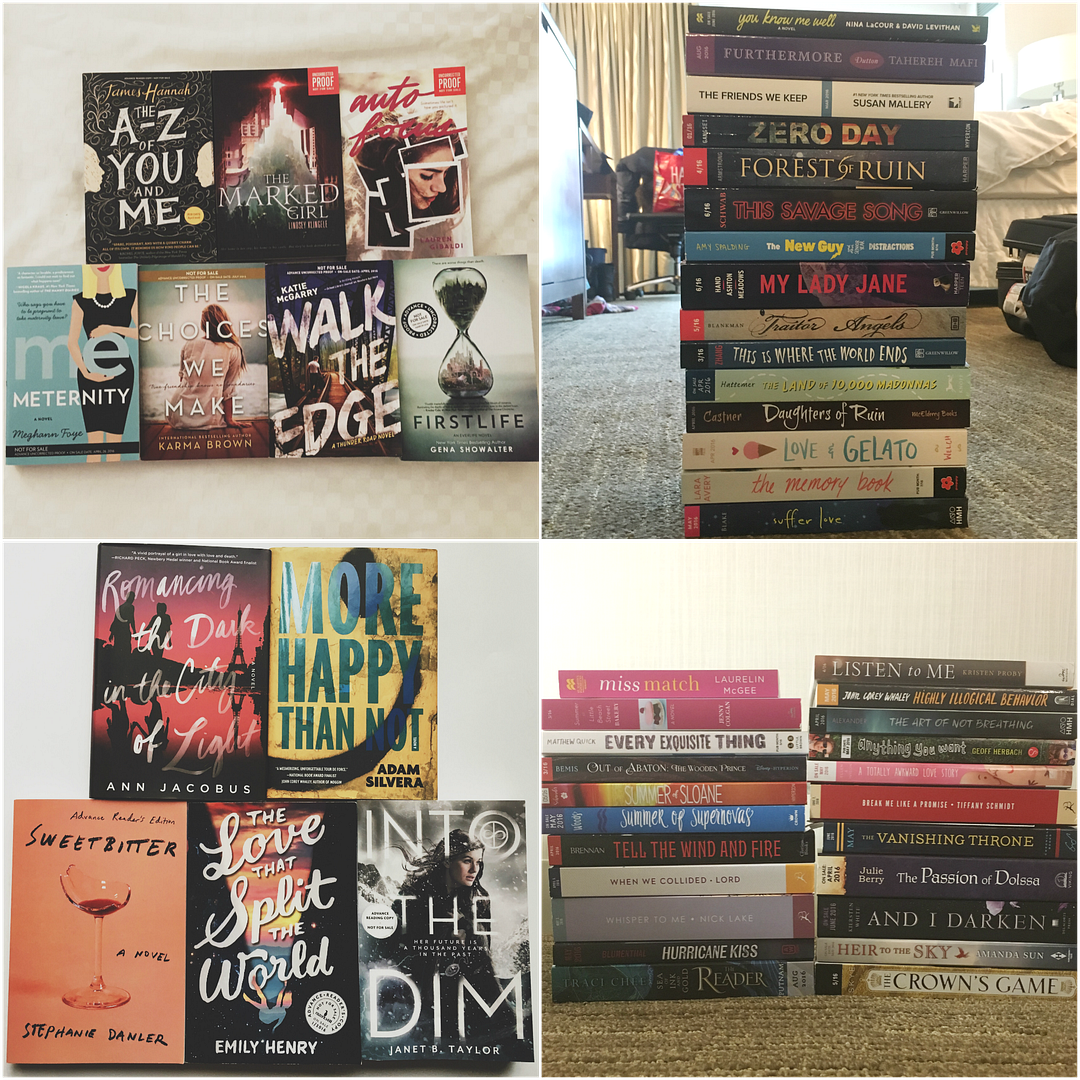 Soooo I have lots of books in this week's post! In my defense, it's 3 weeks worth of reading material and includes a lot of gift cards that I got for Christmas :) Have you read any of these?
Gift cards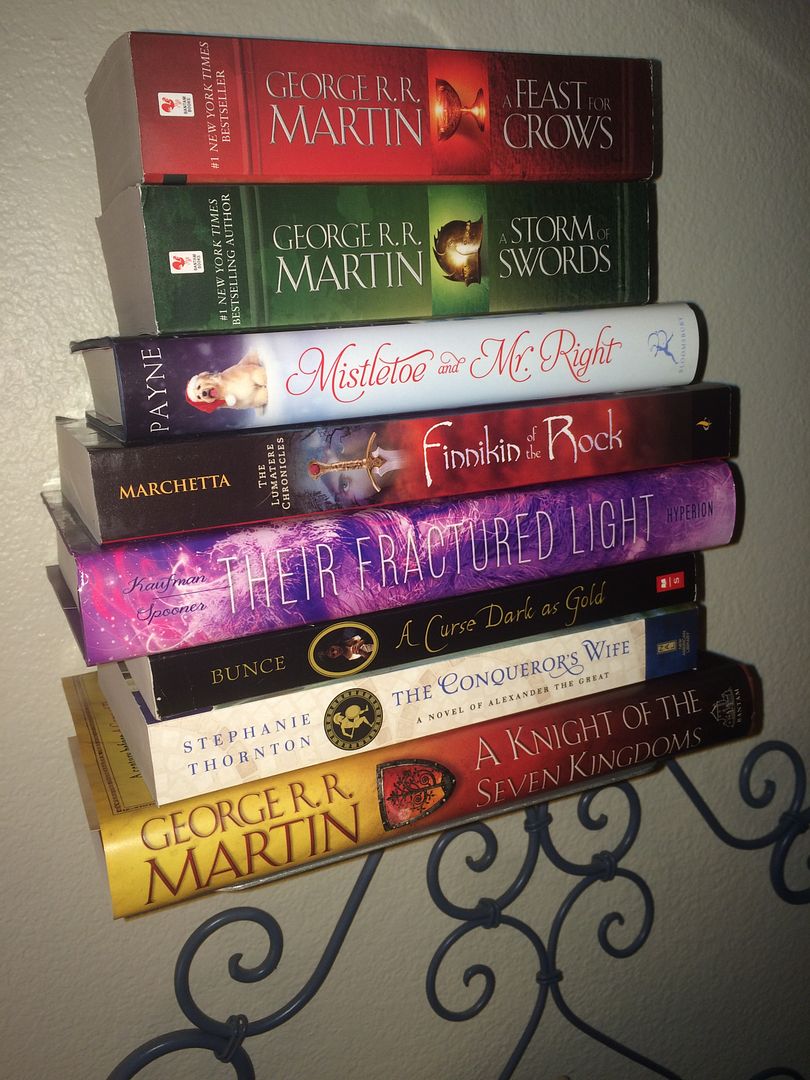 A Feast For Crows by George R. R. Martin
A Storm of Swords by George R. R. Martin
Mistletoe and Mr. Right: Two Stories of Holiday Romance by Lyla Payne
Finnikin of the Rock by Melina Marchetta
Their Fractured Light by Amie Kaufman and Meagan Spooner
A Curse Dark as Gold by Elizabeth C. Bunce
The Conqueror's Wife: A Novel of Alexander the Great by Stephanie Thornton
A Knight of the Seven Kingdoms by George R. R. Martin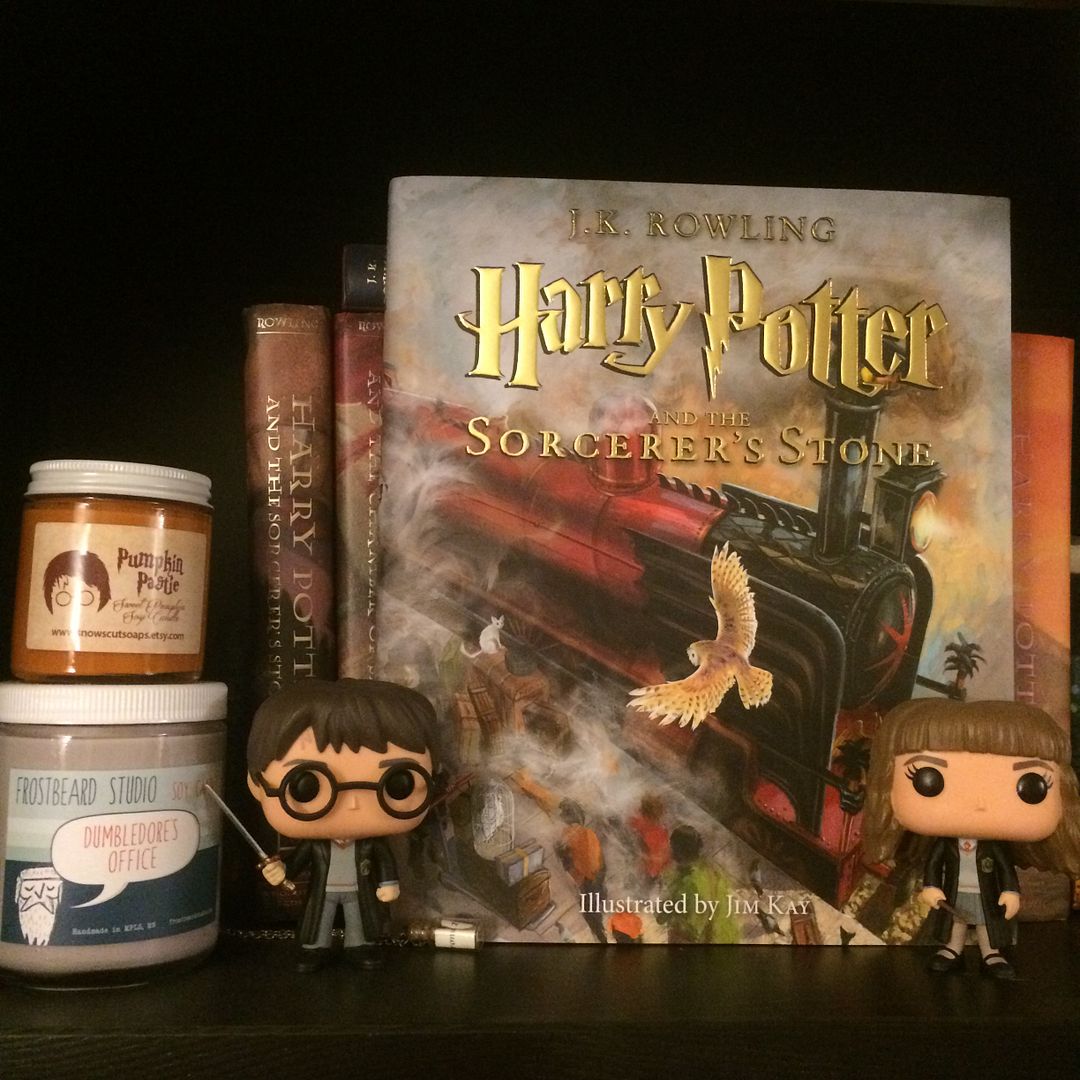 Harry Potter and the Sorcerer's Stone: Illustrated Edition by J.K. Rowling
Purchased ebooks

A Year of Ravens by Kate Quinn et. al.
Anew by Chelsea Fine
The Score by Elle Kennedy
Dating Sarah Cooper by Siera Maley
The Distance From A to Z by Natalie Blitt
From the library
Crimson Bound by Rosamund Hodge
Under the Lights by Dahlia Adler
Shiver by Maggie Stiefvater
From Netgalley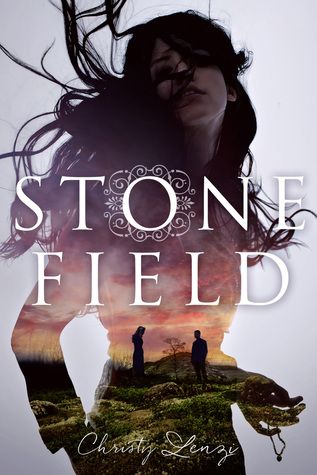 Thank you Mac Kids Books!
Purchased
I had some gift cards saved up and decided it was time to go on a book buying binge! (I've been working on my impulsive book buying.) I now have the complete Demon Love Spell manga series! I was missing the last 4 to complete the set. I also got the first book in the My Monster Secret manga series that just became available in the US this month. Lastly, I had to pick up Passenger and Truthwitch because I've been hearing such good things about them. So excited!
Truthwitch (The Witchlands #1) by Susan Dennard
Passenger (Passenger #1) by Alexandra Bracken
Demon Love Spell, Vol. 3 (Ayakashi Koi Emaki #3) by Mayu Shinjo
Demon Love Spell, Vol. 4 (Ayakashi Koi Emaki #4) by Mayu Shinjo
Demon Love Spell, Vol. 5 (Ayakashi Koi Emaki #5) by Mayu Shinjo
Demon Love Spell, Vol. 6 (Ayakashi Koi Emaki #6) by Mayu Shinjo
My Monster Secret Vol. 1 by Eiji Masuda
eBooks
I needed some books for my contemporary romance and flights of fantasy challenges, so of course I also had to feed my ereaders! (They were starved.)
Built (Saints of Denver #1) by Jay Crownover
Asa (Marked Men #6) by Jay Crownover
Steel Scars (Red Queen 0.2) by Victoria Aveyard
The Sword of Shannara (The Original Shannara Trilogy #1) by Terry Brooks
The Darkling Child (The Defenders of Shannara #2) by Terry Brooks
Gifted
My friend David over at Cinema Deviant gifted me this lovely digital comic! Check out my review here.
The Legend of Wonder Woman (2015-) #1 (The Legend of Wonder Woman #1) by Renae De Liz