Welcome to Texas!
Welcome to the TEXAS stop of the campaign trail! If you read my review of THE WRONG SIDE OF RIGHT earlier this week, you know by now that I loved this book, so I'm really excited to be hosting Jenn Marie Thorne on the blog today! She's written a great post for you guys, so without further ado, here's Jenn!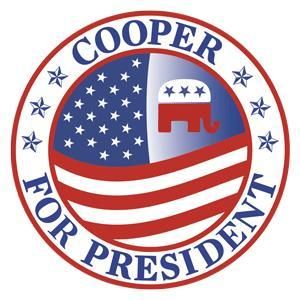 How I Discovered I Was a Writer
Many authors claim to have known from birth that they were meant to write novels. Not me.
For the majority of my life, I was convinced that I was an actress. After all, I spent ninety percent of my waking life imagining. I would read books and not want to leave them. I'd make my walls into forests and my nightgowns into ball gowns and my cats into pet tigers and I'd kiss the air, where an imaginary pirate was passionately embracing me, and that's what actresses did, right? They imagined all day long.
But there were red flags. For example:
Whenever anybody looked at me, I would abruptly stop pretending and start daydreaming, an entirely internal process and one that people do not pay cash money to sit and watch. It took me decades to realize that what I had was more than stage fright—it was audience aversion.
As a teenager, when I would daydream in the shower about accepting an Academy Award for Best Actress, I would picture not only my speech, but also my award clip from a period piece in which my character was either dying or a revolutionary or both—and then I would figure out what the entire film was about, including a complete three-act structure and a casting breakdown for the rest of the characters. (I took really long showers.)
I wrote. A lot. I wrote short films. And plays. And stories. And rudimentary picture books. I wrote in my head when I wasn't writing, and then thought, "Psshhh I'm not going to write that, though, because hahaha, I'm not a writer! I'm an actress!" And then I would go home and write it. Later, after drama school, I tricked myself into believing that I was writing screenplays as performance vehicles for my actor friends and me. Which led me into…
Wake Up Moment One: I wrote and produced a short film called "Sidekick," in which I starred as a spoiled, boozy superheroine. (Fun fact: fellow '15 debut author Lance Rubin also stars in this film!) When I showed it to my dad, he said, "You know, your acting in this is okay. But your writing is top notch." I thanked him and promptly buried my head in the sand.
Wake Up Moment Two: When I told successful actor friends in LA that I was in a writing group, they would grip my shoulders and say, "That's amazing! I'm working on something, will you read it?" After years of struggling to book the smallest of jobs, I started to doubt whether I'd even want a high-flying acting career if it were offered to me.
Wake Up Moment Three: I shelved the acting, moved to Florida and wrote a novel. This was the only wake up I'd ever need again—the realization that I could spend every day playing every single role in a universe that I created wholesale without anyone watching me! It was incredible.
Now that it's been published, I am proud to stand up and declare the truth: I'm a writer—and I have been all my life.
Love it! Thank you, Jenn! Now, check out the awesome book trailer:
Book Info
The Wrong Side of Right
 by 
Jenn Marie Thorne
Published by
Dial
Pub Date:
 March 17th 2015
Pages:
 390
Format:
ARC
 | 
Source:
Publisher
Genres:
Contemporary
, 
Young Adult
Buy the book!
 | 
Goodreads
Fans of Sarah Dessen and Huntley Fitzpatrick will enjoy this smart debut young adult novel, equal parts My Life Next Door and The Princess Diaries—plus a dash of Aaron Sorkin.

Kate Quinn's mom died last year, leaving Kate parentless and reeling. So when the unexpected shows up in her living room, Kate must confront another reality she never thought possible—or thought of at all. Kate does have a father. He's a powerful politician. And he's running for U.S. President. Suddenly, Kate's moving in with a family she never knew she had, joining a campaign in support of a man she hardly knows, and falling for a rebellious boy who may not have the purest motives. This is Kate's new life. But who is Kate? When what she truly believes flies in the face of the campaign's talking points, she must decide. Does she turn to the family she barely knows, the boy she knows but doesn't necessarily trust, or face a third, even scarier option?

Set against a backdrop of politics, family, and first love, this is a story of personal responsibility, complicated romance, and trying to discover who you are even as everyone tells you who you should be.
Giveaway
5 winners will receive a signed copy of the book, a campaign button, and a bookmark!
Check out the rest of the BLOG TOUR CAMPAIGN TRAIL!
3/17 – Candace's Book Blog – WA
3/19 –The Reading Nook Reviews – Sacramento, CA
3/23 – The Reading Date – Los Angeles, CA
3/25 – Mostly YA Book Obsessed – AZ
3/27 – Gone With the Words – TX
3/30 – YA Bibliophile – WI
4/1 – Coming at YA – SC
4/3 – The Reader Bee – TN
4/6 – Into The Hall of Books – NC
4/8 – Ticket to Anywhere – MA
4/10 – Lost in Literature – CT
4/13 – Effortlessly Reading – NYC
4/15 – No BS Book Reviews – MD
4/17 – Book Revels – DC