This week on Gone with the Words:
Subscription Alternatives for Gone with the Words
Tune in Tuesday – Concert Edition: 2005 Vans Warped Tour
Waiting on Wednesday: The Flight of Gemma Hardy
Reviews:
Wintertown by Stephen Emond + Giveaway!
Shadow Heir by Richelle Mead
TGIF!
TGIF is a weekly feature created and hosted by GReads! that re-caps the week's posts and has different question each week.
This week's question: Book to Movie: Which book turn movie do you feel did the best adaptation? What about the worst?
Oh, books to movies…sometimes they get it right, but most times it's underwhelming. So I went through my Read books to see which I've read/seen.
I'm not even going to talk about the Twilight movies…much. At this point, if you haven't learned to love the good parts and leave the bad behind, then why are you still watching them? They're never going to be perfect.
He's Just Not That Into You: The No-Excuses Truth to Understanding Guys by Greg Behrendt, Liz Tuccillo – I saw the movie before the book, but I thought it was a good interpretation, considering the way the book is written.
How to Deal: That Summer/Someone Like You by Sarah Dessen – This is another one where I saw the movie waaaay before I read the books…it's a cute rendition, but it doesn't capture Someone Like You quite right.
Nick & Norah's Infinite Playlist by Rachel Cohn, David Levithan – I LOVE both the book and the movie!! There are some differences but it captures its essence really well in my opinion. :)
Running with Scissors: A Memoir by Augusten Burroughs – The book is waaaay more candid than the movie, but I liked the movie just fine. :)
Something Borrowed by Emily Giffin – I don't think a lot of people like this one very much, but I liked it. And I thought the movie was well done. ALSO! Colin Egglesfield, who plays Dex, is GORGEOUS!
Speak by Laurie Halse Anderson – This book is really great, and I thought the movie was very well done. I thought Kristen Stewart did a great job.
Water for Elephants by Sara Gruen – I loved what they did with this movie! This is my favorite performance by Robert Pattinson, by far. And it stays pretty faithful to the book.
And that's my list, friends!
Follow Friday
Follow My Book Blog Friday is a weekly meme hosted by Parajunkee's View and Alison Can Read where we all get together and say HI!
This week's question: Keeping with the Spirit of Giving this season, what book do you think EVERYONE should read and if you could, you would buy it for all of your family and friends?
Ooooh! One book?! You kill me!!
Ok…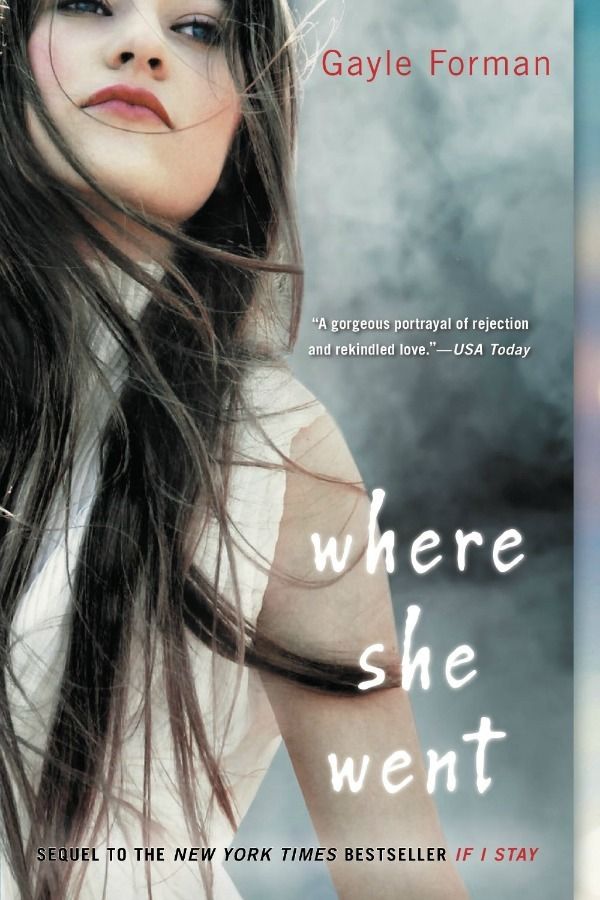 'Nough said.