The Last Good Day of the Year by Jessica Warman
Published by Bloomsbury USA Childrens
Pub Date: May 19th 2015
Pages: 288
Format: Hardcover | Source: Blog Tour
Genres: Contemporary, Mystery, Suspense, Young Adult
Buy the book! | Goodreads
A new powerful thriller from the globally-embraced author of Between.

Ten years ago, in the early hours of New Year's Day, seven-year-old Samantha and her next door neighbor, Remy, watched as a man broke into Sam's home and took her younger sister, Turtle, from her sleeping bag. Remy and Sam, too afraid to intervene at the time, later identified the man as Sam's sister Gretchen's much older ex-boyfriend, Steven, who was sent to prison for Turtle's murder.

Now, Sam's shattered family is returning to her childhood home in an effort to heal. As long-buried memories begin to surface, Sam wonders if she and Remy accurately registered everything they saw. The more they re-examine the events of that fateful night, the more questions they discover about what really happened to Turtle.

Master storyteller Jessica Warman keeps readers guessing in this arresting page-turner.

About the Author:
JESSICA WARMAN is the author of Breathless, Where the Truth Lies, Between, and Beautiful Lies, which have received seven starred reviews among them. Between was published in a total of twelve countries around the world. Jessica has an MA in creative writing and recently moved to Houston, Texas. Find her online at www.jessicawarman.com and on twitter @jkwarman.
I have such a treat for you guys today! Jessica Warman is here to tell us about her Top 5 favorite murder mysteries! I have to say, I'm a big fan of both Stir of Echoes and The Lovely Bones, which also made me cry, haha. Here is her list…
Fall Into Darkness, by Christopher Pike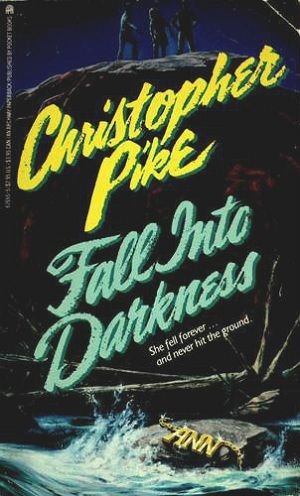 I struggled to choose just one Christopher Pike book for this list, and I considered giving all five spots to him.  His books were the highlight of my early teens, full of the sex and gore and viciousness that was missing from safer books in the same genre, and they were also engrossing stories with sturdy plots and great characters.  Christopher Pike was like RL Stein's slightly older, better looking and more intellectual cousin.  I think Fall Into Darkness (whose first hundred pages alone includes: the murder of a young, beautiful heiress; a dramatic courtroom trial; lots and lots of shenanigans that take place on a literal cliffside; insurance fraud, and a scrappy but clever teenage heroin addict) is the only Pike novel that ever became a movie, and it was a disappointing adaptation that didn't do justice to its wildly clever source material.  Someone should do a remake.
Stir of Echoes (movie):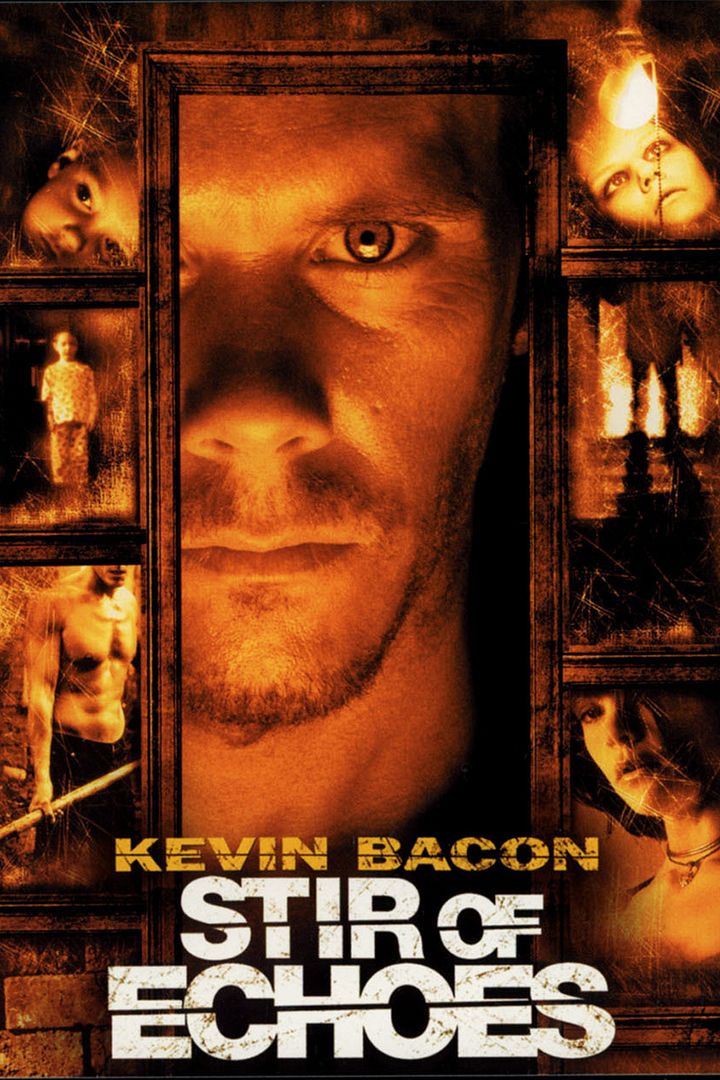 I remember this coming out around the same time as The Sixth Sense, and how they had such similar storylines (both movies involve a middle-aged guy solving a creepy mystery with the help of a little boy, which… you'd think they would have tried to space those release dates out a little further).  I must have been going to the movies every time I had the chance around that time, because I think I saw them both in the theater within a few days of one another.  I also remember thinking it was crazy that The Sixth Sense was so much more successful.  It's a good movie, but much of The Sixth Sense's appeal hinges on its surprise ending.  Watch it more than once and there isn't much meat to the actual story, whereas Stir of Echoes sort of emulsifies into something better and deeper upon repeat viewings.   Plus it is insanely scary.  I put fingernail marks in my boyfriend's arm.
The Lovely Bones, by Alice Sebold
I stayed up all night reading this while I was about seven months pregnant with my oldest daughter.  I felt like a masochist – this book gets its word tentacles wrapped around your feelings without being pushy or manipulative about it, which makes the emotions hit that much harder.  I was in bed crying, miserable for the characters' suffering like they were real people, but I couldn't put it down.  When I think "amazing murder story" (even if it's not technically a mystery), this is the first book that comes to mind.
Turn of the Screw, Henry James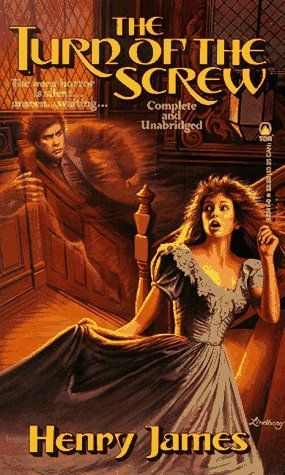 Let me admit this first: the "classics" in literature are not always my cup of tea. I know these books all have value for their own reasons, but I tend to enjoy contemporary fiction much more.  I find this to be especially true with the horror/suspense genres; I have a hard time relating to the story and narration, etc., because…. Well, ya know, the stories take place such a long time ago, and now we have things like the Paranormal Activity franchise designed to terrify us, so my palate isn't as refined as it could be when it comes to scary.
Yet.  This story (more of a novella than a book) was published in 1898.  It has no blatant descriptions of gore or torture or anything remotely improper.  Instead, everything is implied.  I read this as a teenager while home alone late one night, and I was so afraid that I cried.  (Not sobbing into my pillow or anything – come on, now – but more like some tears and a pathetic whimper or two.)
It, Stephen King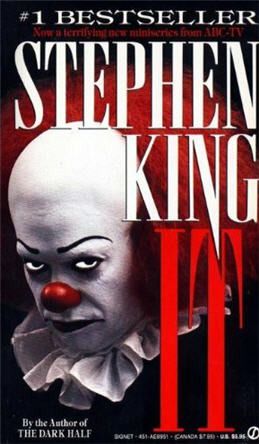 Do I have to explain this one?  The book is almost 1,200 pages about a freaking immortal, murdering clown who can generate spontaneous fangs and furry monster claws.   Hey little girl, why dontcha go for a ride on your tricycle along the sidewalk in our safe, small New England town?  HERE COMES PENNYWISE THE CLOWN TO MURDER YOU – OH LOOK, NOW YOU'RE GONE AND YOUR MOMMY IS GOING TO CRY FOREVER.  Does that sound scary? Because it's scary, okay?  My mother let me check this book out of the public library in 1990.  I was nine years old.  WHAT WAS SHE THINKING?  I also recall my parents' total indifference to my older brother and me watching the TV miniseries when it premiered later that year, which… I guess it was a more innocent time back then, and kids were allowed to watch whatever they wanted on television?  I don't have a good explanation.
Text
Blog Tour Schedule
May 18th: Winterhaven Books
May 19th: Gone with the Words
May 20th: Itching For Books
May 21st: Andi's ABCs
May 22nd: Dana Square
May 25th: Lili's Reflections
May 26th: Mary Had A Little Book Blog
May 27th: The Hardcover Lover
May 28th: Happy Book Lovers
May 29th: Novel Novice
Giveaway
This giveaway is for one finished copy of THE LAST GOOD DAY OF THE YEAR. It is US only, must be 13 years or older to enter.