The Ring and The Crown by Melissa de la Cruz
Series: The Ring and the Crown #1
Published by Disney Hyperion
Pub Date: April 1st 2014
Pages: 362
Format: Hardcover | Genres: Fantasy, Historical, Romance
Buy the book! | Goodreads
Princess Marie-Victoria, heir to the Lily Throne, and Aelwyn Myrddn, bastard daughter of the Mage of England, grew up together. But who will rule, and who will serve?

Quiet and gentle, Marie has never lived up to the ambitions of her mother, Queen Eleanor the Second, Supreme Ruler of the Franco-British Empire. With the help of her Head Merlin, Emrys, Eleanor has maintained her stranglehold on the world's only source of magic. She rules the most powerful empire the world has ever seen.

But even with the aid of Emrys' magic, Eleanor's extended lifespan is nearing its end. The princess must marry and produce an heir or the Empire will be vulnerable to its greatest enemy, Prussia. The two kingdoms must unite to end the war, and the only solution is a match between Marie and Prince Leopold VII, heir to the Prussian throne. But Marie has always loved Gill, her childhood friend and soldier of the Queen's Guard.

Together, Marie and Aelwyn, a powerful magician in her own right, come up with a plan. Aelwyn will take on Marie's face, allowing the princess to escape with Gill and live the quiet life she's always wanted. And Aelwyn will get what she's always dreamed of–the chance to rule. But the court intrigue and hunger for power in Lenoran England run deeper than anyone could imagine. In the end, there is only rule that matters in Eleanor's court: trust no one.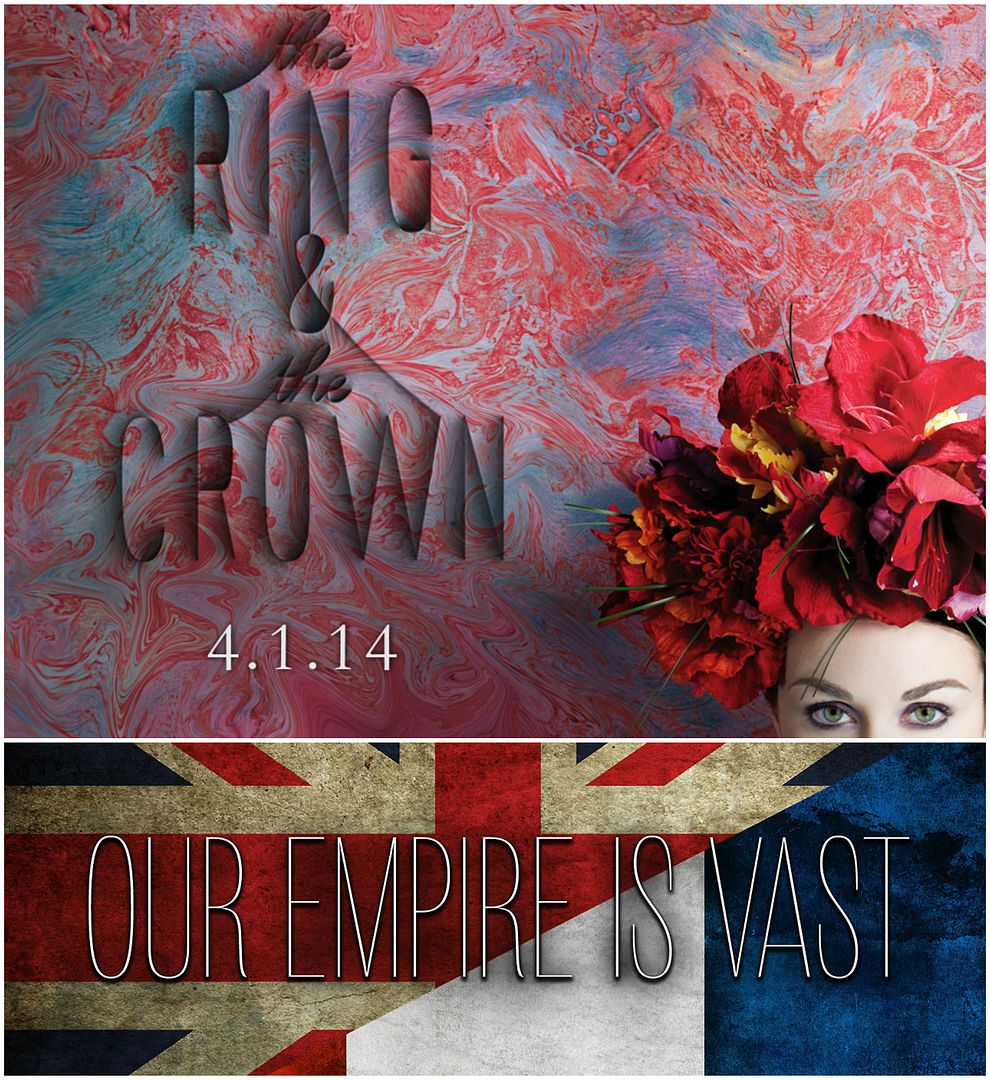 Today is the release of Melissa De La Cruz's THE RING AND THE CROWN and I could not be happier to be able to share in the excitement!!
Check out these beautiful images showcasing three of the ladies in THE RING AND THE CROWN (I'm missing one for Isabelle, who is also very intriguing and strong from what I've read so far.)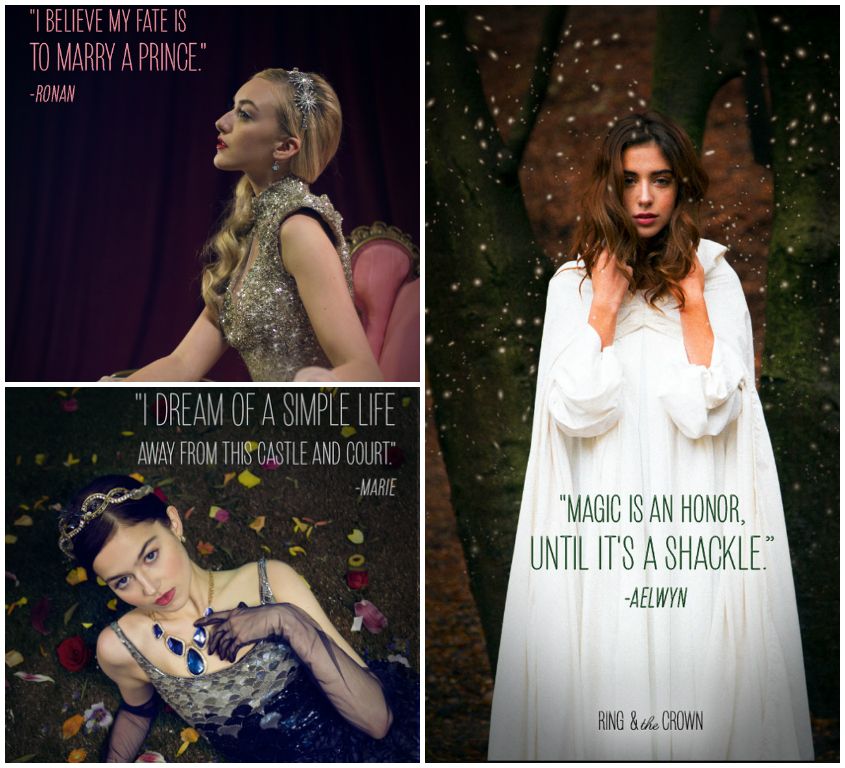 Don't they sound intriguing?!
Check the above images and so many others on the THE RING AND THE CROWN Tumblr page!!
Also! The book trailer is one of the best I've seen, and not only because it features one of my all time favorite songs by an all time favorite band, but because it's beautiful and captivating and it leaves you wanting to find out what is going on! Take a look…
Here's the full song and music video featured in the trailer… <3
Now here's your chance to win a copy!!
Giveaway