The Winner's Curse by Marie Rutkoski has been reviewed beautifully by so many people out there, so when it came time for me to review it, I knew there was no way I could even try. Not in that way anyway. So I began thinking of ways for me to share my love of this book with you guys! And being that it's Tuesday, the day I normally do Top Ten, AND also the release day of The Winner's Curse, I figured I'd combine the two!
ALSO!! Thanks to the Fierce Reads team for these awesome graphic quotes!! I loved putting them together for this post!
1. Kestrel
The moment you meet Kestrel you're intrigued by this girl. She's different and that's obvious from the beginning. She accidentally ends up at a slave auction and the things that catch her eye about Arin are so interesting, but what makes her bid is when it's mentioned he's a singer. Sold! But why, Kesterl?! Why the singing?? You'll have to read and find out. :)
2. Kestrel's Not Fronting
I loved that Kestrel would speak up to her father, and I loved that her father listened to her. He didn't bend to her whims, but he was fair, in my opinion. She's honest about her strengths and weaknesses and I appreciated that. Keep it real, girl!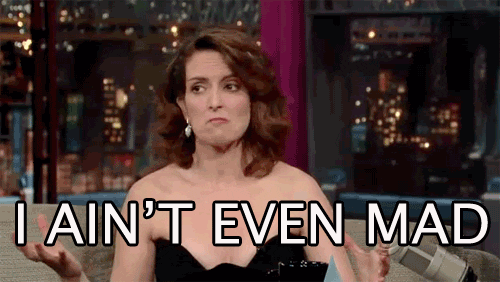 3. The Slaves
The Herrans are a race that has suffered so much at the hands of Valorians. They took everything from them. Some even have to serve in what used to be their homes. It was tough to read. No amount of being treated "well" could ever make up for what they took. I think Arin is completely justified in his cause too. There's a lot of manipulation going on though! That kinds of stung….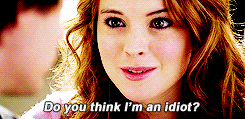 4. The Valorians
Valorians to me seemed like flamboyant barbarians. They don't shy away from fights, duels, battles, war…but at the same time they lead lives full of pretty clothes and big parties. They are into high society and gossip and they were so oblivious of the fact that Herran people would want to take back their land. Kestrel is definitely different, and people notice because they talk about her, and not in a good way. They're dumb. She's awesome.
5. Arin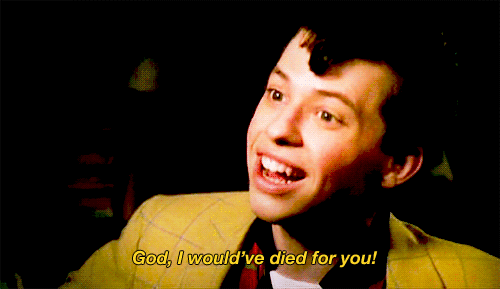 I loved Arin. He was smart, strong, honest, and honorable. But oooooh, how he could manipulate. Our girl didn't stand a chance, to be honest. I knew she'd fall for him instantly, but to get to Arin's heart, you basically have to almost die for him. Or maybe he just felt like she was an impossibility for him. Either way, he doesn't really get swoony until the last third of the book, I'd say, but it was glorious seeing him get there.
6. Realistic Fantasy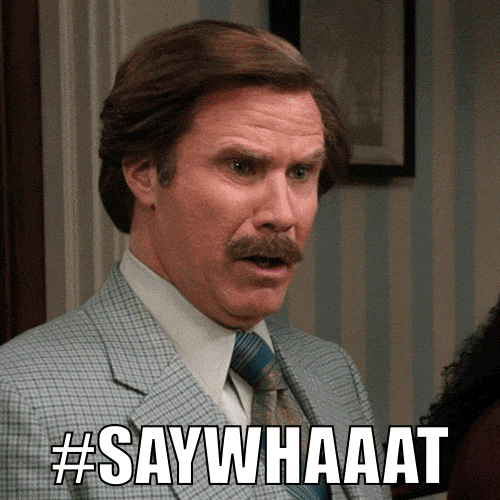 Did you know there was such a thing? I didn't. I wasn't sure how to classify this book…it reads like a fantasy novel, but there was no fantasy. So I decided to ask Marie Rutkoski on twitter and she explained about the Realistic Fantasy genre out there. I'm TOTALLY intrigued by it now! Hope I can read more of it. And the writing! I mean…it's just fantastically written. Plot, prose, characters…SO GOOD!
7. War, Huh…
"What is it good for? Absolutely nothing." But sometimes it's so that people can get their land and their homes back. It was pretty brutal, this rebellion. Watch out!
9. ALLLL The Praise
There's no shortage of people praising this book. Even I'm doing it!! For better breakdowns of this fantastic book check out the following reviews by ASHELEY | LAUREN | KIRKUS :)
10. The Ending
UGGGGH! I really didn't know how it would end but I was not prepared to have my heart wrenched!
Ok, one more for the ending…
Ok, I'm good now.
Book Info
The Winner's Curse by Marie Rutkoski
Series: The Winner's Trilogy #1
Published by Farrar Straus and Giroux BfYR
Pub Date: March 4th 2014
Pages: 355
Format: ARC | Source: Publisher
Genres: Fantasy, Romance, Young Adult
Buy the book! | Goodreads
Winning what you want may cost you everything you love

As a general's daughter in a vast empire that revels in war and enslaves those it conquers, seventeen-year-old Kestrel has two choices: she can join the military or get married. But Kestrel has other intentions. One day, she is startled to find a kindred spirit in a young slave up for auction. Arin's eyes seem to defy everything and everyone. Following her instinct, Kestrel buys him—with unexpected consequences. It's not long before she has to hide her growing love for Arin. But he, too, has a secret, and Kestrel quickly learns that the price she paid for a fellow human is much higher than she ever could have imagined.

Set in a richly imagined new world, The Winner's Curse by Marie Rutkoski is a story of deadly games where everything is at stake, and the gamble is whether you will keep your head or lose your heart.
Go out and get it today!!!