2015 was a GREAT year in music for me. I found so much new music to love and reconnected with old favorites too. I went to million concerts–exaggerating, of course. :)
Here's all the concerts I went to:
Feb: Motion City Soundtrack
Mar: John Legend
Mar: Fall Out Boy
July: Third Eye Blind/Dashboard Confessional/Augustana
July: The Avett Brothers
Sept: Kelly Clarkson/Pentatonix/Eric Hutcherson
Sept: Ed Sheeran/Christina Perri
Sept: Passion Pit/Atlas Genius
Nov: Motion City Soundtrack
Dec: CHVRCHES/Robert Delong
Whoooooa! Right?! I feel very lucky.
Because of all the concerts I went to, all of TOP spotify lists had some of the above bands in them. Check it out!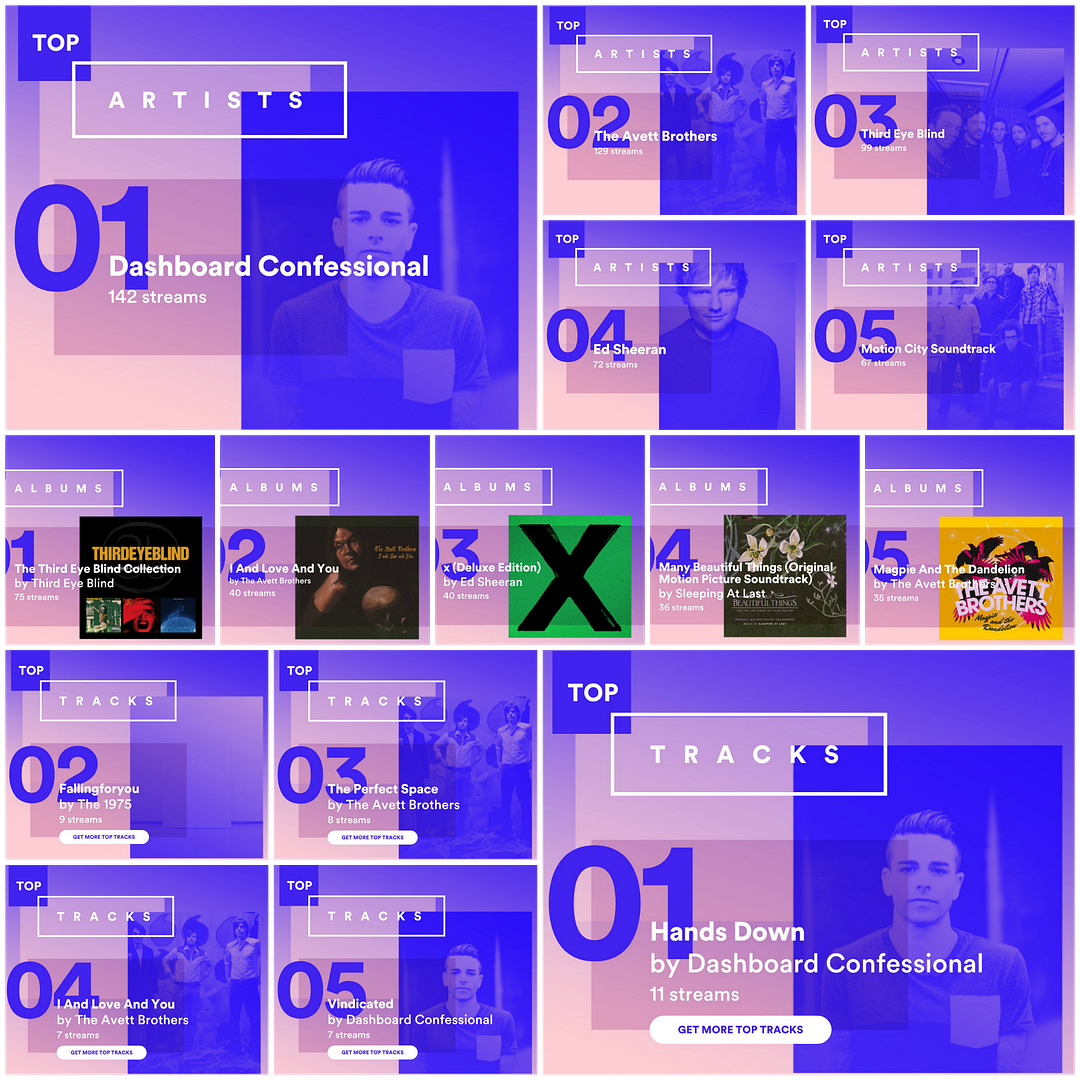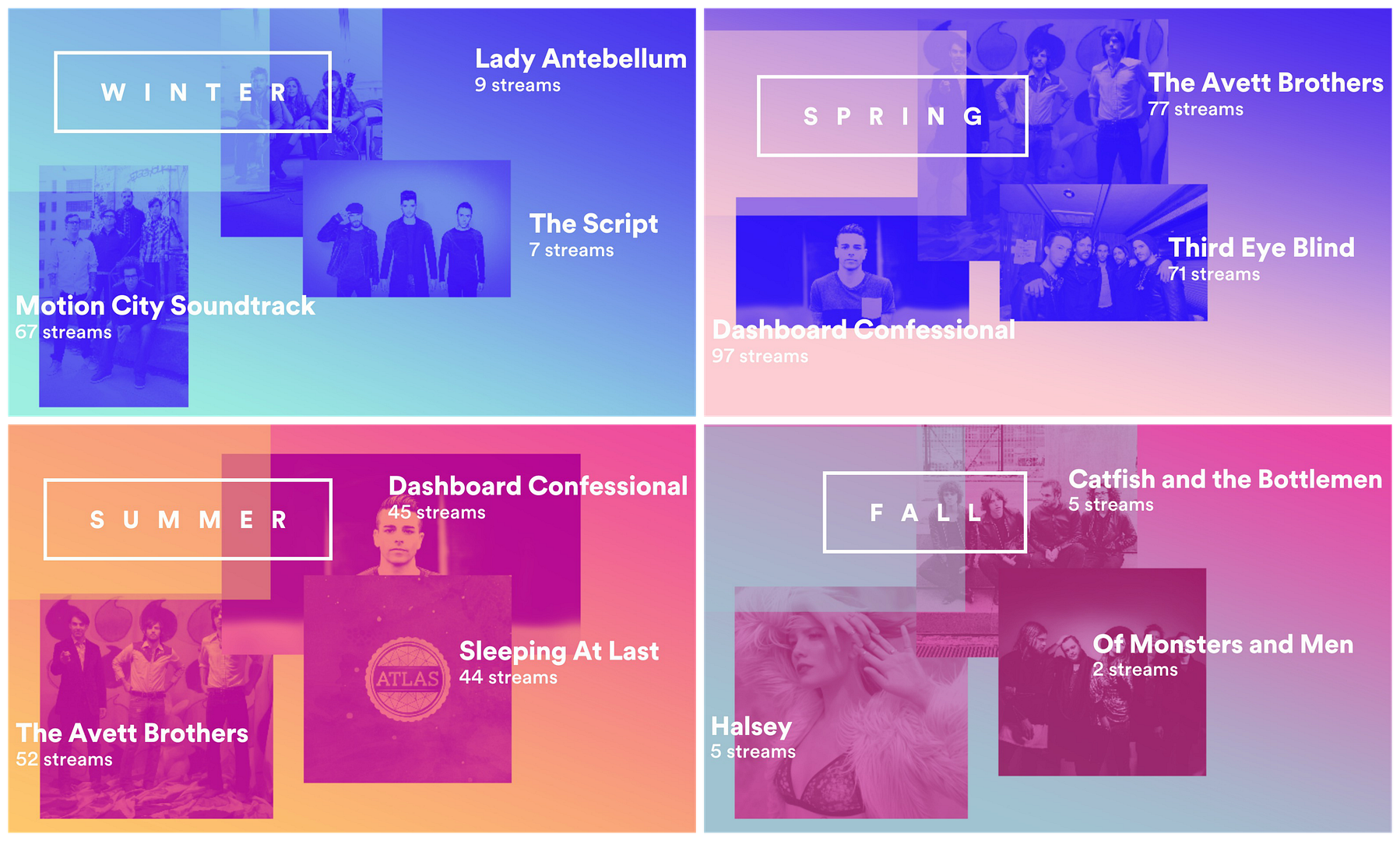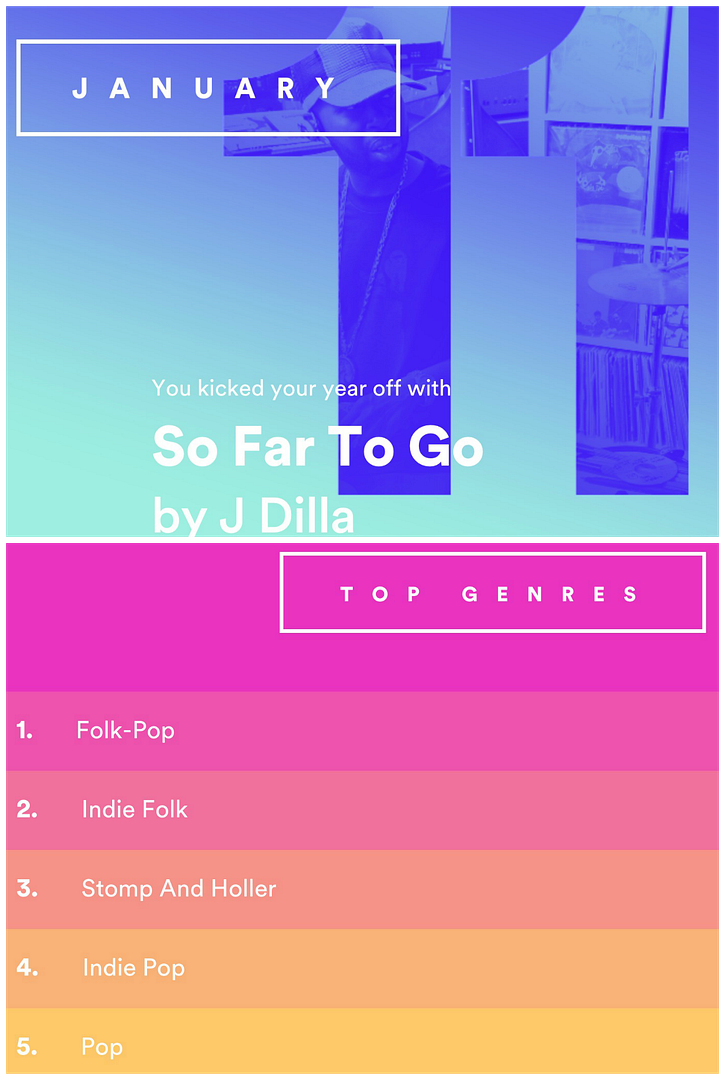 Thanks, Spotify! 
Ok, so today I don't have a specific song for you guys, but instead I'm sharing my whole Thursday Tracks Spotify Playlist, where you can listen to all the songs I've posted thus far. Let me know if any of them made your favorites!
Share your Thursday Tracks posts!