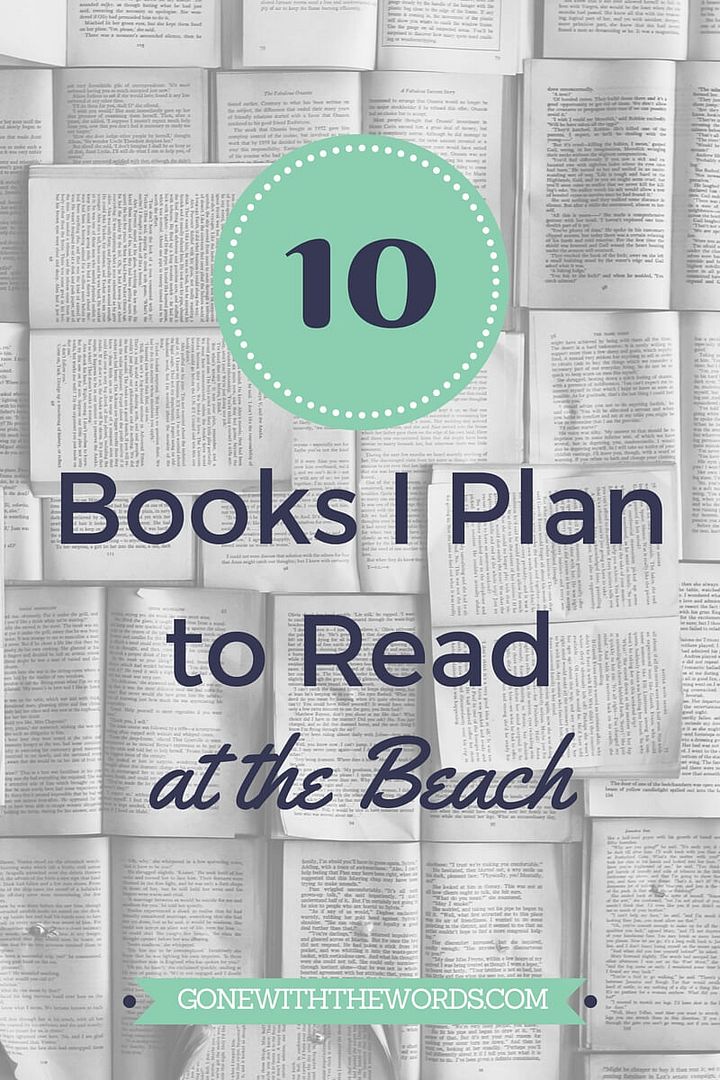 I've decided to divide this one into two categories: ARCs I'm dying to read and backlist books from my TBR list I'm excited to read, all of which will be great reads on the beach! Here is my list:

"Girls—their vulnerability, strength, and passion to belong—are at the heart of this stunning first novel for readers of Jeffrey Eugenides' The Virgin Suicides and Jennifer Egan's A Visit from the Goon Squad." The cover alone caught my attention but after reading the description I knew I had to add it to my TBR list.
The Memory of Us by Camille Di Maio
Set during the Second World War, Julianne Westcott has a great life full of silk ball gowns, plenty of money and prominent men looking to court her. But when she discovers she has a brother who has been institutionalized since birth, her entire life shatters and her family falls apart. When I first discovered this book I checked Goodreads for reviews, out of 57 ratings and 45 reviews this book has an average of 4.77 stars. If you like historical romance, you must check this one out!
First Comes Love by Emily Giffin
Emily Giffin has been a go to author for me for years mostly because of her portrayal of relationships. Her new novel is about sisters torn apart by a tragedy and when the anniversary of that tragedy approaches they must come together and overcome their differences.
Gayle Forman's first novel for adults and it sounds pretty damn good. Here is the first line in the description:
"Every woman who has ever fantasized about driving past her exit on the highway instead of going home to make dinner, and every woman who has ever dreamed of boarding a train to a place where no one needs constant attention–meet Maribeth Klein."
I'm in, I've definitely been there before and I can't wait to see how this book comes together.
Gemina by Amie Kaufman & Jay Kristoff
I don't think I have to say much about this one. It was my most anticipated book at BEA this year and I know I will not be able to wait until closer to it's October release date before I dive in.

Scarlett Epstein Hates It Here by Anna Breslaw
A contemporary YA about a teen who spends most of her time online writing fan fic. I have heard mixed reviews on this one but it stands pretty solid on Goodreads with a 3.68 rating and since it showed up in my May Uppercase Box I'll give it a try.
Girl Against the Universe by Paula Stokes
Though I haven't read anything else by Paula Stokes, I think this one sounds pretty interesting, a girl who believes she has the worse luck ever.  "From author Paula Stokes comes a funny and poignant novel about accepting the past, embracing the future, and learning to make your own luck."
The Lie Tree by Frances Hardinge
A story about a curious girl who starts looking into her fathers death and discovers it wasn't an accident. While investigating she discovers a tree that only produces fruit when she tells it a lie and that fruit, in turn, delivers a truth which may be the only way she discovers the truth about her fathers death. Sounds interesting!
The Magic Strings of Frankie Presto by Mitch Albom
I've heard nothing but amazing things about this book! A story of Frankie Presto, the best guitar player who ever lived and the lives he touched. I'm told it's an emotional roller coaster and you get completely sucked into the story and become one with the characters.
A Study in Charlotte by Brittany Cavallaro
I had never heard of this book until my amazing secret sister (it's autographed!) sent it to me in a Sherlock Holmes themed box, now I'm dying to read it! It's a modern day Sherlock story, squee!