Upcoming Releases

Flamecaster by Cinda Williams Chima: I am so excited to go back to the Seven Realms, even if they are shattered now! Eep. Can't wait to see what the new generation is like.
The King Slayer by Virginia Boecker: I loved The Witch Hunter and need to know how Elizabeth's story concludes!
When We Collided by Emery Lord: My BEA roomies and I decided to read this beforehand as a sort of book club, so I'm going to give it a try. I loved Emery's first two books so here's hoping!
The Unexpected Everything by Morgan Matson: Morgan's books just scream sunshine to me, so this is a perfect read for spring! It's also one of my most anticipated books of 2016.
The Secret of Dreadwillow Carse by Brian Farrey: I just started this actually and it's great! I took a chance on NetGalley, drawn in by young princesses, castle towers, and secret sinister woods. I think this will delight MG fantasy fans.
BONUS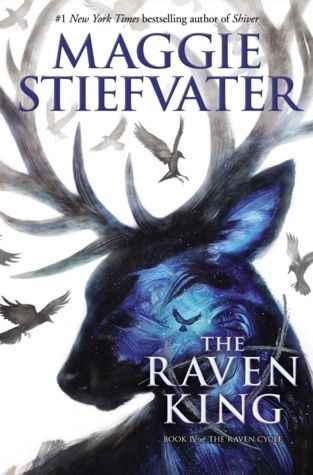 The Raven King by Maggie Stiefvater: You thought I was going to leave this book off my list, didn't you? I wanted to showcase some other books but rest assured, it is #1 on my spring TBR! 7 weeks and counting…
On My Shelf

A Wicked Thing by Rhiannon Thomas: I've been in the mood for a fairy tale retelling and with the sequel just out, this seems like a good pick.
Lady of the Eternal City by Kate Quinn: I don't want to leave these characters behind, which is why I've yet to read this last book in the Empress of Rome series.
Racing Savannah by Miranda Kenneally: I love Miranda's stories and a good contemporary always fits the bill, especially as the weather gets warmer!
The Royal We by Heather Cocks and Jessica Morgan: since I've already put it off this long, I decided to read The Royal We in April in honor of Will & Kate's anniversary, because I am a dork.
The Dark Days Club by Alison Goodman: my library hold finally arrived! I'm interested to see what this Regency demon hunter is all about.