…Of Books I Have Read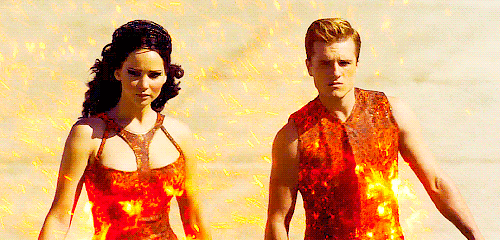 The Hunger Games
I can't believe it's about to be over! This makes me so sad… but mostly because we won't have anymore press interviews of Jennifer, Josh, and Liam together. They're seriously the best.
Something Borrowed
UGH. This movie thrills me and kills me at the same time. I LOVE IT. This scene is one that kills me.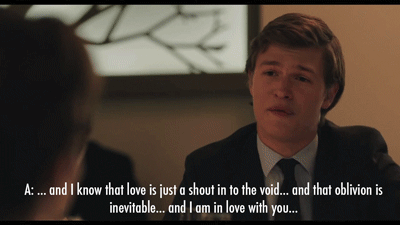 The Fault in Our Stars
All. The. Tears.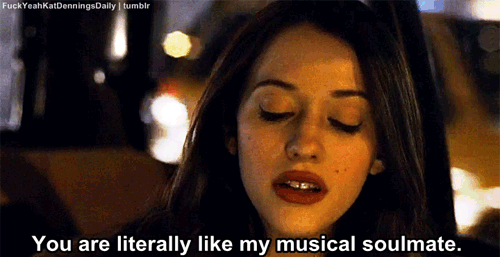 Nick & Norah's Infinite Playlist
This is one of those rare "I saw the movie before reading the book" times but it worked out because I loved both! A lot!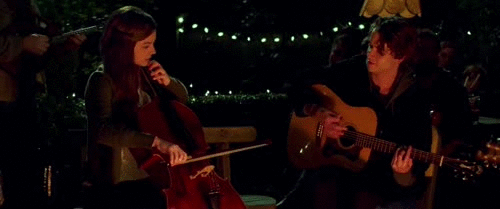 If I Stay
I don't know what to tell you except that this movie was perfection to me. Just got everything right as far as an adaptation went. And ADAM. *dreamy sigh*
Honorable Mentions to…
Divergent (Not Insurgent)
He's Just Not That Into You
…Of Books I've Yet to Read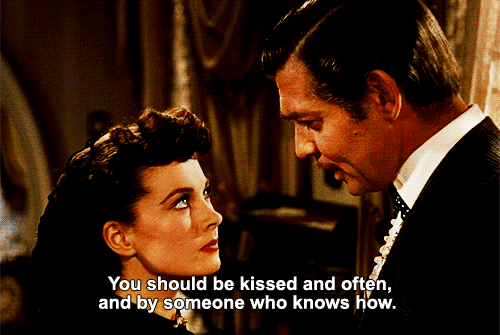 Gone with the Wind
I've promised myself I'll read this one day, but until then, the movie will do.
Pride & Prejudice
SO GOOD. Amirite?!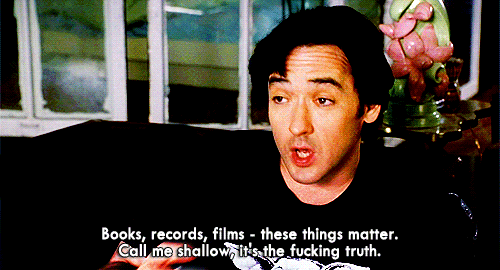 High Fidelity
My love for John Cusack began with this movie, even though it wasn't my fist John Cusack movie to watch. I watched this as a young 20 something and it really made an impression on me. I just remember thinking how this must be what adult relationships are like. Ha!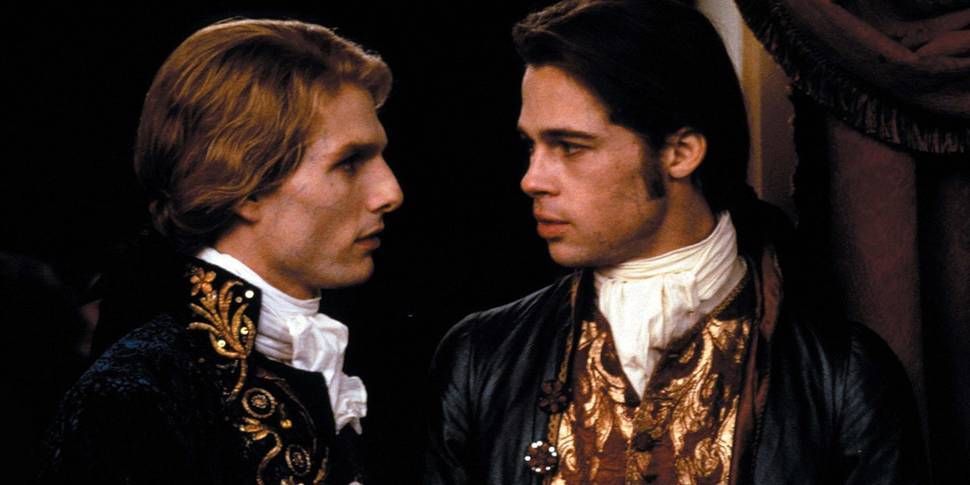 Interview with a Vampire
DUDE. Was there ever a more sexy vampire than Brad Pitt in this movie?! He certainly made me think womanly thoughts as a teen. lol Thanks, Brad!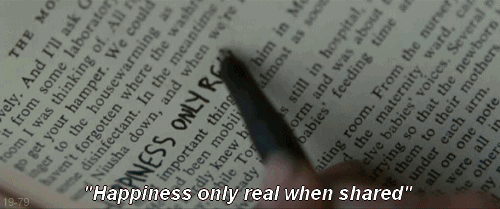 Into the Wild
This movie is just beauuuuutifully shot across an America people don't see often. The music was just unbelievable too, performed by Eddie Vedder, singer of Pearl Jam. This scene and quote have always stayed with me.
Honorable Mentions to…
Sense & Sensibility
The Giver
The Book Thief