I've wanted to explain to you all for awhile why I love WWE so much (I'm catching up on the Ten Reasons I Love X prompt!). I never thought I'd be someone who likes wrestling and it was barely on my radar until 3 years ago. I'd read while my husband watched but I started peeking at the screen and got wrapped up in the spectacle. Before I knew it, I was asking Chris to show me his favorite childhood matches and now I watch WWE almost every day! Also I'm really trying to lure you in with the first point on my list ;) Without further ado, here are the Top Ten Reasons I Love The WWE.
Real life YA fairytale romance
The story of Stephanie McMahon and Triple H is like a YA rom com come to life. Steph's father Vince is the owner of WWE and she herself is a fourth generation wrestling promoter. Like her brother Shane, she started working for the company behind the scenes at an early age doing reception work, television production, and creative work.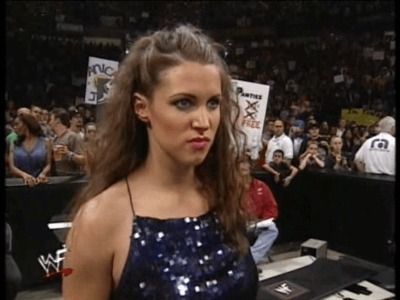 This is where she met Paul Levesque aka Triple H, one of the rising stars of WWE at the time. She had a huge crush on him but her father forbade her from dating any wrestlers; Vince didn't want to cause locker room problems or get his daughter's heart broken and Triple H was dating someone else at the time, which led to a messy love triangle. But then in 1999 she was put into tv storylines which led to an onscreen storyline marriage with Triple H a year later…. which then blossomed into real life romance! They began secretly dating in 2000- fake dating for the win!!!!!! When it finally came out, her mother Linda was supportive but Vince was pissed and the locker room was mad because they thought Triple H was getting special treatment (he wasn't, presumably. He was just that damn good.). I learned most of this from Triple H's fantastic documentary Thy Kingdom Come.
Longer story short, they got "married", "divorced", "back together", etc all on tv (oh the drama)… there was backstabbing and family drama for their characters, all while getting married in real life in 2003. They've been married for 13 years now and have 3 daughters and are truly the power couple of the WWE.
Triple H is a 14 time champion, creator of NXT, and the Executive VP of Talent, Live Events, and Creative. He's always had a deep passion for the business side of pro wrestling, which is one reason he and Vince got on so well to begin with. Stephanie is the Chief Brand Officer, a former Women's Champion, and they both still appear on tv in storylines and wrestle occasionally as part of the villainous Authority. They've still got it ;)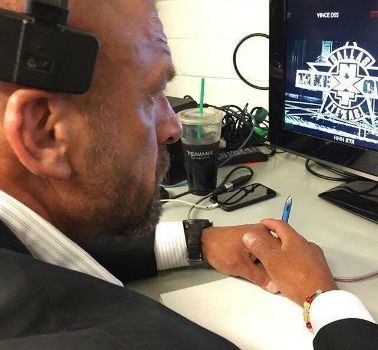 I LOOOOOOVE everything about their real and "WWE" relationship! And I ship them SO hard, especially when you watch older shows. You can tell how in love they are and how much everyone respects their business sense (even if people don't always like them). As Stephanie's twitter bio says, "I play a bad guy on tv." There are quite a few wrestling couples (which makes sense with the lifestyle and all the travel), but Steph and Triple H are the original power couple and the ultimate YA love story come to life.
It's entertaining
"Wrestling is fake."
I'll be the first person to tell you, wrestling fans know that WWE is scripted. And we don't care. That's different from fake by the way ;) Do you know what else is choreographed and scripted? Movie fight scenes. Broadway dance numbers. Reality tv. It's no different from any of those. Just because the outcome is predetermined doesn't mean the action is fake. These athletes train 24/7 to stay in the best shape and to continually learn the business of wrestling. They go through continuous athletic training, public speaking, and acting classes; they hone their craft in a myriad of ways and put their bodies through so much.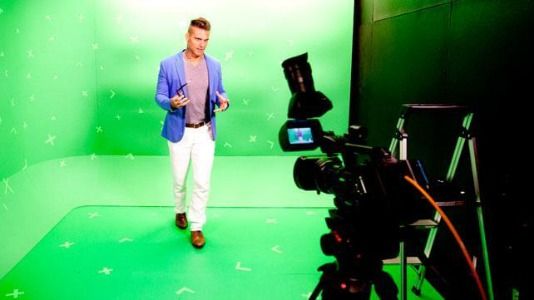 The best rivalries have amazing chemistry- you have to trust the other person implicitly because these manuevers ARE dangerous. They have to be executed perfectly; many wrestlers have gotten concussions, broken bones, and torn ACLs. It's like a dance. You want to feel the intensity and emotion, and you can tell when two wrestlers don't have chemistry. 
Year round sport
Monday Night RAW, the flagship 3 hour live show on USA Network, is actually the longest running television program in history– it's been live on air once a week for over 30 years! There is also SmackDown on Tuesday nights, non-televised shows all over the country and world every week, and pay-per-view specials once a month. There's no off season in wrestling! It's all week long, 52 weeks a year, which is pretty awesome especially in the summer when I'm waiting for basketball and football to start again.
Holy s*** athletic moments
I've watched these men and women do some truly spectacular stunts, for lack of a better word. The beauty of their movements is really cool to watch; the best wrestlers are fluid, moving from move to move, corner to corner. Locking up, beating down, jumping off and twisting like divers. Sometimes you see a move that puts all of their athletic talent in sharp focus and it takes your breath away. And that's besides all the surprise RKOs, Rock Bottoms, and Super Kicks.
Figuring out storylines
It appeals to the nerd in me and my puzzle solving/clue gathering brain. Sometimes things go off script, and there are surprises. That's what makes it so much fun! It's sports ENTERTAINMENT. There are good guys (babyfaces) and bad guys (heels), and people can turn at any time. It's FUN to try and guess what will happen next, based on your knowledge of the athletes, their rivalries, patterns in the past, gossip in the news, what would be the most exciting/crazy/awesome outcome. I've gotten very good at predicting over the past 3 years ;) And storylines come into play because sometimes athletes do need a break (see Year Round Sport). Sometimes they are genuinely injured, sometimes they're written out of the story, and then comes the anticipation of when they'll come back!
possibly the greatest storyline since I've started watching. This promo video encapsulates the WWE perfectly and the match 2 years ago was amazing!! I'm really sad Daniel Bryan had to retire this year for medical reasons :(
There's something for everyone
recognize anyone in this picture? :)
"WWE combines all these different genres [action, romance, comedy]… and culminates in live action."
Do you like reality tv drama? There is LOTS of drama. Do you like sports? These are some of the best athletes in the world: former Olympic champions, NFL stars, models, dancers, soccer players, body builders, national champion college wrestlers. Do you like humor and biting wit? You'll hear some of the smartest, sickest burns and in-ring promos. I guarantee you, you can find something to like about the WWE even if you don't think you like wrestling (which is what I used to think!).
Diversity
The roster is wonderfully diverse is a multitude of ways, including type of character and personality, as well as physically. Some superstars are quiet and intense, others are boisterous and funny, or serious, or goofy, or flashy, on and on and on. Some have cutting wit, others rely on their in-ring skills. One of my favorites has a PhD in biology and a YouTube gaming channel! It takes a lot to make it to the main roster and stand out, and there is a potential favorite for everyone here.
Women's Division/Total Divas
Maybe my favorite part of the WWE is the women's division. I started really watching right when Total Divas began airing and it got me so invested! These women were so much more than I expected and it was a great introduction to their lives and wrestling careers. I loved the Bella Twins and Paige, and the new crop of talent is extraordinary.
The #DivasRevolution last year kickstarted this amazing movement: we're getting more matches, longer matches, more storylines, and some of the best female superstars since the late 90s. Bayley and Sasha Banks put on a 30 minute Iron Woman match and headlined an NXT pay per view, which had never been done before. And as of April this year, it's no longer the Divas Title: it's the Women's Title, which is so cool. It won't be long before they're headlining the biggest event of the year: Wrestlemania.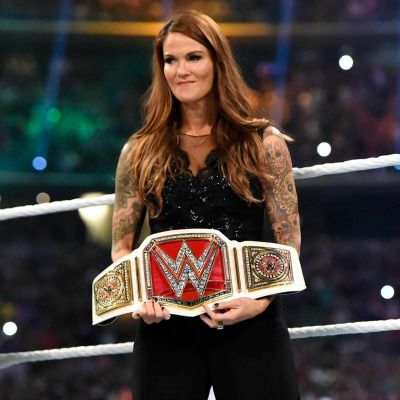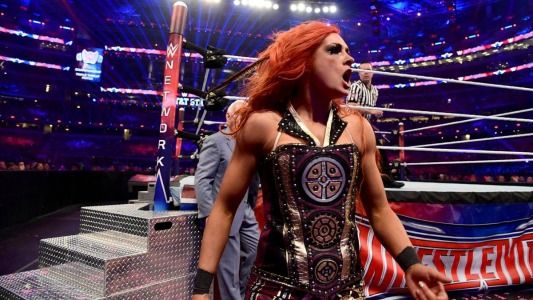 WWE Network
The WWE Network, which launched in 2014, is possibly the greatest thing ever for old and new fans alike. It's basically wrestling Netflix, a streaming service that encompasses every single pay per view special in addition to original programming. There are prank shows, interviews, podcast specials, Total Divas reruns (which airs on E! Network), and Breaking Ground, which is a behind the scenes look at their training division NXT.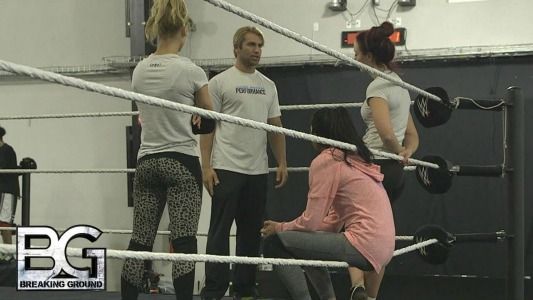 You can search by year, by event (Wrestlemania, Money in the Bank, etc), or by favorite wrestler. If you love The Rock as an actor or a person (his Instagram is hilarious and inspiring), WAIT til you see him in a WWE ring. I didn't get to see The Rock in his prime but I've seen allllllll his greatest moments by now and there are a lot! It's really awesome to be able to catch up on the Attitude Era and other things I've missed.
Giving back to the community/fan interaction
WWE really encourages their employees and talent to give back to the community in a number of ways. They participate in anti-bully rallies at schools, reading events, hospital visits, leadership conferences, etc. I actually got to work on the Wrestlemania Reading Challenge and We Give Books events! And John Cena has granted over 500 Make A Wishes, more than double of any other celebrity. They meet with fans before shows, take selfies, and interact on twitter and IG. They're always connected to the WWE Universe, as the fans are called, and it's really cool. It makes them seem approachable.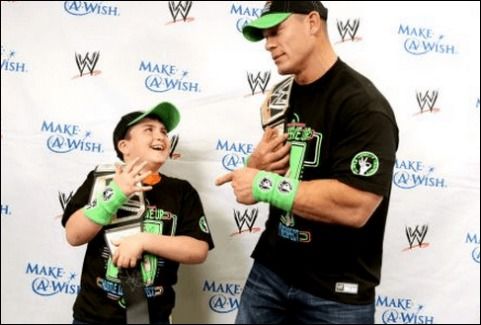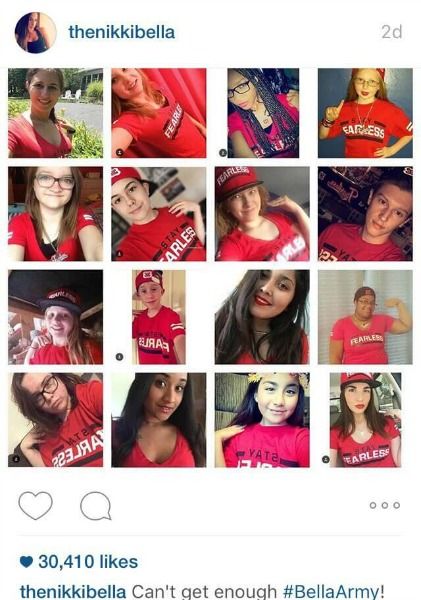 Bonus fact: Abraham Lincoln was a skilled wrestler and trash talker, going 300-1 in his pre-presidential career. He's even enshrined in the Wrestling Hall of Fame!
Thanks so much for checking out my post! Have you ever been surprised by a hobby you didn't expect to like? What appeals to you most about WWE? Let me know!