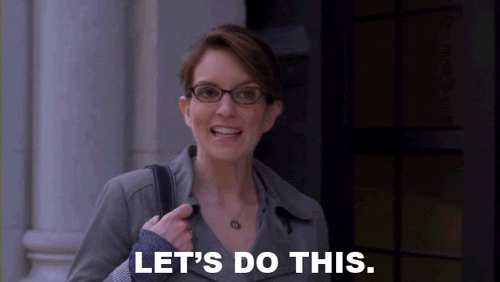 1. Take acquiring books/ebooks/ARCs down a notch. – I finally reduced the number of books in my house in 2015 (most all unread) and now I just need to stop buying/requesting/receiving them and read what I have. Grant it, I acquired more ebooks/egalleys than physical books last year, which helped, but now I need to do that less too.
2. Get back out into the online bookish community. – I already hadn't been commenting much on blogs, but twitter was where I kept up with everyone. Then the second half of 2015 I totally fell of the Twitterverse too! I need to get back to youuuuuuu, tweeps and bloggy friends. <3
3. Get on with losing weight. – I know I can do it. I can do it. I WILL DO IT! :)
4. Rid my house of junk, room by room. – I want to live a simple life, that's all! I don't want to have boxes of junk anymore.
5. Figure out a review style that works for me. – Believe it or not, I've been blogging for five years and I've yet to figure this out. Ugh. I hate it! I did some of it in 2015. Got rid of books and clothes, but now i need to delve further into the dark corners of my closets. lol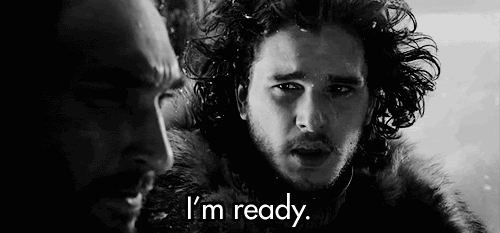 1. Read more from my own shelves. – This is always one of my resolutions! I have so many amazing books just waiting for me at home, books that I preordered, or bought on impulse, or got as gifts. It's my own personal library heaven that I need to take advantage of!
2. Use the library – I love the library! There are a lot of branches around me and they are great at purchasing books I suggest in addition to having a really good selection. I need to save some money and shelf space and utilize the library more often this year.
3. Read more historical fiction. – Historical fiction is one of my favorite genres but I wasn't always in the mood to sit down and concentrate on details or long books this year. I want to get lost in the past and catch up on a bunch of fantastic historical fiction (mostly adult) books I've been dying to read.
4. Write reviews in a timely manner. – I reviewed less in the latter half of the year because I was reading less, and I didn't want to write a review just for the sake of writing a review. So I want to pick some interesting titles, actually read them, and actually review them on the blog! I'm hoping to write some this month.
5. Keep my house tidier. – This is a personal goal and mostly due to laziness. I would always rather snuggle on the couch with my dog Andy or watch WWE with Chris than fold laundry in the other room (so Andy won't steal my socks haha). I'm also commuting to work now and have longer days, so I don't want to do chores when I get home. And the dishes pile up and so does the junk mail, and and and. I want to focus on one main room/chore a day so it's not so overwhelming to clean on the weekends.
1. Start reading the Harry Potter Series. – I have put this off for way too long. I always meant to read the series but I just kept procrastinating and now it's just embarrassing.
2. Stop buying so many books I know I won't read! – I'm going to try to only buy books if I'm actually going to read them sometime soon or the deal is so amazing and I can't miss it. Sometimes I buy books I know I won't read anytime soon and I really need to stop doing that, it's bad for my bank account.
3. Stop worrying about what everyone else is doing or thinking of me and just focus on what makes me happy. – I tend to freak out about what everyone else is thinking about me or feeling like others are judging me and I need to stop and just focus on myself and what I'm doing.
4. Be more organized! – I need to be more organized with everything in my life: work, school, and blogging. I plan to be way more organized and on top of things this year, no more procrastinating and forgetting to write things down. This is definitely the resolution that's most important to me this year.
5. 
 Get to know more people in the book community. – Like I said before I tend to freak out and get anxious about what others are thinking about me and that has stopped me from interacting with people in the book community as much as I want to. This year I'm going to try not to let that hold me back and reach out and interact with more people. Hopefully I'll make some more awesome friends in this wonderful community :)