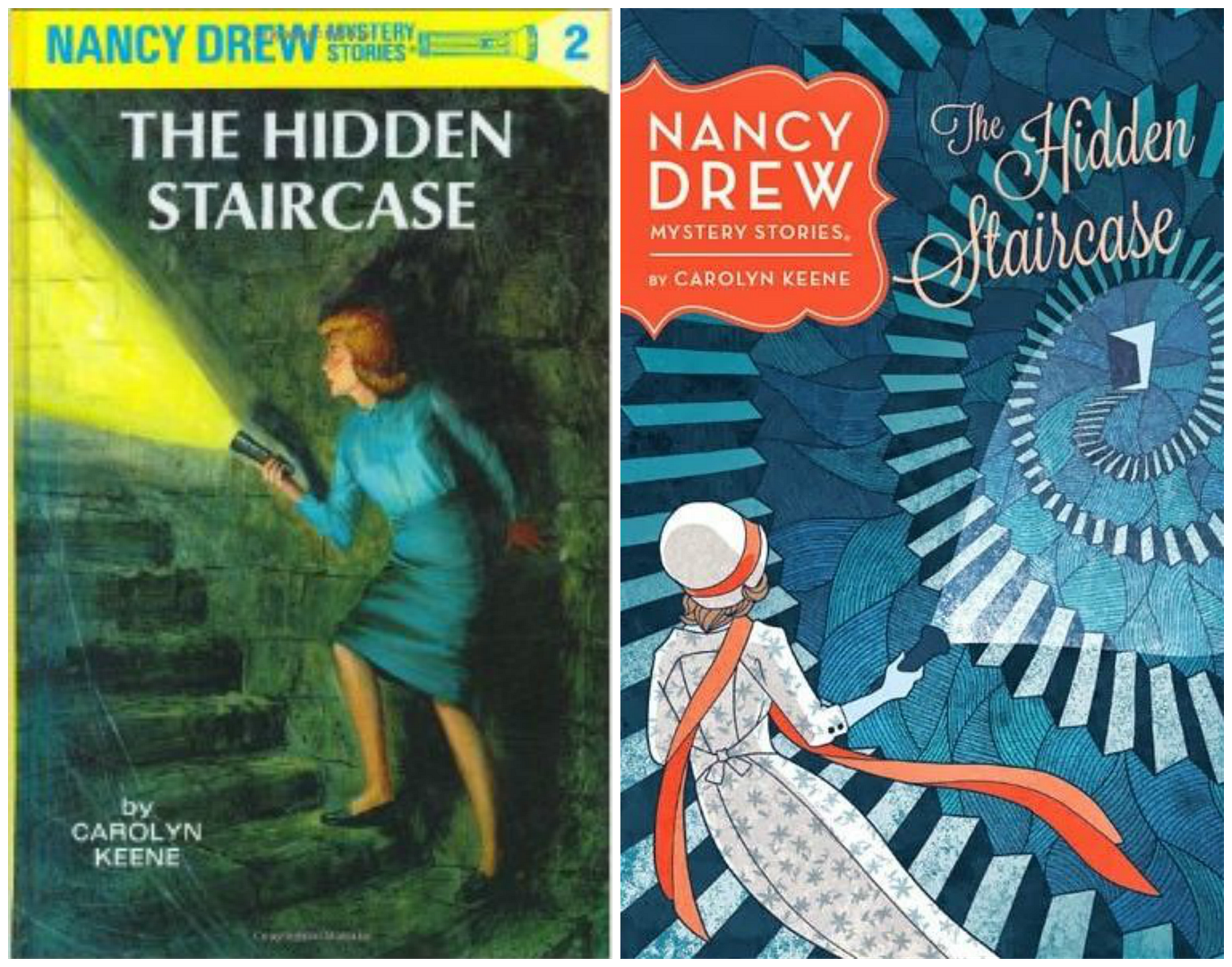 Carolyn Keene- 60+ books, the Nancy Drew series.
The first book series I fell in love with! The Hidden Staircase was my first chapter book and I remember picking it out at Barnes and Noble with my dad when I was 7; it was his suggestion! I read Nancy Drew books throughout my childhood and must have read anywhere from 60-100 of them. I loved mysteries!

Clive Cussler- 16 books, the Dirk Pitt series
Clive Cussler was my high school obsession! I bought a box of 9 books on eBay and worked through those first. They are formulaic but written well and oh so much fun! The mixture of history with action and adventure plus the focus on oceanic exploration make Dirk Pitt seem like Indiana Jones mixed with James Bond and Jacques Cousteau. My favorites: Sahara, Inca Gold, Shock Wave, Atlantis Found.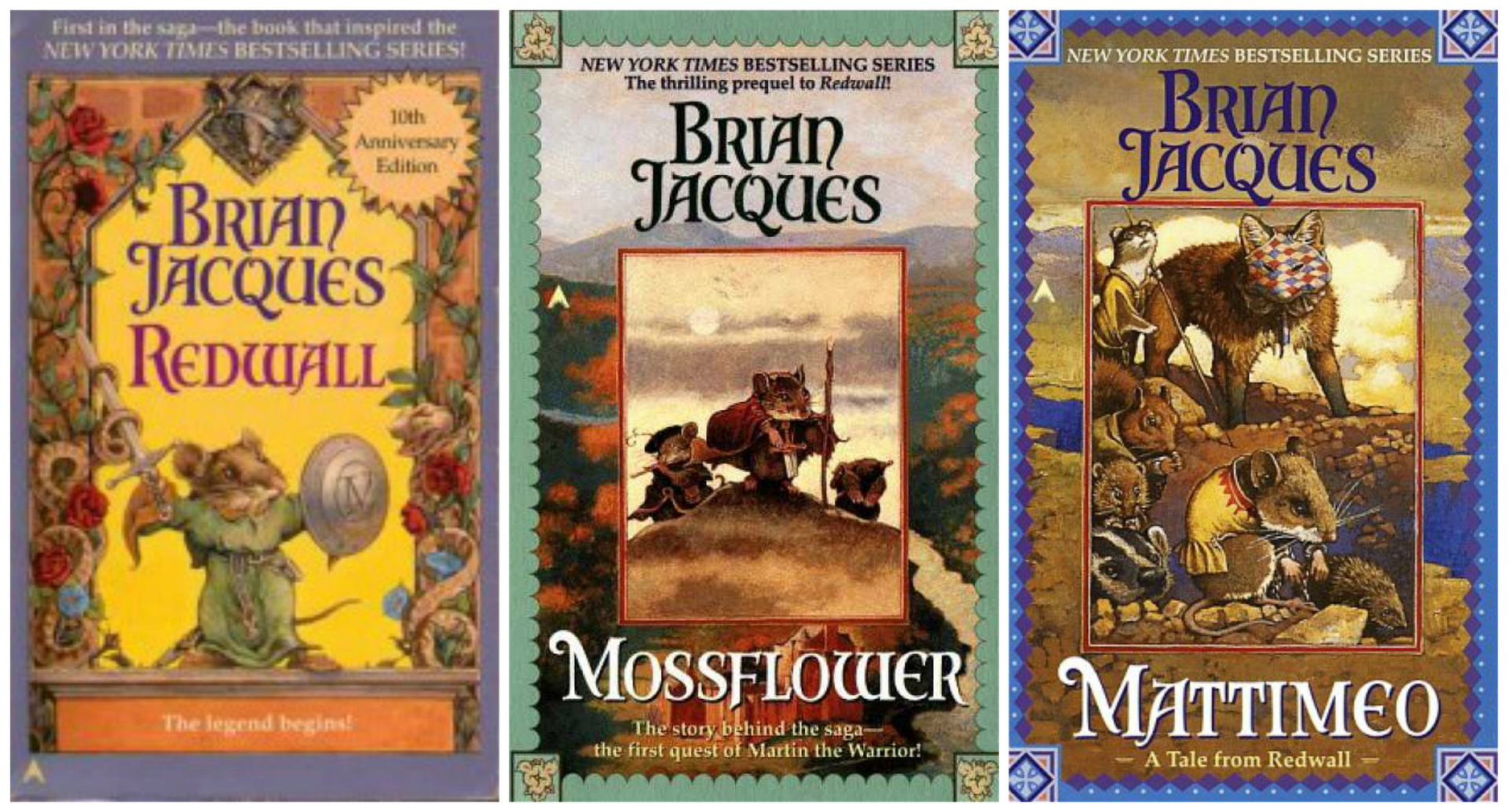 Brian Jacques- 13 books, the Redwall Saga
Ohhh Redwall. Redwall was my middle school obsession :) My mom bought me the first book in the animal medieval fantasy series and I just loved them. I read 13 of them from the summer before 8th grade through the end of the year. The attention to detail for the Abbey's history, as well as the multitude of interesting animal cultures, made them such enjoyable reads! Plus I liked how the books connected. Dastardly villains, climactic battles, ancient mysteries, and friendship made them very epic fantasies. I'd like to read the rest of the series someday.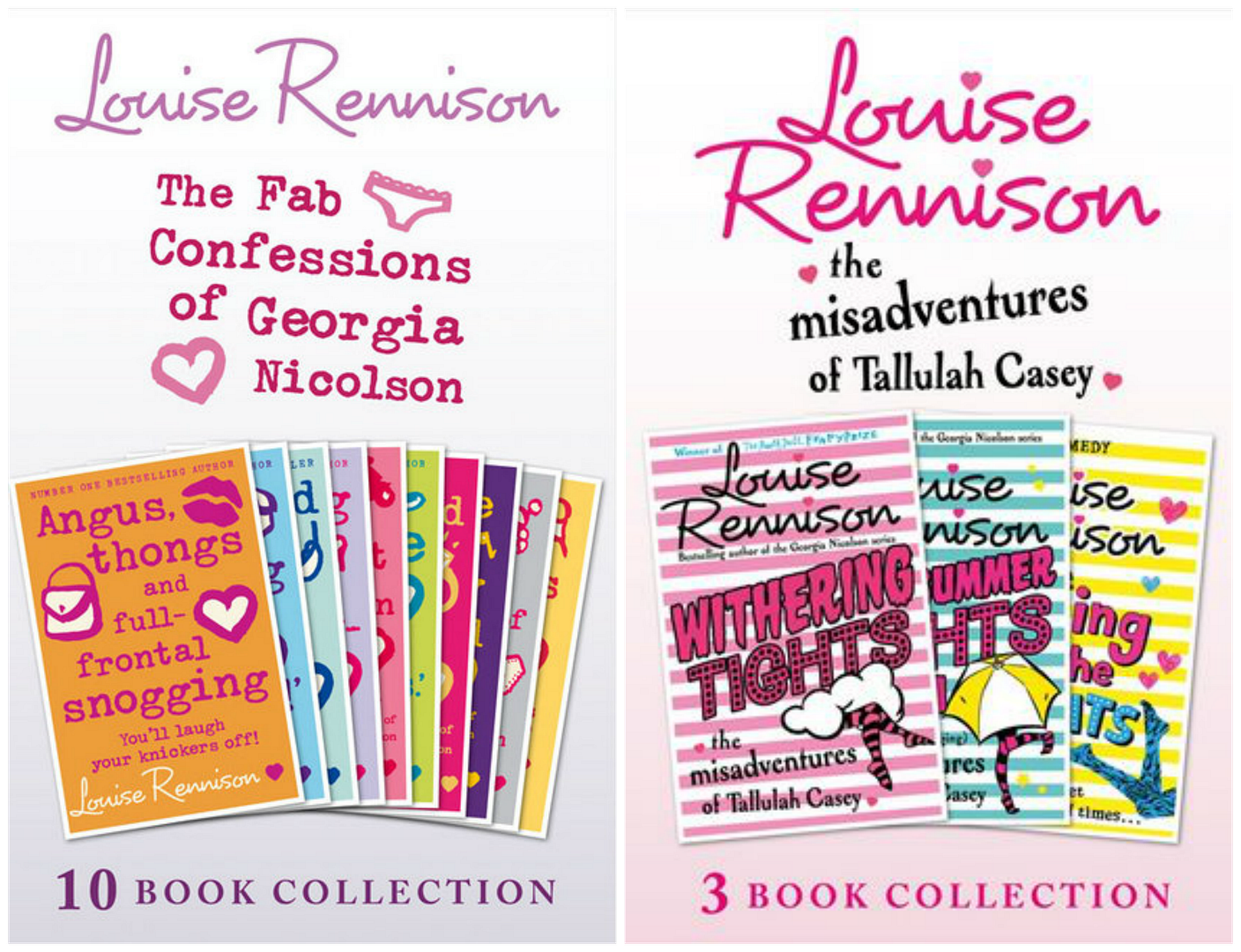 Louise Rennison- 13 books, the Georgia Nicolson and Tallulah Casey series.
Oh my goodness, my friends and I were SO INTO the Georgia series! All the hilarious slang, the many laugh out loud moments (I've read the first book 4 times), and of course all the BOYS. Sooo many marvy boys; Dave the Laugh and Georgia are my OTP. I read 5 of them in high school and got the rest at the library years later. Still so funny! I love her Tallulah series as well (she's Georgia's cousin); they have their own wacky charm and yummy boys. Totally absurd, silly, British, lovely books. Ooer.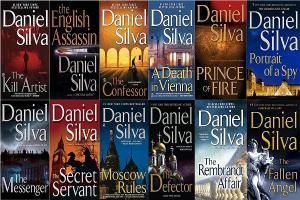 Daniel Silva- 12 books, the Gabriel Allon series
My favorite high school history teacher gave me my first Daniel Silva book; we had bonded over a shared love of Clive Cussler and he thought I'd like this series. Now my dad and I are both addicted! Gabriel Allon is an art restorer/Israeli spy with a haunted past and oh my goodness are these books tense! There is always an art history angle mixed in with a very 24-esque race against time against a variety of art dealers/terrorist groups/etc in exotic locales all over the globe. They can be read as standalones but the characters and their relationships carry over from book to book so it's more rewarding to read them all. I'm excited for his newest adventure The English Girl!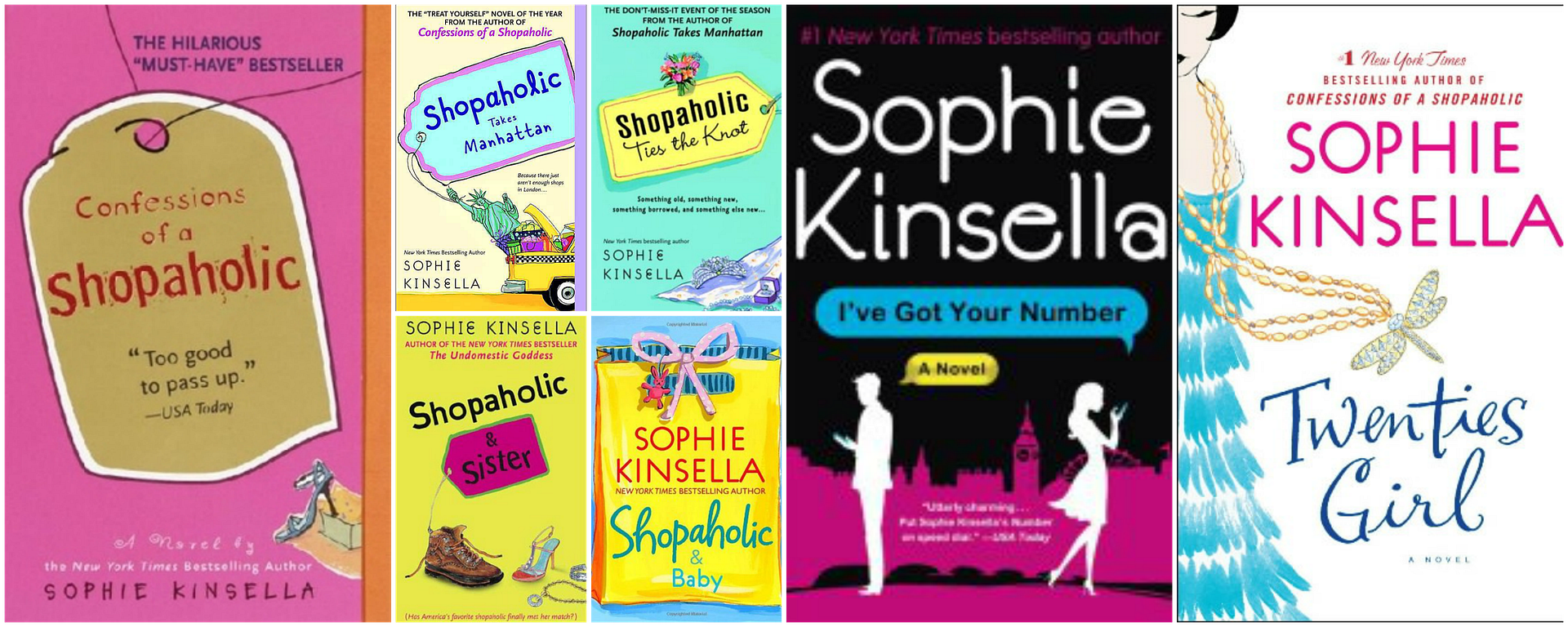 Sophie Kinsella- 11 books, the Shopaholic series and various standalones.
My go-to author for adult contemporary romances! I like to call them romantic comedies because they are hilarious and zany and romantic, and if one of the books was a (good) movie, I'd watch it a million times! Becky Bloomwood from the Shopaholic series is like a British I Love Lucy. And I love the heroines of her standalones as well, especially I've Got Your Number and Twenties Girl. Kinsella has a style that I adore; I think I've only read one book of hers that I didn't care for out of 12, which is a pretty fantastic ratio!

J.K. Rowling- 10 books, the Harry Potter series
These need no explanation. I read the first book at the end of 7th grade and waited (not-so-patiently) for each new book! I also counted Tales of Beedle the Bard, Quidditch Through the Ages, and Fantastic Beasts and Where to Find Them. Such fun additions to the Harry Potter canon!
Lauren Willig- 9 books, the Pink Carnation series
I read the first book in this historical spy romance series when it first came out and rediscovered them about five years ago. I went on a pretty serious library binge, I couldn't get enough! The last book in the series (#12) just came out this month, so I'm excited to catch up on the few that I've missed.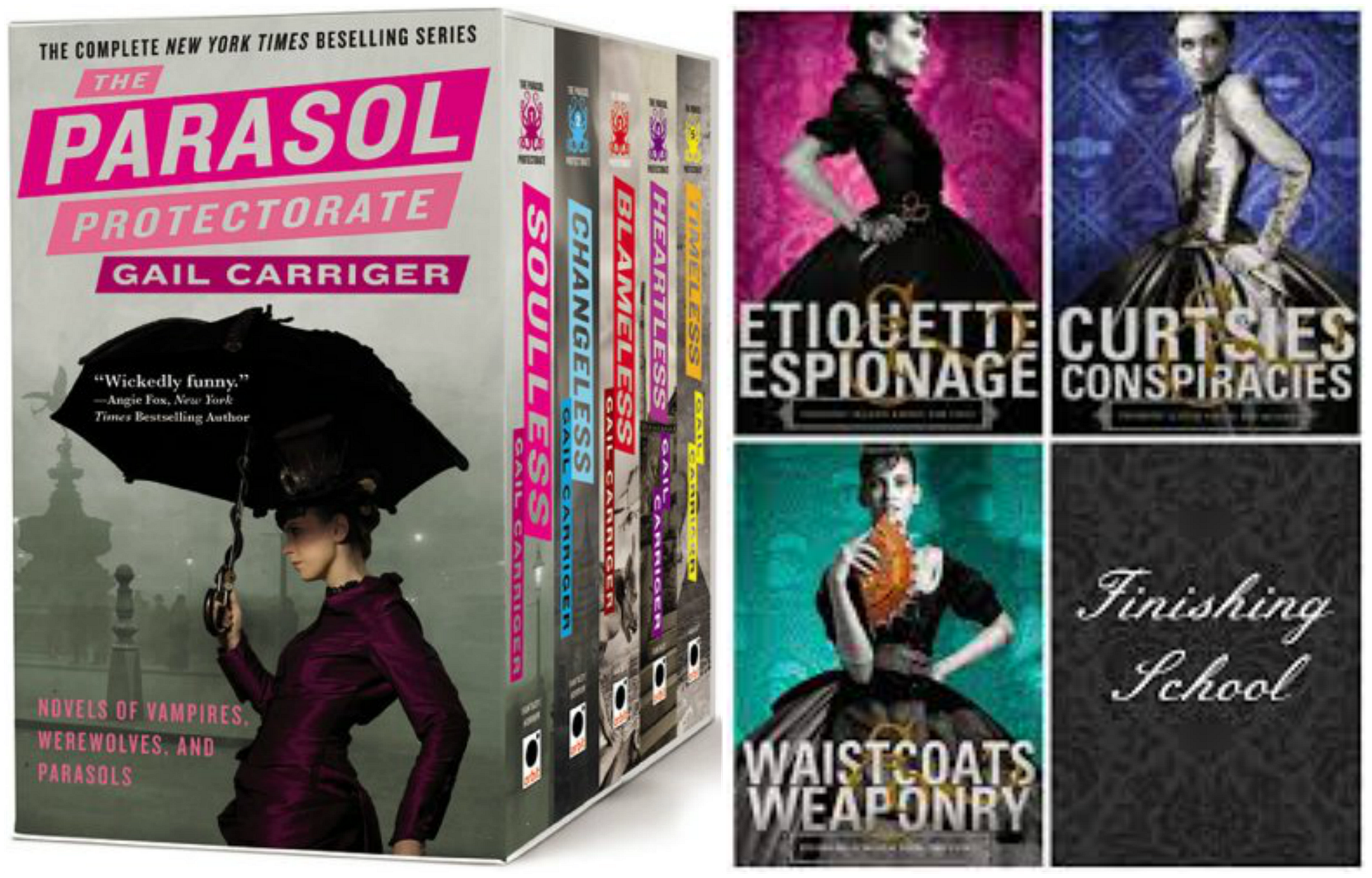 Gail Carriger- 8 books, the Parasol Protectorate and the Finishing School series.
Her steampunk books are so much fun; I binge read the Parasol Protectorate and am anxiously awaiting Manners & Mutiny, the conclusion to the Finishing School series. I need to start Prudence (her third series) as well!
Jasper Fforde- 7 books, the Thursday Next series
These books are pretty indescribable. I read them all a few summers ago and can't wait for the next installment. Set in an alternate Britain with time travel and the ability to actually enter books, they are wholly original, genre-bending books with very likeable and interesting characters. Thursday Next is an engaging heroine, and a literary detective to boot. I love the mixture of fantasy, detective novels and parody. Plus there are a lot of jokes and allusions for fans of literature and reading. The books are fantastically absurd and hilarious.