Honestly, I wish I considered putting down books more often. It's rare for me to DNF a book. Sometimes this works in my favor, like in the cases of the books I'm about to share with y'all, and sometimes it doesn't and I just wasted precious hours of my life.
Today we're talking about the times when I've stuck it out and it's paid off… So let's  get started!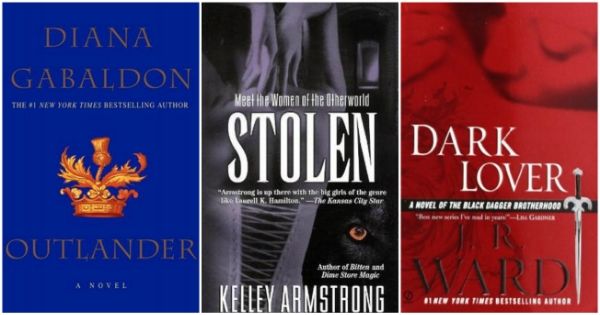 1. Outlander – I know, right?! I almost put down book one of my favorite series ever. Crazyness… But those first 100 pages or so were not the most grabbing. It's after she crosses those stones that things get super interesting fast!
2. Stolen – This is the second book in the Women of the Otherworld series. When I first read the first, Bitten, I was hooked. I wanted to read more about these characters! Realizing that Kelley Armstrong was expanding on that world with Stolen, and wouldn't just focus on the characters in Bitten, kind of let me down at first… But I kept on with the story and by the end I wanted to know about ALLLL the characters, this world, and MORE!
3. Dark Lover – I must admit that Wrath isn't what made me devour this series. At first, he irritated me so much I wanted to put it down…but then Brother after Brother, I fell for them. It's the cast of Brothers that really made me continue this series.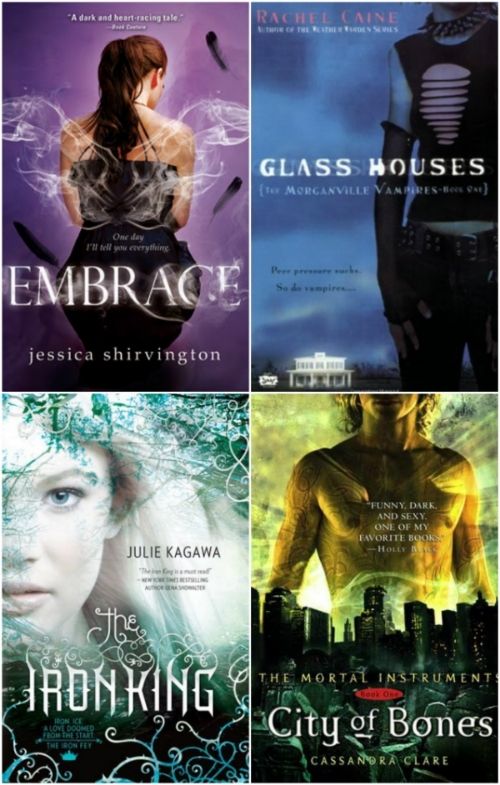 4. Embrace – Another thing I didn't need was another cheesy angel series. I thought this series would be one of those, and even this book didn't have me convinced. I liked it well enough, but I wasn't sold. Violet got on my nerves enough that I wanted to give up on her… But one of my twitter followers who'd read the series in Australia, where it'd been out longer, convinced me that it got better. And OH EM GEE was it true!! HIGHLY recommend it! (My Review)
5. Glass Houses – The main reason I almost put this book down were the female characters. I found them sort of annoying at first. Had this and the next book not been so short, I probably would've stopped at this one, but I'm so glad I didn't because, not only do I end up loving the main character Claire, it's turned into one of my favorite vampires series.
6. The Iron King – Here's another example of where I found the female character annoying. But the world and Prince Ash kept me from putting this book down and in the end, Megan showed such great growth that I love her now. :) (My Review)
7. City of Bones – I picked this book up after binge reading the Twilight series and seeing Meyer's blurb on the cover. But I could not get into it at first! Coming off the Twilight high (yeah, it gave me a high because it was the first series I'd read in full since I was 12!) I wanted that same Bella and Edward kind of love right off the bat. But as we know Clary and Jace's romance takes a little longer to build up. So I wanted to put it down because it wasn't like Twilight. There, sue me. I didn't know better!!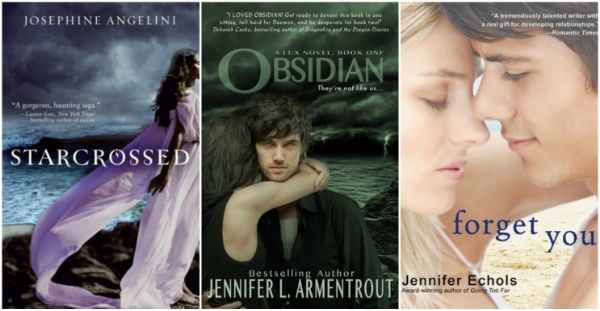 8. Starcrossed – This book starts out kind of weird…some girl attacking a boy who she instantly has hateful feelings for out of nowhere. We don't know why! I was like W.T.F?! So I almost gave up on it then…but I'm cursed with wanting to know why things happen sometimes, so I kept reading…and by then end I was totally into it!! It's all explained pretty early on, but there's mystery in their starcrossed love that I found really cool and different. :) (My Review)
9. Obsidian – The biggest problem I had with this book, and the reason I wanted to put it way down, is that it has so many Twilight parallels!! I can't even get into it without ranting, but it does! I'm not the only one who thinks so either. Also? You know how on a lot of these the girls got on my nerves? Well in this one, Daemon…well, to put it mildly, I HATED HIM. HAAATED. He was such a jerk!! And I didn't think he was redeemed by the end. But again I was convinced to keep reading, that it would get better, that Daemon got better…and gosh darn!! I tried to continue hating when reading the second book, you guys, I really did. But it's impossible. And the story DOES get better. (My Review)
10. Forget You – If you've read this book, you probably get why this might be on this list. Yup, it's because of Zoey. I wanted to give up on this book because she frustrated the crap out of me. Check out my review for more ranty details!