I am a big fan of all things fantasy, and though it is a big genre with lots of sub-genres and sub-sub-genres, I wanted to keep my TTT list in the general one. There are so many great fantasy books and series out there that it was not an easy task to narrow down ten that I couldn't believe I hadn't read. Feel free to virtually slap my hand in the comments if you are also as shocked as I am at all the great fantasy books I am missing out on! Also, I didn't plan on it but all of these happen to be in a series. Fancy that!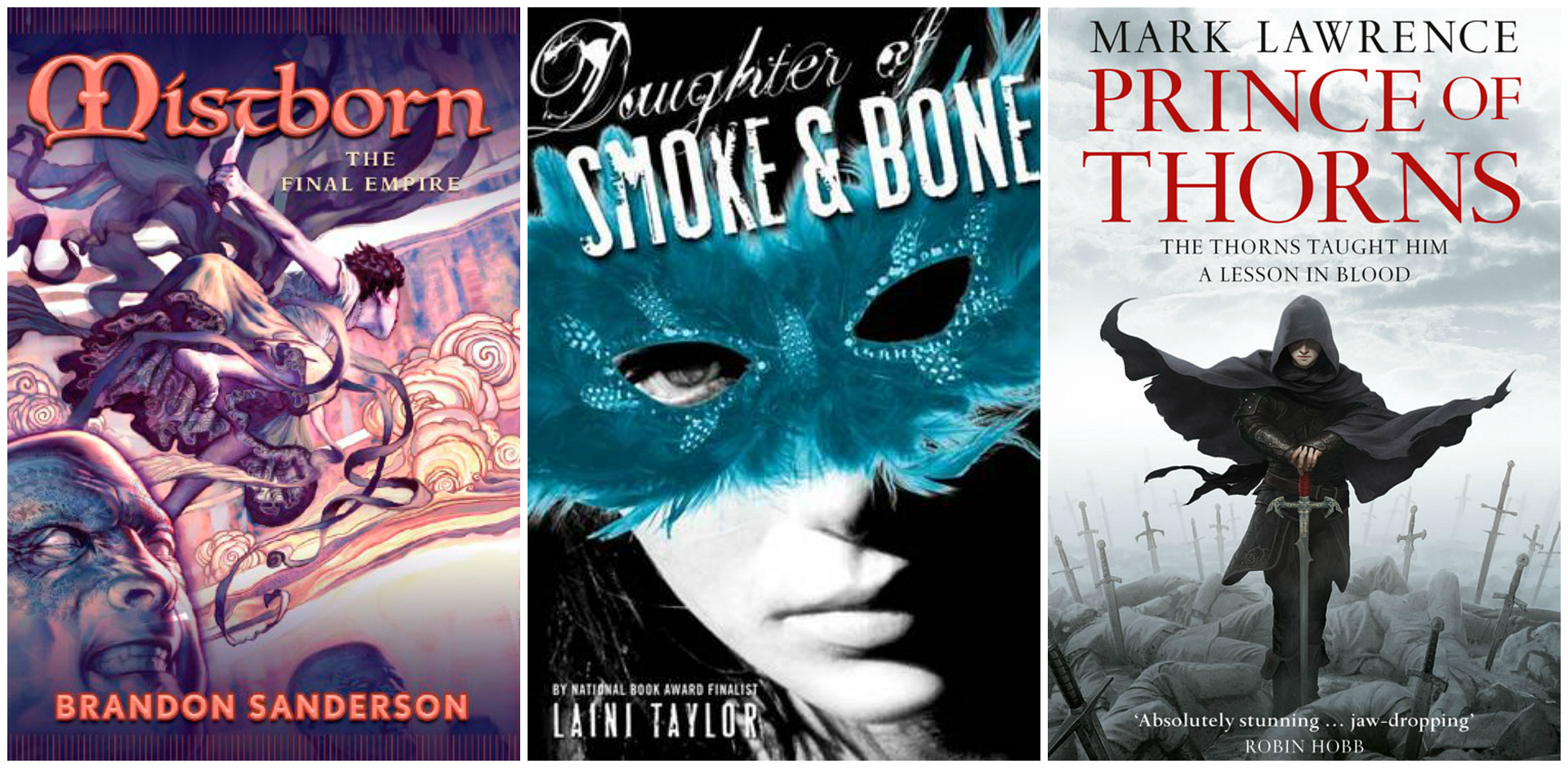 A world where ash rains down from the sky, and mist takes over the night, lots of magic, a troublemaker and his apprentice in an epic adventure. Hmm… sounds a lot like The Name of The Wind which I read recently and LOVED!
Guys, I have no excuse for this one. I own this book and have heard friends rave about it. *hangs head in shame* I will remedy this error in judgment soon! I must, I must!!
Apparently this book is not for the faint of heart. It's a dark fantasy with lots of violence, gore, and anti-heroes. I don't know about you guys, but this sounds like a recipe for a fantastical read! Doesn't sound like there is much romance in this one which I honestly don't mind sometimes.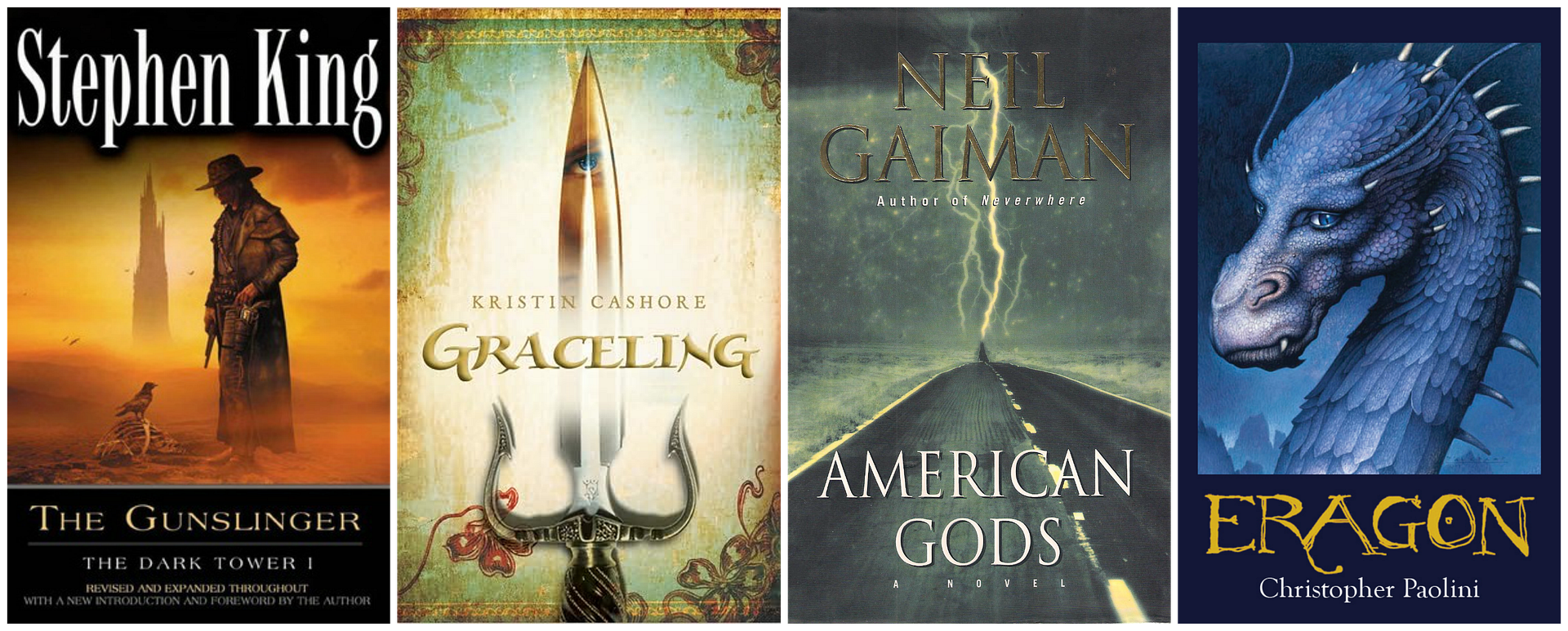 The author has hailed this book series as his magnum opus. It is said to be tied into a lot of his other works. I started to read this a few years ago but never got past the first chapter. There are eight books, so I'd probably only commit to this first book and work my way slowly through the others. That's a lot of reading y'all! This series has been optioned around as a movie and combination TV series, but it hasn't gotten off the ground yet. I for one, can't wait for that!
I hear this is a great series and even remember Jess recommending it to me. Katsa sounds like someone I'd never want to mess with and a total badass. I'll need to fit this one into my reading schedule this year for sure!
I've heard that this is a most incredible read and has been translated in many languages. And… it includes mythology!! Yes, please. There have been talks of this becoming a television series and from what I read it may coming as soon as 2016!
I am a lover of dragons, and especially books that include dragons as part of the main storyline! This first book was made into a movie, and though the ratings were not that great, I actually enjoyed it! I own a copy of this book and remember starting it but not committing to it, and then I just forgot about it. I need to dust off my copy and get around to reading this, and finishing the series.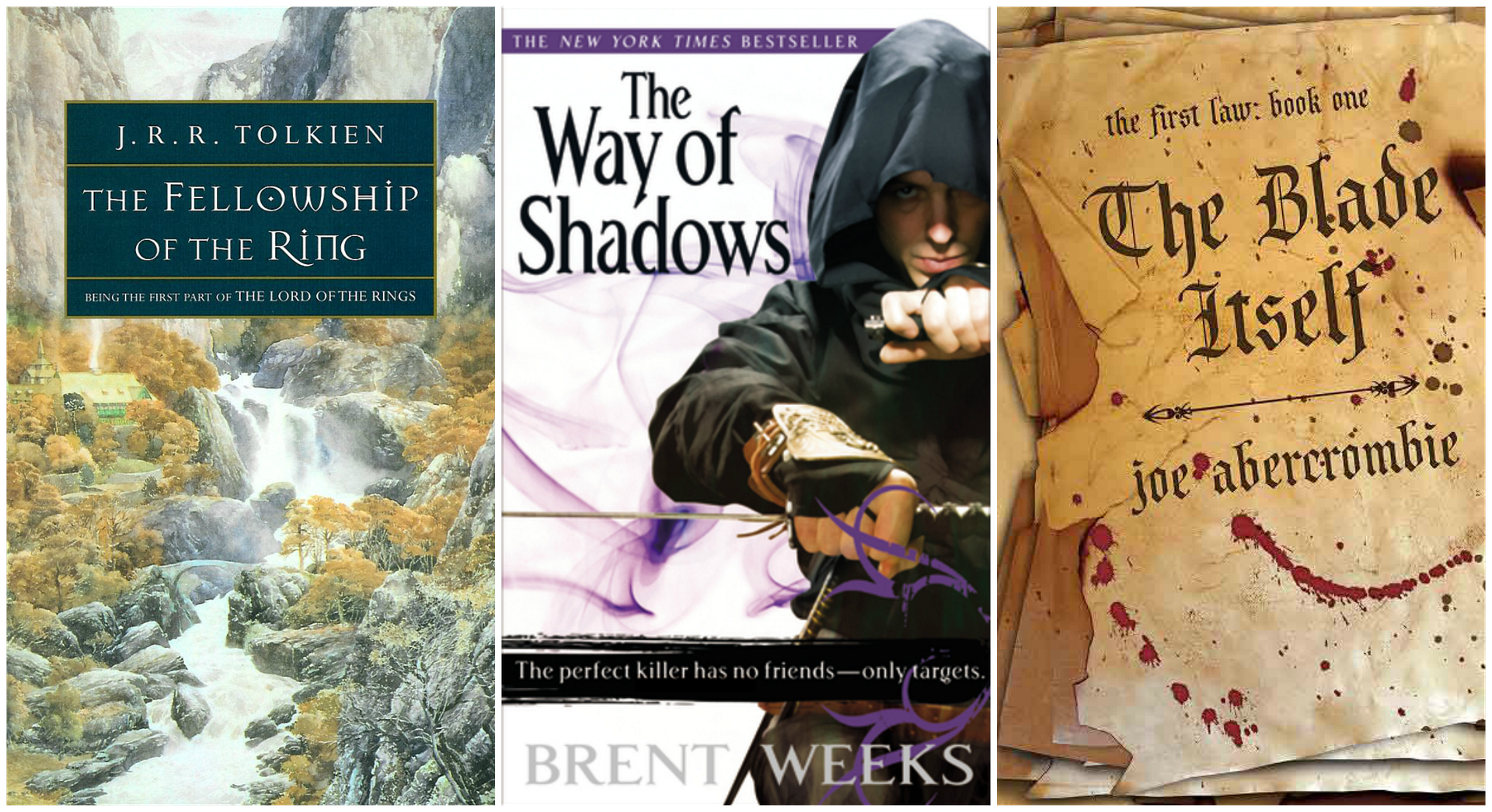 Yeah okay, I claim to be a fantasy book-devotee, but yet I haven't read LOTR?! I think that I loved the movies so much that I didn't feel like I needed to read the novels they were based on. But still… WTH Lety?! I. have. no. words.
Assassins and magic, what's not to love?! I've seen this book on a lot of fantasy lists, and took note of it but never got around to giving it a shot. This is the author's debut novel/series and contains political intrigue, mystery, complex storylines, and complicated characters. That definitely sounds like a thrill ride!
I've heard this series compared to A Song of Ice and Fire, and well if it is even 50% what ASOIAF is, then this should already be in my 'read' pile! It sounds like a complicated read, but it just so happens that those are usually my favorites! I really can't believe I haven't read this one already!