This is basically a no brainer and definitely one of my very top anticipated books next year! I liked The Raven Boys, loved The Dream Thieves and Blue Lily, Lily Blue, and somewhere along the way because obsessed enough that I'm ready to reread all three books again. I've even written FANFICTION. Needless to say, I'm terrified and super excited about the end of the series. Give me Pynch or give me death! (But not Gansey's, please. PLEEEEASE.)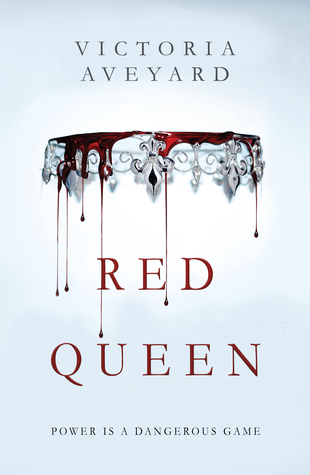 Fun fact/disclaimer: I've been good twitter friends with Victoria Aveyard for almost 2 years now. Who else can I tweet with about Game of Thrones, Seinfeld, the Patriots, and Prince George? I followed Victoria after her agent Suzie Townsend tweeted about this amazing book she signed, a YA fantasy for fans of Game of Thrones. Sold. So basically, I've wanted to read Red Queen before I even knew much about it and now that I do, I WANT TO READ IT EVEN MORE. It sounds like a unique, badass epic fantasy. Plus that cover: a crown dripping blood? Yes. Please. Forever. Early reviews have been great and I'm truly excited to dive into another amazing YA fantasy world. (I'M GOING TO NEED A SIGNED COPY IN PERSON, VICTORIA!)
I will read anything this woman writes, which is the reason an untitled book with no description makes my list of my most anticipated books. Kate Morton is my favorite author and I got to meet her a few years ago at a signing for The Distant Hours. She's lovely and so interesting to hear in person! Her books all fall within similar parameters: adult dual timeline novels set in England or Australia, filled with lush description, vibrant characters, gothic old houses, and lots of tragic family secrets. That's why I know I'll love her fifth book just as much as I loved her first four.
Another debut by another author I'm friends with on Twitter (I swear, this isn't a Morgan's Friends List!). And again, the reason I followed Virignia Boecker was because I was blown away by her book concept. An alternate 16th century Tudor England with witches and female witch hunters? Be still my heart! I'm dyinggg to read this alternate historical fantasy, it sounds like a mash up of everything I love. Plus if you're looking for someone to live tweet and sah-woooon about Outlander with, Virginia's got you covered :)
All you need to know about the book is this: it's a modern day retelling of A Tale of Two Cities WITH MAGIC. AND MAGIC RINGS. AND DOPPLEGANGERS. And I'm sure the hallmark humor, heartbreak, and swoon of Sarah Rees Brennan's other books. The Lyburn Legacy is a favorite and I'm hoping Lucie will be as amazing a main character as Kami Glass!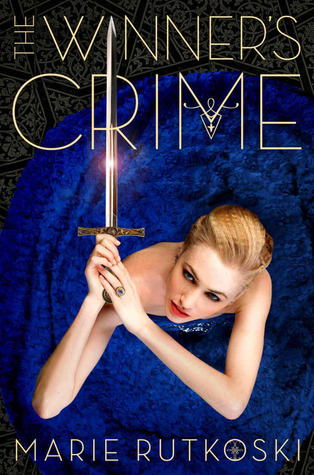 I was blown away by The Winner's Curse and I need the sequel desperately. That last chapter was a doozy! I love love love that it's a fantasy book that feels more like historical fiction with Greco/Roman influences, I really enjoy the political tension, I love the gorgeous writing, and the chemistry between Kestrel and Arin? Titanic-sized ship.
That. Last. Line! Stolen Songbird was one of my favorite books of 2014. It was such an absorbing fantasy with a unique troll mythology and lots of action and romance. There's a hint of mystery surrounding the magic too and it ends in such a badass way. I'm so excited to follow Cecile and Tristan's adventures in the next book.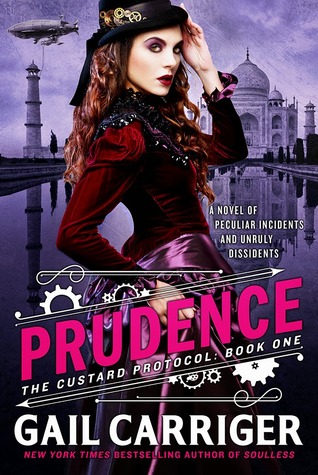 The Parasol Protectorate is a fantastic series best described as irreverent steampunk meets Jane Austen with vampires and werewolves. That doesn't even do it justice, but suffice to say it is a hilarious, wonderful, inventive series with lots of action and tea! Prudence is the first book in a new series set 20 years later in the same alternate Victorian world. I won't spoil anything but both old and new characters will appear and I can't wait to read about more werewolf protocols, vampire dandies, and madcap hijinks in dirigibles!
Give me Rowan. Give me Aedion. Give me Aelin Ashryver Galathynius!!!! Seriously though, this series gets more complex, more epic, more brutal, more magical with every book. I LOVED Heir of Fire and I can't wait to see where things are headed! This is the midpoint of the series so I know more mysteries will arise but I can't wait to see how Manon and the Blackbeaks figure in. I want Chaol and Rowan and Aedion in a room together!!! I want to see how Celaena evolves. I'm also DYING to know if we'll meet Ansel from The Assassin and the Desert again! I want to know more about the magic and the wyrd keys and that damn evil king… and Dorian. God. I just want this book so badly!!!!!!
I can't wait to see the cover! Each installment of the Lunar Chronicles has been better than the previous one. It's amazing how Marissa Meyer is able to weave so many fantastic characters and storylines together and I'm so ready for the explosive final volume! I need my ships to sail, I can't wait for more of Iko's hilarious commentary, and I'm excited to finally explore Luna!
HAHAHAHA I wish. Don't have a heart attack, ASOIAF fans, I don't know anything you don't know. I do have a theory. I think that George R.R. Martin is further along than he admits publicly and might just troll us all and drop the book when we least expect it. Wouldn't you? I'm thinking they could announce the release date right around the time Season 5 premieres in April and have the book out 3 months later in July, like A Dance with Dragons. Or they announce the date and cover at Comic Con, just in time for the holiday season. I'm telling you, winter is coming sooner than we think. (I HOPE.) And this damn book better open with Chapter 1 at The Wall. IT. BETTER.
Honorable Mentions: Illusionarium, Rook, Lion Heart, Court of Fives, Fire Fall, P.S. I Love You, A Court of Thorns and Roses, Passenger, The Price of Blood, Lady of the Eternal City.