I had to really sit down and think about this topic. I tried to stay away from the obvious antagonists since those are usually written to be despised characters (Professor Umbridge I am talking to you). So I tried to think of characters that we were supposed to like that I just didn't really care for at times, or all the time. Let's get started…
Meghan Chase (The Iron Fey Series by Julie Kagawa) – Don't get me wrong you guys, I loved the fey world that Julie Kagawa created but the one thing I hated about this series was Meghan Chase. Who also happens to be the main protagonist *sigh*. She infuriated me with her stubbornness, her naivety and her habit of making THE WORST decisions ever. And the constant whining… oh geez the whining. *eye roll*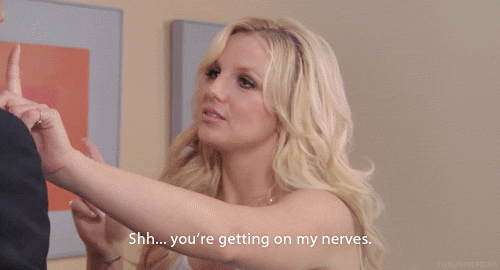 Ever Bloom (The Immortals Series by Alyson Noel) – I just could not connect with Ever's character. I get that she was going through a tough time and her acting like a jerk to her friends was how she dealt with it, but come on! She was selfish, immature and just plain mean. Mean people suck.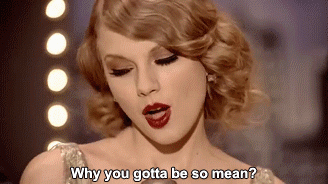 Percy Weasley (Harry Potter Series by K. Rowling) – Percy was annoyingly perfect. He was way too up tight and arrogant. He always came off as a total snob and seemed to have no real fondness for his family. Not a fan.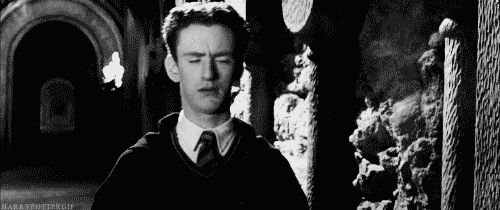 Jessica Stanley (Twilight Series by Stephenie Meyer) – I always felt that Jessica had a hidden agenda in wanting to be Bella's friend. You could always sense her jealousy towards Bella's popularity and for Edward's affection for her. She was kind of a terrible friend, selfish, and seemed to only be looking out for herself.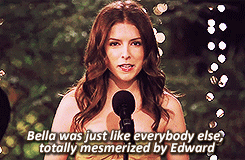 Catelyn Stark (A Song of Ice and Fire Series by George R. R. Martin) – I really like Catelyn's storyline but I couldn't really connect with her as a character. I loved how dedicated and loving she was to her husband and children. But underneath that nurturing exterior, she was kind of a jerk. She treated Jon Snow like he was manure on the bottom of her shoe, and she was the epitome of a "helicopter parent." Nobody puts Jon Snow in the corner. Nobody.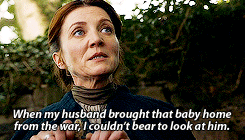 Adam Kent (Shatter Me Series by Tahereh Mafi) – I absolutely LOVED Adam at the beginning of the series, but something weird started happening to him half-way through the series. It's like he completed shut down and became this sort-of blah character. I kept waiting for him to perk up and do SOMETHING (anything!!!) but he just sort-of faded to the background, and I stopped caring about his character altogether.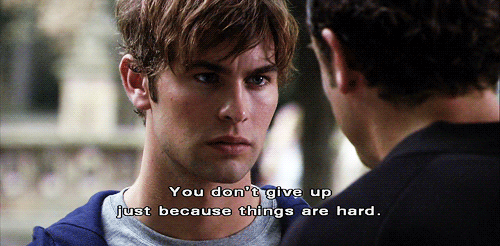 Margo Roth Spiegelman (Paper Towns by John Green) – Am I the only one that thinks Margo was a self-absorbed, manipulating know-it-all? She basically leads Quentin on, leaving these "clues" around just for her enjoyment, while driving our poor Q crazy. She has no regard for her actions and basically does whatever she wants not caring what mess she leaves behind. Margo Roth Spiegelman was a bitch. There I said it.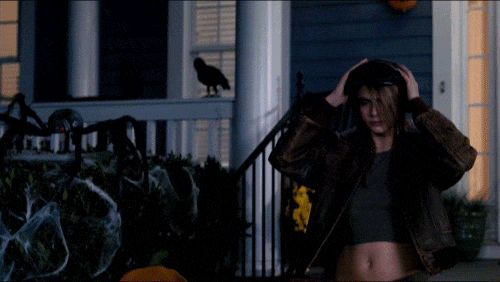 Sansa Stark (A Song of Ice and Fire Series by George R. R. Martin) – Sansa was irritatingly annoying and insufferable at the start of this series, with her grandiose ideas of marrying the perfect prince and living happily ever after. She lived in her own day-dream and was a lying, snooty brat. As the series progressed, Sansa had to learn a lot of very difficult lessons. Although I do enjoy her book storyline, I still can't much stand her. (I promise I don't hate ALL the Starks.)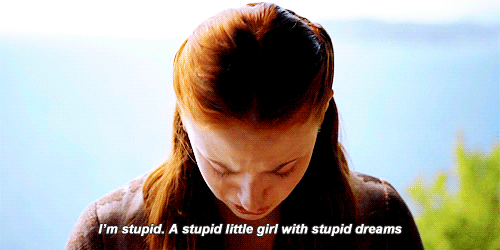 Dobby (Harry Potter Series by K. Rowling) – Okay so, you're probably all ready to throw tomatoes at me. But seriously Dobby almost got Harry Potter killed more than once!! I know he was just trying to help, and his unfortunate end was super sad, and I cried. I know his heart was in the right place but it just irked me how annoyingly persistent he was at trying to "save" Harry when only putting him in danger. I did forgive him in the end. Fine. Carry on with the tomato throwing…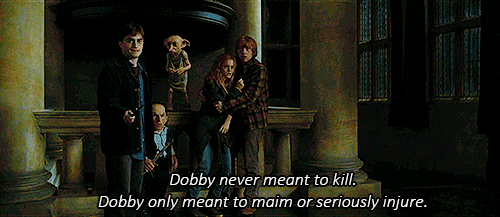 Bella Swan (Twilight Series by Stephenie Meyer) – I almost feel bad for this one because I really love the Twilight series. But I seriously couldn't stand Bella at times with her constant second-guessing, lack of confidence, her death wish, and for just literally crumbling down and becoming a zombie when Edward left her. Also, I don't like her for what she did to Jacob. I mean did she really need to lead him on like that?! I really liked Bella most of the time, but at times she just drove me insane!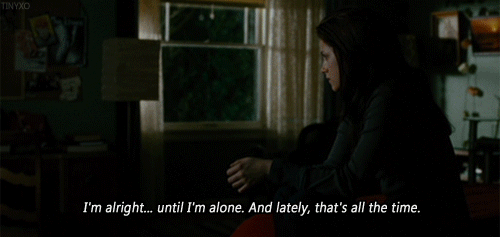 What do you guys think? Agree, disagree? Do you have any book characters that you just didn't mesh with? Let me know in the comments!