This list was a bit difficult to come up with, which surprised me. I thought I'd have 10 characters in no time, but it took a little digging and some thought. So lets take a look! :)
1. Jacob Coote
While he's in the story a lot, his future is what I'm more interested in. I want to find out how it works out for him and I want to read about his journey there.
2. Lilah "Dee" Montgomery
I just want to keep being on tour with Dee. And I want to see her maybe fall in love or find her way back to her HS love.
3. Greg (Callie's Dad)
I think I'd like to see Greg's story after Callie was taken. We know he turned out ok but I want to read about his journey to that Ok place.
4. Barron Sharpe
Barron is a complicated character. His supernatural ability makes him complicated because you don't really know who he is at his core. I want to believe his not an awful person, but to be sure, I'd have to read more about him. I need more Barron!
5. Carter and Jerome
Dude. If this demon and angel got their own book(s), hilarity would ensue! Their history spans YEEEEEEARS, so there's a lot there to go on.
6. Tiny Cooper
C'mon! Who doesn't want a Tiny Cooper book? :)
7. Ellie (Etienne's Ex)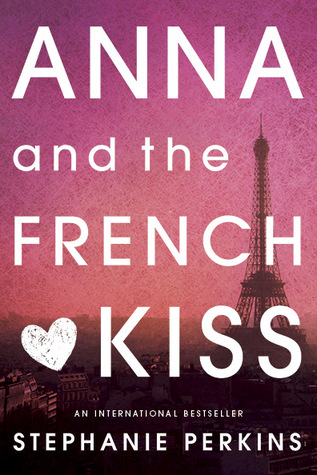 JUST HEAR ME OUT! Ellie is a character I didn't like solely for the reason of her being in the way of Anna and Etienne being together. But the girl didn't really do anything to earn this dislike. I'll like to see what happened to her after Etienne, where her life is now and if there's a Parisian boy for her. :)
8. The Colonel
He was one of my favorite characters in this book. Is the Colonel ok?! Whatever happened to him? I hope so. Either way, I'd like to see what his life turned out like.
9. Wes
Wes is the type of guy whose head you want to be in. I would've loved some of his POV in this book. He has deep thoughts and deep feelings!!
10. Dexter
Who wouldn't want a whole book about Dexter and his band?! I WOULD!!