Ok, so as it turns out, I read a lot of romance and not enough books JUST about Friendship. There was no way I was going to come up with a list doing this week's topic, so I tweaked it a little. I may not read a lot of books about friendship, but luckily for you (and me!) I also watch a loooooot of tv. Some of my favorite relationships on tv shows are the ones between girls/women, so I'm giving you my ten favorite ones! Hope you enjoy it!
Cristina & Meredith – Grey's Anatomy
Totally sad about this duo coming to and end! :( My persons…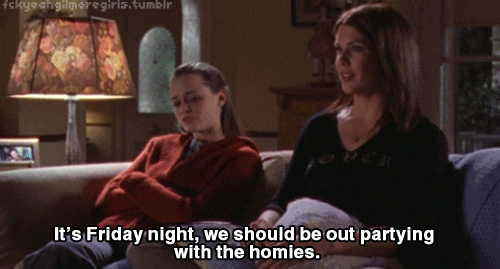 Lorelai Gilmore & Rory Gilmore – The Gilmore Girls
Is there a better mother-daughter team?! I want to be on the couch with them every Friday night.
Monica Geller, Rachel Green, Phoebe Buffay – Friends
These ladies are STILL my everything…
Lily Aldrin and Robin Scherbatsky – How I Met Your Mother
…But these two filled that whole. <3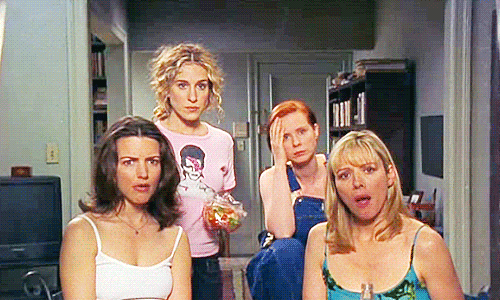 Charlotte York, Carrie Bradshaw, Miranda Hobbes, and Samantha Jones – Sex and the City
The things I learned from this group…
 Elena Gilbert & Caroline Forbes – The Vampire Diaries
No, no Bonnie. I don't like Bonnie. But I ADORE Caroline. And Elena's alright.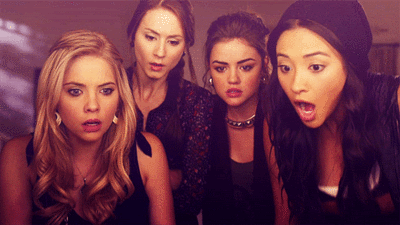 Emily Fields, Spencer Hastings, Aria Montgomery and Hanna Marin – Pretty Little Liars
Pretty Little SCARED-ALL-THE-TIME-BUT-GETTING-MYSTERIES-SORTA-SOLVED Liars…
Cece and Jess – New Girl
Besties since grade school are always great because they can fight and make up like nothing.
Gabriela Dawson & Leslie Shay – Chicago Fire
One of the most solid friendships on TV…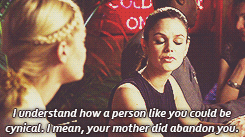 Zoe Hart, Annabeth Nass, & Lemon Breeland – Hart of Dixie
Sad I couldn't find a GIF with all three ladies, but I like that Annabeth is bringing Zoe and Lemon together a little bit. :)
What do you guys think? Are some of your favorites on my list? Let me know!