TV
Buffy Summers
Buffy the Vampire Slayer
Buffy was one of the first female characters that I looked up to. This show pretty much got me through high school. It was great to see a female character that was brave and strong, but also girly and vulnerable. She could fight bad guys and worry about what to wear. She was the ultimate hero and she saved the world, a lot.
Veronica Mars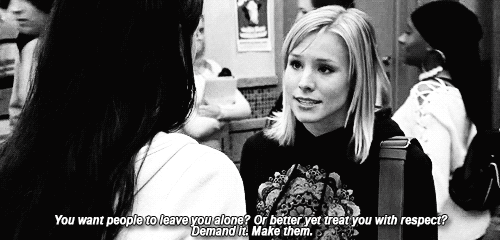 Veronica Mars was another character that got me through those high school years. I love how tough and smart she was. She always stood up for what she believed in and tried to do the right things. I admired that. Plus, you got to love a girl handle a taser
Abbie Mills
Sleepy Hollow
Abbie is smart, strong, and capable. I knew I would love her from the moment I saw her in the Sleepy Hollow pilot. The show doesn't work without her, she is her own hero. She is just fearless and such a good person. On top of all that it's great to see a well-rounded black female character that I can look up too.
Felicity Smoak
Arrow
Felicity is just amazing, without her the Arrow wouldn't work. She is smarter than everyone on that show put together and she knows it. She doesn't need years of fight training be a part of that world. She uses her intelligence and it is the best weapon. On top of all that Felicity is the heart of Arrow. She's been through a lot, and still manages to keep a positive outlook on life and be optimistic.
Sarah Manning
Orphan Black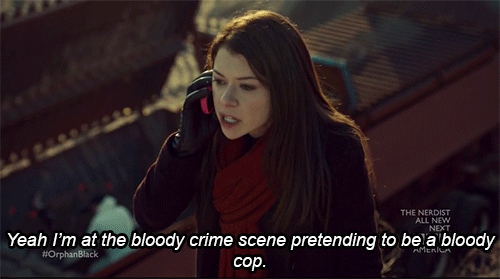 Sarah is the reason I fell in love with Orphan Black. She is nowhere near perfect, and she gets herself into a lot of messes, but she tries so hard to keep the people she loves safe. Her relationships with Kira and Felix are wonderful and I love the different bonds she's created with all the other clones. To be honest every one of the clones is equally amazing
Books
Sydney Sage
Bloodlines/Vampire Academy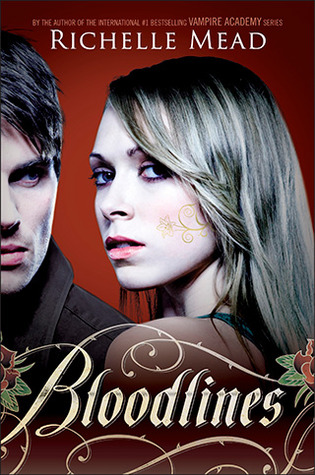 Sydney is the type of heroine I had been looking for. She may not go around kicking ass like Rose, but she was smart, capable and a heroine in her own right. She is proof that women don't have to go around beating up guys in order to be strong.
Penryn
Angelfall
Penryn has a lot on her plate, a schizophrenic mother, a little sister in a wheelchair, and on top of that it's the end of the world and angels have taken over. Angelical is one of my favorite books and that is mostly because of Penryn. Her dedication to her sister and her refusal to give up are admirable.
Claire Beauchamp
Outlander
I've only read the first Outlander book and seen the show, but so far Claire is definitely one of my favorites. Thrown into a different time she manages to save herself and adapt to the situation she's been flung into. I can't wait to read/see more of Claire's adventures!
Elizabeth Bennet
Pride and Prejudice
I read this book in high school and didn't fully appreciate it until I read it again about two years ago after watching The Lizzie Bennet Diaries. I love every version of Elizabeth Bennet. You have to admire her for wanting to be in charge of her own life and not settling for less just to make others happy.
Sansa Stark
A Song of Ice and Fire
I know a lot of people hate Sansa, but I love her. She's a fourteen-year-old girl who got thrown into the game of thrones and yes she makes some stupid mistakes but she learns. She watches what is going on around her and she learns from it. She may not fight like Arya or have dragons like Daenerys but I still believe she can be pretty powerful in her own right someday.