So to recap, here's the series from my post in 2012… I've marked which ones I've actually finished:
OLD LIST
1. Halo series by Alexandra Adornetto – 

2. The Demon's Lexicon Trilogy by Sarah Rees Brennan – 

3. Graceling Realm Trilogy by Kristin Cashore – 

4. Need series by Carrie Jones – 

5. Fallen series by Lauren Kate – 
 Yayyyy!
6. The Immortals series by Alyson Noel – 

7. Maze Runner series by James Dashner – 

8. Dark-Hunter series by Sherrilyn Kenyon – 

9. Divergent Trilogy by Veronica Roth – 

10. Bloodlines series by Richelle Mead –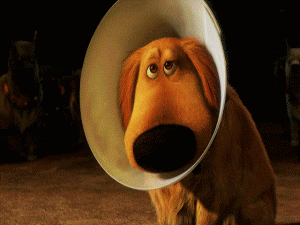 NEW LIST
The Grisha – I just need to read the last book! SO CLOSE!
Scarlet – I LOVED the first book, but I JUST read it this year, so I need to finish soon!
Delirium – Another one…. SMH
The Morganville Vampires – Just need to read the last couple books!
The Mortal Instruments – I THOUGHT I was finished before she put out 3 more, now I'm behind.
Blue Bloods – I looove this series, but just need to read the last book.
Hush, Hush – Another last book I need to read.
Beautiful Creatures – I kinda lost interest after book two, but would like to give the last two books a shot.
The Body Finder – I don't know why I didn't read the last two books yet! But I will!
Bright Young Things – This one's sooooo good! I really want to know how it ends, so I'm not sure why I've put it off this long.
I hope that when we do this list again in a couple of years I have all of these read. I really, really do. Ha!
Are any of these on your list?