I think last year I set some pretty reasonable and attainable goals and I've decided to keep and continue some of the same ones because they're just a good guideline for myself. This list will be a mix of old and new ones…
I Want to Continue to…
1. Read more books from my shelves…
I didn't really keep to this one last year. I read *some* more, but not many. This year I WILL do it!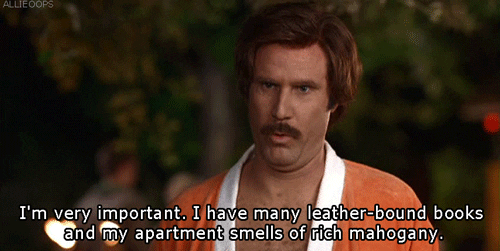 2. Complete reading series that have ended…
I didn't really keep to this one either…I have maybe even acquired *more* series endings, lol. I think I may plan to do this as a challenge of sorts for myself. Like, read only endings for a month, or something like that.
3. Purchase even less books this year than last year until I have made a significant dent in my shelves…
I was *really* good about not buying many physical copies in 2013! I did buy a bunch of ebooks when they were on sale though. AND! There's a second part to this one that I'll talk about below…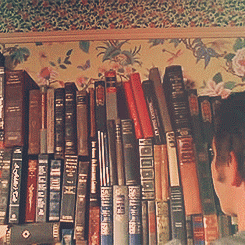 4. Try to make it out to even more author events…
The thing about these events is that they're usually on nights I work late, and they're usually at Blue Willow Bookshop, which is about 40 minutes from my house, so on my late work nights, it's not doable. Here's hoping there's more on nights I can make it out! :D
5. I will not request ARCs and limit my egalley requests to ones I'm dying to read…
I ended up going to both TLA and ALA this year, so I acquired more physical ARCs than I anticipated to at the beginning of 2013…This year I *might* make it out to TLA, but other than that, I cannot request any ARCs that aren't egalleys. I have no room! There's also something else I'm wanting to do that applies to physical ARCs and to Goal #3…
6. Read more of what I want to read, when I want to read it…
This worked out REALLY well for my sanity in 2013, so I'm DEF planing to do the same this year…
7. Take blogging breaks when needed…
I may not need to, but if I DO, I WILL, and I will be ok with it because it is TOTALLY ok!
8. Will switch out a lot of physical copies I own for ecopies…
This one goes along with numbers 3 and 5. I've made a mess of my bookshelves, you guys, and the only way I can be ok with getting rid of books I DO want to read is to acquire their digital counterparts. There's always so many ebooks on sale, so while it'll be a slow process, it'll work out best in the end. So, this kind of contradicts #3, but it's a MUST, so it's excused in my book. I'm also going to be buying ecopies of physical ARCs to clean up even more space.
9. Will be a better member of the blogging community…
I have been awful, just AWFUL, this past year. I'm SORRY! :( This has to end this year. I will work hardest on this.
One nonbookish share…
10. Get Healthy…


Not only to get sexy back, but to get HEALTHY. I don't want to compromise my heart or other parts anymore, you guys! I'm tired of being tired. So better eats and exercise for this girl. :D