Oh, hey, look! It's the last Top Ten of the year. *everyone* AWWWWW! 
  We have plans for 2015, y'all. So check them out! And tell us about yours. We're coming for you 2015!! 
Jess
Tackle My TBR – Riiiiiiight. This one again. Every. Damn. Year.
 SIIIIIGH. But seriously though. More books from my TBR will be read.
Eat Healthier & Lose Weight – I got a new treadmill for Christmaaaaas! Thanks, 
 (Tom)!! There's already plans in the works for 2015 and I will look good doing them.
Get Married! – 
Why not?! Tom and I have been engaged for some years now and I'm thinking we should just elope. hehe
Lety
Review More –
 I am by far the least review contributor to this blog and I must change that immediately! This past year has been a rollercoaster for me and it was hard for me to focus and put down my thoughts on paper. I just had too many distractions, though I cannot foretell if I will have distractions in 2015, I am hoping to get my focus back and get back on a review schedule. 
Read More – I definitely read way more books in 2013 than I did in 2014 and I attribute it to the same distractions I mentioned before, but I guess 2014 just wasn't a good reading year for me.
 I plan to change that in 2015 and I hope to beat my high score. I also want to step outside of my normal reading comfort zone and even delve into some classics!
Focus On Me –
On a personal level, 2014 was not-so-bueno and I think in 2015 I will focus on myself and learn to let go of those things in 2014 that have made me sad. I have always been a big fan of me and I just need to focus my energy on bringing myself back to a good spiritual place. I feel like my emotions have been all over the place and a little focusing will do me a lot of good.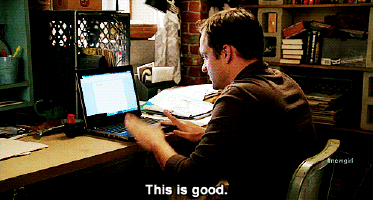 Morgan
To be nicer to myself in general –
That might sound silly but I'm hard on myself for a lot of reasons. It's stupid to stress and feel guilty about hobbies, but I do! All those unread books…and I keep buying more… and going to the library… and not wanting to read… not being caught up on tv shows… etc etc etc. Resolution: to cut myself some slack and enjoy the little things when I want to enjoy them. 
To whittle down the TBR pile! –
Read those books I've been meaning to get to! Keep supporting authors but take even more advantage of the library as well. And on a related note, get reviews written right away so I can have them ready to post :) I need to continue all that delightful book pushing in 2015. And continue commenting on other posts too!
To cook more consistently (maybe even try new recipes!) and to stay on top of the laundry. –
Ugh. I don't mind doing laundry itself, it's the folding and the putting away that I hate :P Need to be better about that in the new year!
Tamara
Read more of my physical books –
I read more ebooks or library books and let all my other books pile up. I have to stop doing that or stop buying books, but I know that's not going to happen.
Review more books – I tend to only review books I really loved or really hated. I have to start reviewing the books I'm not that crazy about. 
Stop buying books without reading the synopsis –
I do this all the time. I'm a sucker for a pretty cover, and I'll just buy the book without a clue what it's about. Sometimes this works out well, but most of the time it doesn't.