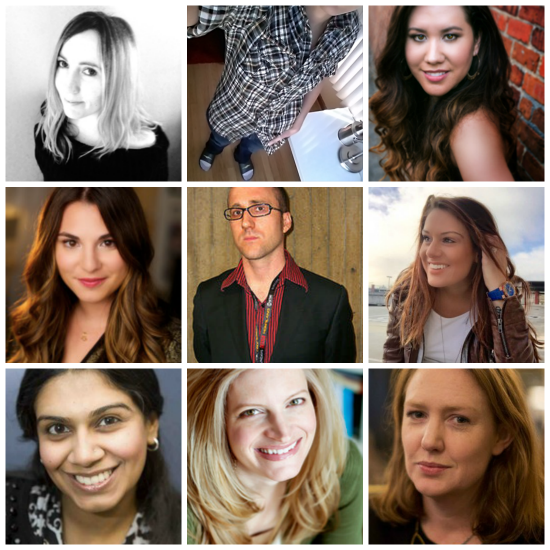 Caroline Kepnes – You was one of the craziest, most intense books I've ever read. I was so hooked from start to finish. Only an awesome author could have me sympathizing with a crazy stalker. I haven't read any of her other work, but I am excited to do so in the future.
Leah Raeder – Black Iris is the first book I've read by Leah Raeder and it will not be the last. I seem to have a thing for antiheroes because the main character in this book definitely wasn't the nicest. She was manipulative and mean at times but I completely understood her motivates and even rooted for her.
Renee Ahdieh – I love world building and Renee definitely did that in The Wrath and The Dawn. I loved the world she created and I also loved the diversity of the characters and the richness of the culture she created in this story.
Victoria Aveyard – I loved Red Queen. The different classes, the characters, the surprises, it was all amazing and wonderful. I am excited to see what comes next with this author and this series.
Kieron Gillen – Kieron Gillen wrote the comic The Wicked + the Divine and it's one of the most amazing, and creative things I've ever read. It makes me excited to discover more of his work.
Tarryn Fisher – I read Mud Vein by Tarry Fisher and it was so good! It was a great mystery and thriller and I had no idea what was happening or which characters to trust. I loved the writing and how the story unfolded. I'm very eager to read more of Tarryn's work.
Sona Charaipotra – Tiny Pretty Things was a great story with interesting and diverse characters. I love authors who can do diversity well, and Sona is definitely one of them.
Amy Engel – I was blown away by The Book of Ivy when I read it earlier this year. I have been apprehensive about romances in books lately so it was refreshing to find a love story that I really enjoyed and believed.
Paula Hawkins – The Girl on the Train was a good mystery and I really enjoyed trying to figure out who did what, and how. I love a story that can keep me guessing and that's exactly what this author did in this book.