Happy Tuesday!
Hogwarts School of Witchcraft and Wizardry: Harry Potter Series by K. Rowling – When I first saw this TTT topic this was the first place that I immediately thought of. I am still impatiently waiting my official Hogwarts acceptance letter (I am certain they will make an age exception just for me). I mean, who doesn't want to go to Hogwarts?! It is magical and amazing. The talking portraits, the floating candles in the great hall, the usually friendly poltergeists and ghosts. I'd give anything to be able to attend a Quidditch game or visit Hagrid in his hut. Soooo c'mon Professor McGonagall where is the owl with my acceptance letter?! I am waiting…
"(I visualize Hogwarts as) a huge, rambling, quite scary-looking castle, with a jumble of towers and battlements. Like the Weasleys' house, it isn't a building that Muggles could build, because it is supported by magic."
–J.K. Rowling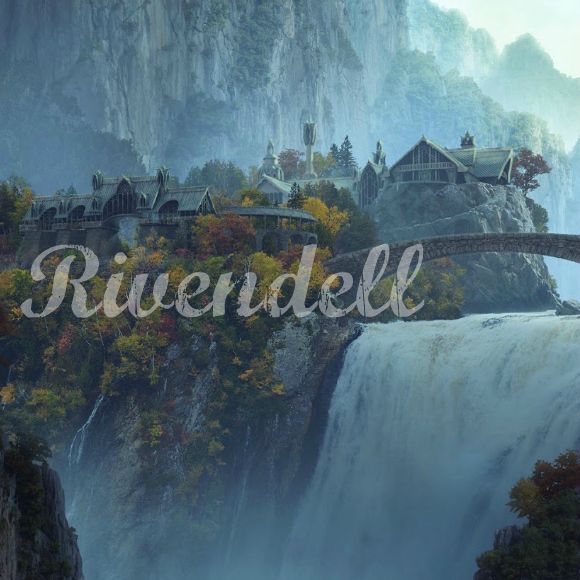 Rivendell: Middle-Earth Universe Series by R. R. Tolkien – I am cheating a little bit here since I've only read half of The Hobbit but I was always enamored by Rivendell, the hidden refuge of the elves. It is described as being huge and lavish with lively music and food aplenty. It just sounds like a peaceful and beautiful place and definitely one I'd love to visit.
"His house was perfect whether you liked food, or sleep, or work, or story-telling, or singing, or just sitting and thinking best, nor a pleasant mixture of them all. Evil things did not come into that valley."
–Bilbo Baggins on Rivendell (The Hobbit)
Paris, France: Anna and the French Kiss Series by Stephanie Perkins – Paris has always been known as the city of romance and magic, and that definitely shows up in this series. The way that Anna and Étienne (Anna and the French Kiss) go on about this city's beauty and all the places of interest felt like I was I was there taking in the sights right along with them. Also, the way Isla and Josh (Isla and the Happily Ever After) describe the art in The Louvre, and the architectural beauty in the city makes me want to buy a plane ticket right now and see it for myself!!
"But if St-Etienne is a cathedral, then it is nothing, NOTHING compared to Notre-Dame. The building is like a great ship steaming downriver. Massive. Monstrous. Majestic. It's lit in a way that absurdly reminds me of Disney World, but it's so much more magical than anything Walt could have dreamed up. Mounds of green vines spill down the walls and into the water, completing the fairy tale."
–Anna (Anna and the French Kiss)
Scotland: Outlander Series by Diana Gabaldon – This entire series takes place all over Scotland and reading this series has me aching to visit this country! I have only read the first book in the series, but Claire describes Scotland's mountains, ancient rocks, rolling hills, rivers and expansive grasslands and forests all throughout the novel. Furthermore, seeing this novel come to life on television just adds to my desire to visit Scotland immediately!
"We emerged then, onto the top of a small dun, and the hills sloped away in a breathtaking fall of rocks and green on all sides. Most places in the Highlands gave me a feeling of being surrounded by trees or rocks or mountains, but here we were exposed to the fresh drafts of the wind and the rays of the sun, which had come out as though in celebration of our unorthodox marriage."
–Claire (Outlander)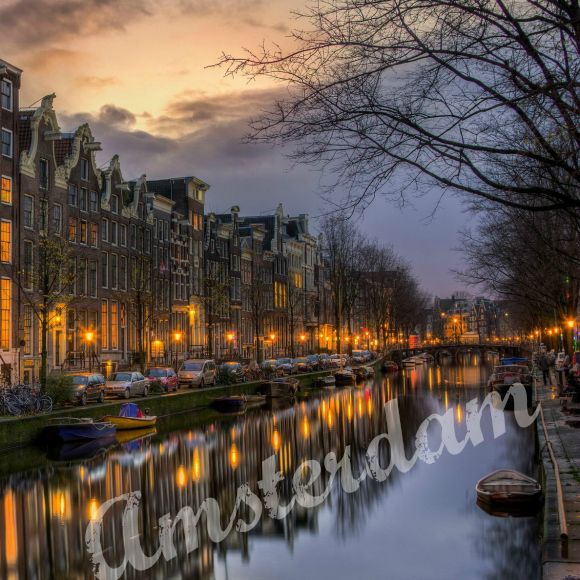 Amsterdam: The Fault in Our Stars by John Green – Hazel and Augustus take an unexpectedly romantic trip to Amsterdam. They weren't in the city long but the few days they spent there were magical. I'd love to one day be able to visit Amsterdam, it sounds beautiful and enchanting.
"We drove over a canal and from atop the bridge I could see dozens of houseboats moored along the water. It looked nothing like America. It looked like an old painting, but real-everything achingly idyllic in the morning light- and I thought about how wonderfully strange it would be to live in a place where almost everything had been built by the dead."
–Hazel (The Fault in Our Stars)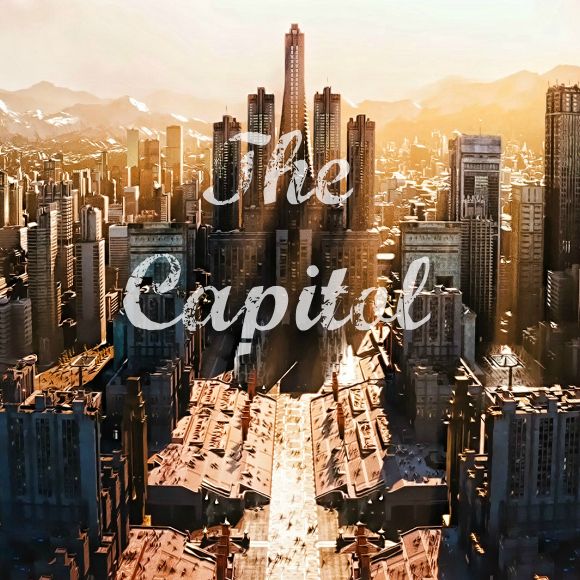 The Capitol: The Hunger Games Series by Suzanne Collins – So this is probably a weird choice but The Capitol is described as being grandiose and its people overly eccentric. I don't, in any way, condone the sadistic nature of the hunger games, but I would love to pay a visit to The Capitol just to take in all the sights and colorful individuals, food, and culture. All the crazy hair styles, dyed skin and surgeries (whiskers, really?!) the eccentric people of The Capitol indulge in, would provide entertainment for certain. It would take "people watching" to an entirely different level.
"As we step into the cool, windy evening air, I catch my breath at the view. The Capitol twinkles like a vast field of fireflies."
–Katniss (The Hunger Games)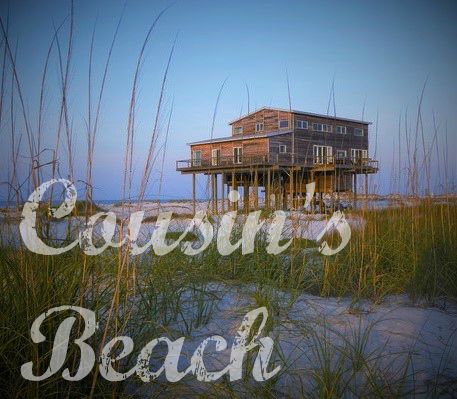 Cousin's Beach, North Carolina: Summer Series by Jenny Han – I was always envious of Belly because she got to spend every summer in a wonderful beach house on Cousin's Beach with her family, and a couple of cute boys. Cute boys aside, Cousin's Beach sounds divine and one that I would love to visit.
"For me there was-is-nothing better than walking on the beach late at night. It feels like you could walk forever, like the whole night is yours and so is the ocean. When you walk on the beach at night, you can say things you can't say in real life. In the dark you can feel really close to a person. You can say whatever you want."
–Jenny Han (The Summer I Turned Pretty)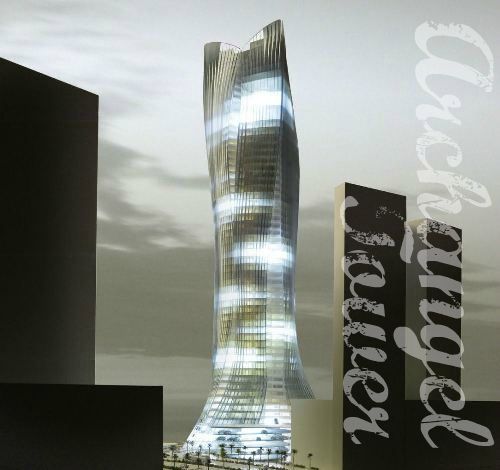 Archangel Tower (New York): Guild Hunter Series by Nalini Singh – This series takes our protagonist Elena straight to the Archangel Tower located in New York and seat to sexy Archangel Rafael. The Tower is described as being massive, with lots of windows and plenty of landing and jump-off balconies for angels. The suites are expansive and luxurious with lots of handsome angels walking the premises with their beautiful wings. I wouldn't mind visiting the New York Tower, in fact I wouldn't mind living there.
"She looked up, able to see the light-filled column of the city's Archangel Tower from the huge plate-glass window that had made this apartment so ridiculously expensive… and attractive. Being able to sit and watch the angels take wing from the high balconies of the Tower was her guiltiest pleasure."
–Elena (Angels' Blood)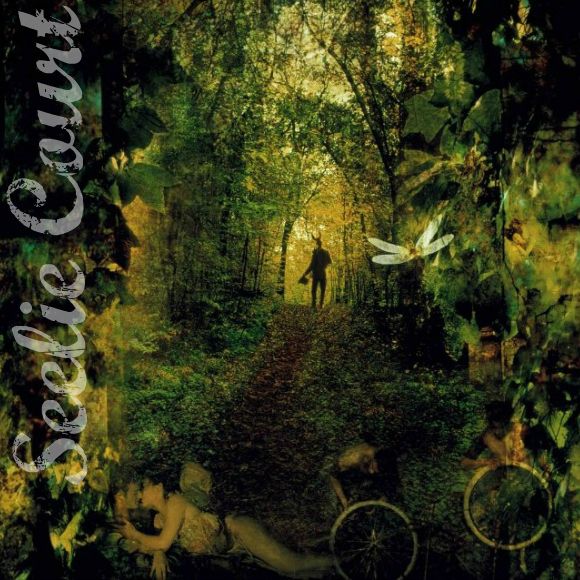 Seelie (Summer) Court: The Iron Fey Series by Julie Kagawa – In this series, the fey Summer Court is described as a green vast land full of trees, fruit, colorful flowers, music and light. There are courtyards with marble pillars and extravagant fountains. The sun always shines and everything is always colorful and cheery. The palace is made up of forest-like combination of trees and hedges and can open up to lead you through different places. It sounds like a place full of wonder and delight and one I'd definitely love to visit, as long as no one is trying to hold me hostage and I have Puck as a tour guide. He's included in the package right?
"The floor was white marble, inlaid with patters of flowers, birds, and animals. Under my disbelieving stare, some of them moved. A fountain bubbled in the middle of the room, and a small table stood nearby, covered with cakes, tea, and bottles of wine. A massive, silk-covered bed dominated one wall, while a fireplace stood at the other. The flames crackling in the hearth changed color, from green to blue to pink and back again."
–Meghan on the guest-of-honor suite in the Seelie Court (The Iron King)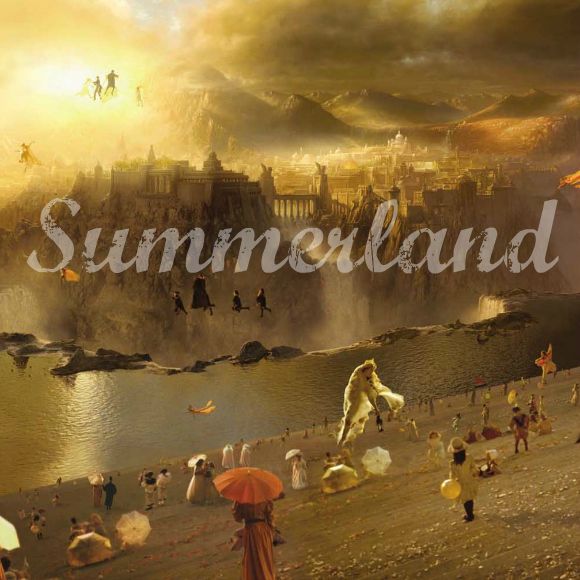 10. Summerland: The Immortals Series by Alyson Noel – Summerland is the in-between space that exists in the middle of the mortal and spirit worlds. Your thoughts can will anything to life. It is essentially your fantasy come true, and no harm comes to anyone. It is described as being filled with pulsating flowers, shimmering lakes and rivers, and plenty of trees. If I could go to Summerland I would probably dream up the biggest library I could think of and live inside it. Forever. I'd also have a sexy butler that brings me coffee and massages my feet.
"I never grow tired of Summerland. It's a manifestation of beauty and promise in its most purest form."
–Damen (Shadowland)