Well, most importantly, I'd like to send a shout-out to my mother for giving birth to me. Being alive is a really important thing to being a reader/blogger. Word to your motha. Now let's see this list…
1. Bookshelves – How else would I keep my hoarding of books seemingly organized? Thanks, shelves!!
2. Goodreads – And also, once organized on my shelves, having them all listed on Goodreads is a great way to sort through and keep tabs of what's all in there. Thanks, Goodreads!
3. Quiet house – I get a lot of quiet time at my house, since the fiancé works on Saturdays and the kiddo spends some weekends with her dad and his family, and so it makes it easier for me to spend some time reading undisturbed. Thanks, family? lol I do like having them around when they're here too, I promise!
4. Good coffee – There are morning when all that makes them great is my book and my coffee. Thanks, coffee!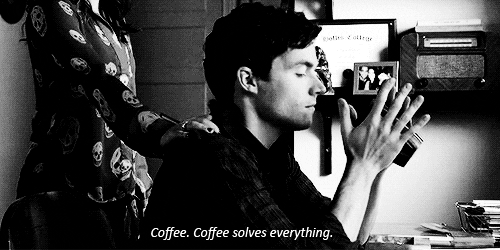 5. Google Drive – This is where I write and store all my reviews. It's like using MS Office, but an online version. And actually, MS now has this too which is cool. I use Google Docs to write my reviews rather than on actual WP because when I'm writing my reviews, I don't want to be distracted by other features on the page or worry about formatting, which I don't do anymore because of…
6. Ultimate Book Blogger Plugin – I purchased this plugin from Creative Whim and I find it so helpful and easy to use. Check out the plugin's page to see what all it does!
7. Twitter – Anytime I want to find something out quick, I turn to twitter. All my tweeps are the smartest people around and they never steer me wrong. :) From book recs, to allowing me to fangirl over books sometimes…I LOVE YOU, GUYS!
8. Book Blogging Community – As a reader, there's no better place for me to turn to for book recommendations. Each of you are seriously amazing at spreading the love of books and I'm happy to be part of that.
9. Coffitivity.com & Music – If you have yet to check out coffitivity.com, you need to! It really helps me focus on what I'm writing. And it's really strange, because I used to never be able to write posts to music; I found it too distracting, but with coffitivity along with music, it really helps me focus.
10. My BFF & reviewer, Lety – Asking Lety if she'd contribute reviews on my blog was my favorite blogging decision of the year. Have you read her reviews yet?! They're really fun. :) Check them out!