A weekly feature hosted by GReads! where we showcase some good tunes! :)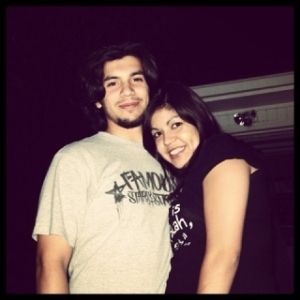 Well, seven years ago I met a guy at a show. November 11, 2004 – Engine Room – Houston, TX. The show? Switchfoot, with The Format opening. The boy was cute and funny and he was really into the music. Yup, I was so damn interested. We've been pretty much inseparable since then. It seems incredible to love someone for these many years, but he makes it pretty easy. :)
I want to feature The Format.
We used to lay in bed and listen to this CD for HOURS on end. It's definitely our album, and before the band broke up, we saw them a total of 5 times between 2004 and 2007. Once we drove to Austin, just to see them. It's really hard to not post videos for every single song from it. Do yourself a favor and purchase INTERVENTIONS & LULLABIES today! You'll love it.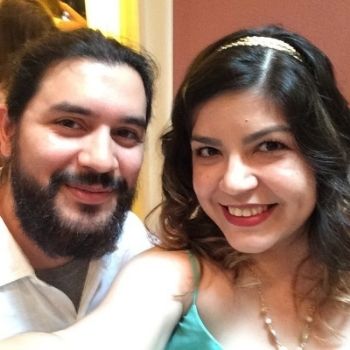 On Your Porch
"…my thoughts bounce off of Sam's guitar. And that's the way its been, ever since we were kids…"
(Full Lyrics)
I'm Ready, I Am
"I need a reason to let go – an intervention, a lullaby – something to cure me, please believe me. I'm trying to find truth in words, in rhymes, in notes, in all the things I wish I'd wrote."
(Full Lyrics)
Let's Make This Moment A Crime
"We've just got to take our time, it's like nothing really matters, so lets make this moment a crime."
(Full Lyrics)
Career Day
"As for you, you spin a story like a spider spins a web. See that's a metaphor, no, wait, a simile…I'm still learning but I think I'm getting better."
(Full Lyrics)
I'll end this with…
The First Single
This is the best example of what The Format's shows were like. The crowd singing all their songs out to them. Man, I miss them!!
(If you want to listen to the album version, here's the LINK)
I can't stand to think about a heart so big it hurts like hell
Oh my god I gave my best but for three whole years to end like this
Well do you want to fall apart? I can't stop if you can't start
Do you want to fall apart? I could if you can try to fix what I've undone
Cause I hate what I've become
[Chorus]
You know me, oh you think you do you just don't seem to see
I've been waiting all this time to be, something I can't define
So let's cause a scene, clap our hands and stomp our feet
or something,
yeah something
I've just got to get myself over me
I could stand to do without, all the people I have left behind
What's the point of going around when it's a straight line baby,
a straight line down
So let's make a list of who we need and it's not much if anything
Let's make a list of who we need and we'll throw it away
'Cause we don't need anyone,
no we don't need anyone
[Chorus]
And I hate what I've become.
You know the night life is just not for me
'Cause all you really need are a few good friends
I don't want to go out and be on my own,
You know they started something I can't stand
You leave for the city,
Well count me out
'Cause all this time is wasted on everything I've done
[Chorus x2]
Yeah
Over me
Yeah
Over me
LAST MINUTE ADDITION! Because I love the lyrics of this song…
Wait, Wait, Wait
The chords we play, ways left to communicate
these roads are paved with plans we've made
And your headboard's never felt so safe
well they'll reach our graves
where your friends and I will kill the lights
and hide, oh what a nice suprise
don't, dont tell me when its coming, no
don't, don't
I just want to see if for myself
don't breathe, don't make a sound
cause the song won't stop till the tape runs out
when melody has nothing to hold,
I'll be the last sound that you hear as your eyes close
and these chords remain
We'll use them to exploit the friends we've since forgot those friends we've lost
you all know just who you are
cause I've since made graves
but I'm too scared to etch the names for fear that I'm the one who's changed
[chorus]
The thought of death
it scares me to death
and I dont know why, I dont know
it's just too much to never wake up
[chorus]